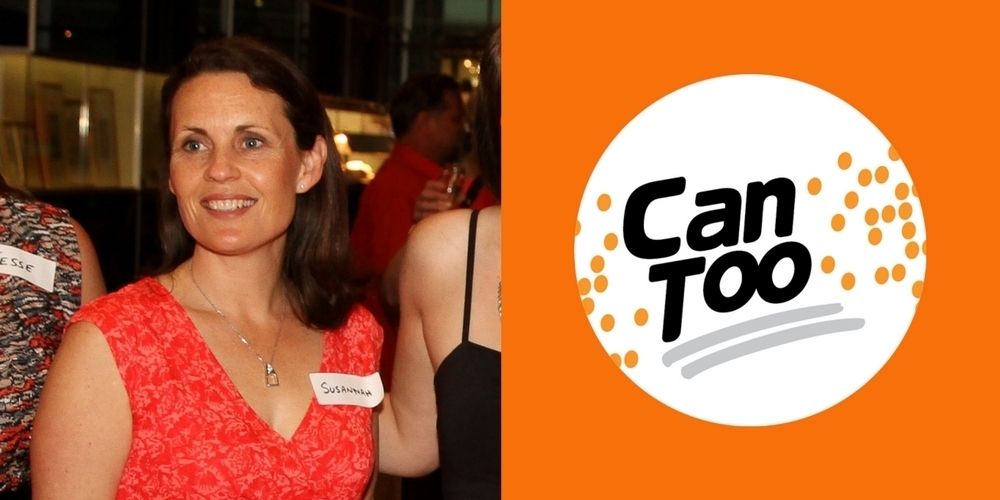 Since starting in 2005, the Can Too Foundation has transformed the lives of nearly 14,000 participants by providing a safe, supportive environment to challenge themselves and grow, while fundraising over $18 million to improve outcomes for cancer patients by supporting 147 one-year cancer research grants.
In 2010, I was one of those participants and trained for my first half marathon with Can Too. Since then I have been incredibly privileged to work for Can Too, an organisation whose focus on helping people achieve both fitness and fundraising goals has transformed my own life in a way that I am incredibly grateful for. I never imagined I would have run and swum quite so many kilometres alongside the most inspiring, motivated, dedicated and entertaining Can Tooers all these years later!
As many of you know following Annie's announcement earlier this week, 2017 will be my last year as CEO of the Can Too Foundation. In December, I will be leaving to pursue new goals and embracing the culture of Can Too more broadly take on new challenges!!!
The evolution of Can Too, from those first 88 participants competing Blackmores 2005 and raising $100,000 for our first cancer researcher Dr Megan Hitchens, to becoming a community-funded independent health promotion foundation, has been made possible through innovation and change.
In the three years since becoming the Can Too Foundation, we have successfully launched:
We couldn't have done this without you, our incredible community, being prepared to go beyond your comfort zone to achieve individual goals, and coming together to raise millions of dollars for Australian cancer research.
Can Too has shown me the power of our community to make a difference. This happens because you, our participants and supporters, are courageous enough to make a change, take on new challenges, and regularly face your fears.
"Never doubt that a small group of thoughtful, committed citizens can change the world; indeed, it's the only thing that ever has."
– Margaret Mead
Thanks for all you do and look forward to seeing you out and about soon!
Yours in fun, fitness, friends and fundraising,
Susannah Miall
CEO – Can Too Foundation