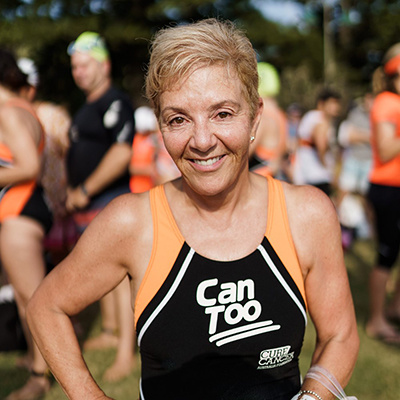 Anne Massey
Chair
Anne Massey has been involved in the Can Too community since late 2009, when she relocated back to Sydney after 11 years in New York. From her extensive career with Starwood Hotels & Resorts Worldwide and Communispace Corporation, to being an entrepreneur who has quickly built a successful consulting business, she empathetically helps other business owners create human-centric designed strategies, build alignment with their teams and execute the solutions that are desired by users. Her contribution is shaped by the combination of her experience in Strategy, Brand Development, Marketing, Customer Acquisition and Retention, plus her deep interest in Emotional Intelligence and how leadership behaviours impact culture and results. Anne is also an independent chairman who guides and tailors meetings for one of The CEO Institute Syndicate groups and a professional executive coach. Anne has joined the Can Too Board to support the Can Too vision of matching fitness incentives with a good cause - assisting early career cancer researchers by providing funding grants. Having been a participant in the running, swimming and the triathlon programs she can personally attest to the power of the Can Too vision.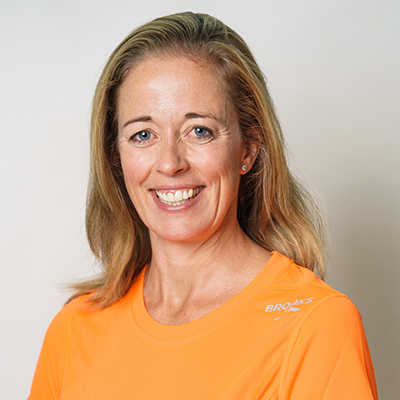 Sheila Bayliss
Non-Executive Director
A lawyer specialising in employment law with over 20 years' experience. Sheila moved from the UK to Australia in 2007, where she belatedly learnt to swim and embraced lycra to join the road biking masses.
Sheila has worked for the Macquarie Group since 2010, in various roles including as Equal Opportunity Director. She currently leads both the Employee Relations function for ANZ and a team focussed on exploring innovative solutions in Human Resources. Her role combines her passions for problem solving and all things 'people related'. She is skilled in building meaningful relationships but, always a lawyer at heart, she also uses her advocacy skills to great effect in all manner of situations (just ask her husband!).
Her long-standing interest in cancer research stems from her dad's recovery from cancer of the oesophagus, after ground breaking laser treatment which involved him spending six months in the dark from light sensitive drug treatment. (He passed away four years later from an unrelated disease, but those extra years were some of the best of his life). Sheila's father-in-law died in 2013, after a 10-year battle with bowel cancer.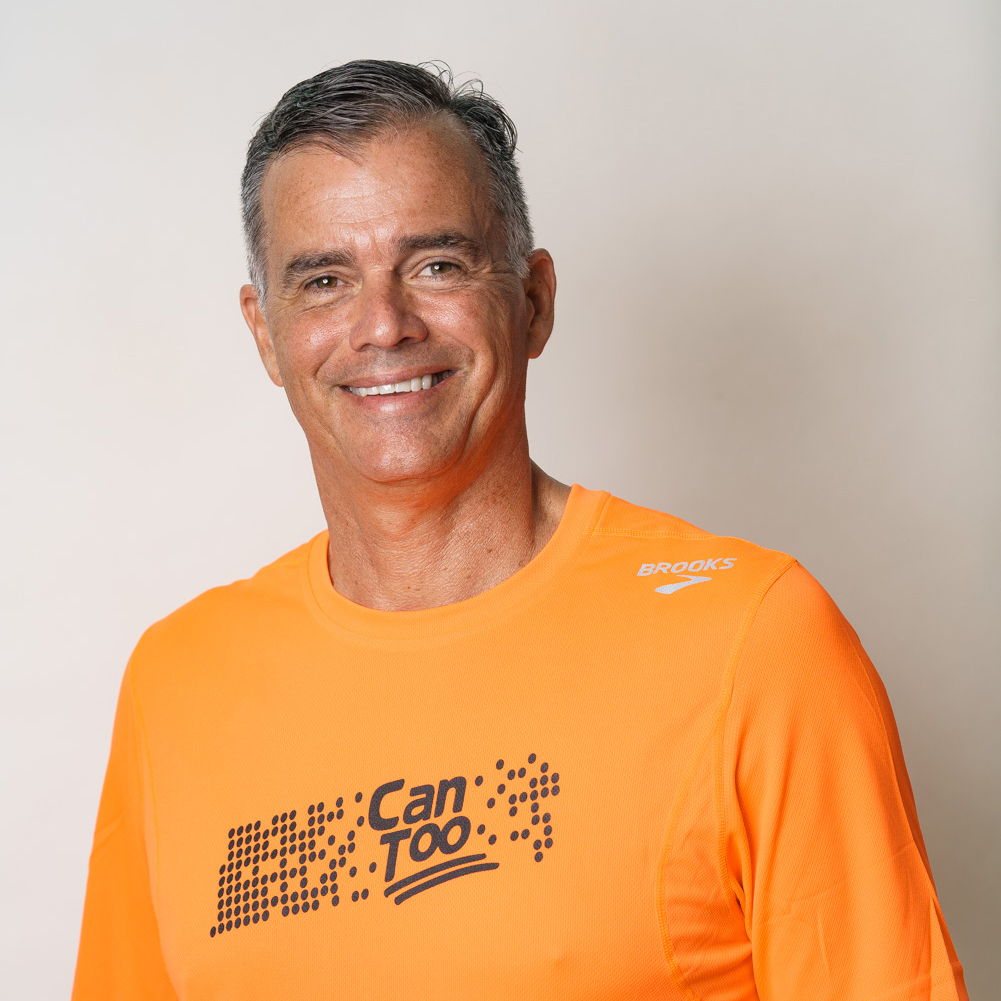 Simon Buckingham
Non-Executive Director
Currently a Non-executive Director of Pharmaxis (ASX listed), an Australian pharmaceutical company, and Actelion Australia, the local affiliate of a Swiss-based biopharmaceutical company. Simon has over 25 years' experience in the global pharmaceutical industry across a range of functions and therapeutic areas. He is currently a Senior Global Advisor / Consultant to Actelion and was formerly President, Global Corporate and Business Development at Actelion from 2005-2011, a position which spanned licensing, mergers and acquisitions, alliance management and corporate strategic planning. He served as President, North America and Asia-Pacific at Actelion from 2000-2005.From 1998-2000 he worked for Parke-Davis in the US and prior to that worked at Roche, both in Switzerland and Australia.
Simon holds a Bachelor of Veterinary Science degree and a PhD, a Graduate Management Qualification and is a Graduate of the Australian Institute of Company Directors. Simon served as a National Advisor to Afrika Tikkun Australia, a South African NFP dedicated to alleviating the impact of HIV/AIDS and poverty in townships. He is an Ambassador for Opportunity International Australia, an NFP microfinance organisation which transforms the lives of families living in poverty in Asia through the provision of small loans. He is involved in a project in the Tiwi Islands – whose aim is to give local children an education.
Simon has served on the Advisory Committee of Can Too since 2005, has been involved as a participant, mentor, team captain, coach and Centurion (funding pods) and looks forward to playing a part on the Board of the Can Too Foundation.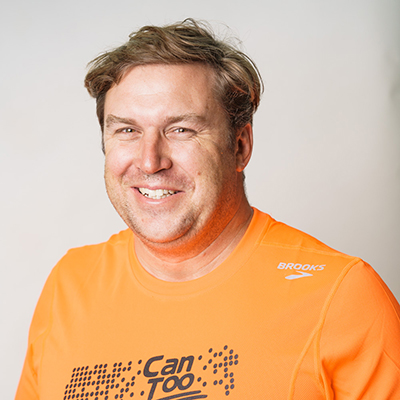 John Du Vernet
Non-Executive Director
John, or JD to this friends, is a communications expert with 20 years' experience working with big brands, with much of this time directly involved with sports and entertainment properties. As a father of four, JD is passionate about fostering creative learning for kids and tech start-ups. He is active in the education space and sits on the board of the Northern Beaches Montessori Association, and is also an active investor taking early-stage investment positions with tech start-ups. He watched his Dad battle and beat bowel cancer and is looking forward to completing more triathlons with Can Too.
Sarv Girn
Non-Executive Director
Sarv Girn is the Chief Information Officer of the Reserve Bank of Australia, a position he has held since September 2012. In this role, he provides strategic leadership in transforming and developing the core IT functions that support the Reserve Bank's policy, operational and corporate objectives.
Sarv has also previously held strategic roles at both Westpac and the Commonwealth Bank. He holds a Bachelor of Computer Science (Hons) degree from the University of London and his career in the financial services industry in Australia, the UK and Asia spans 30 years. Sarv is a Fellow of the Australian Institute of Company Directors, and a Non-Executive Director of the Reserve Bank Health Society.
Sarv has a passion for helping people to transform their careers by pushing them to achieve more than they thought they could through self-development, mentoring, coaching and sponsorship. He aims to use this expertise to increase the impact Can Too has in the lives of Australians through a focus on health and wellbeing in the community and broader corporate world.
David Epstein
Non-Executive Director
David is a non-executive director and consultant public affairs adviser, specialising in political risk management, corporate communications, and regulatory strategy.

He is Chair of Communications Compliance Limited, an independent compliance monitoring body for the Australian telecommunications industry, and an Adjunct Professor within the Deakin Business School of Deakin University.

His working career spans consultancy, working as a senior corporate executive in Australia and internationally, and several stints working in federal politics. He has led group public affairs, regulatory and communications functions at Qantas Airways, BHP Billiton and Optus (Singtel), and been a senior adviser to three Australian Prime Ministers, culminating as Chief of Staff to the Prime Minister..

Educated at The ANU and Wharton, he is a director of Opera Australia, Communications Compliance Ltd, The Asia Society-Australia, and the European Australian Business Council, and recently retired from the Board of the Telecommunications Industry Ombudsman (TIO Ltd) and the Committee for Sydney. He also sits on advisory boards for IoTStream Limited, the Advisory Board Centre and the Headon Photo-festival Foundation.

In his spare time, David is a volunteer officer with the NSW Rural Fire Service, as well as enjoying photography, food history, cycling, gardening and travel. A keen walker and writer, he recently walked from Queenscliff, Victoria, to Adelaide, retracing an 1880 walk diary of the noted Australian foreign correspondent and China expert, George Ernest Morrison (also known as Morrison of Peking).

David has been through the experience of being diagnosed with serious prostate cancer, but received successful medical treatment, and this motivates his commitment to supporting cancer research and cancer prevention programs.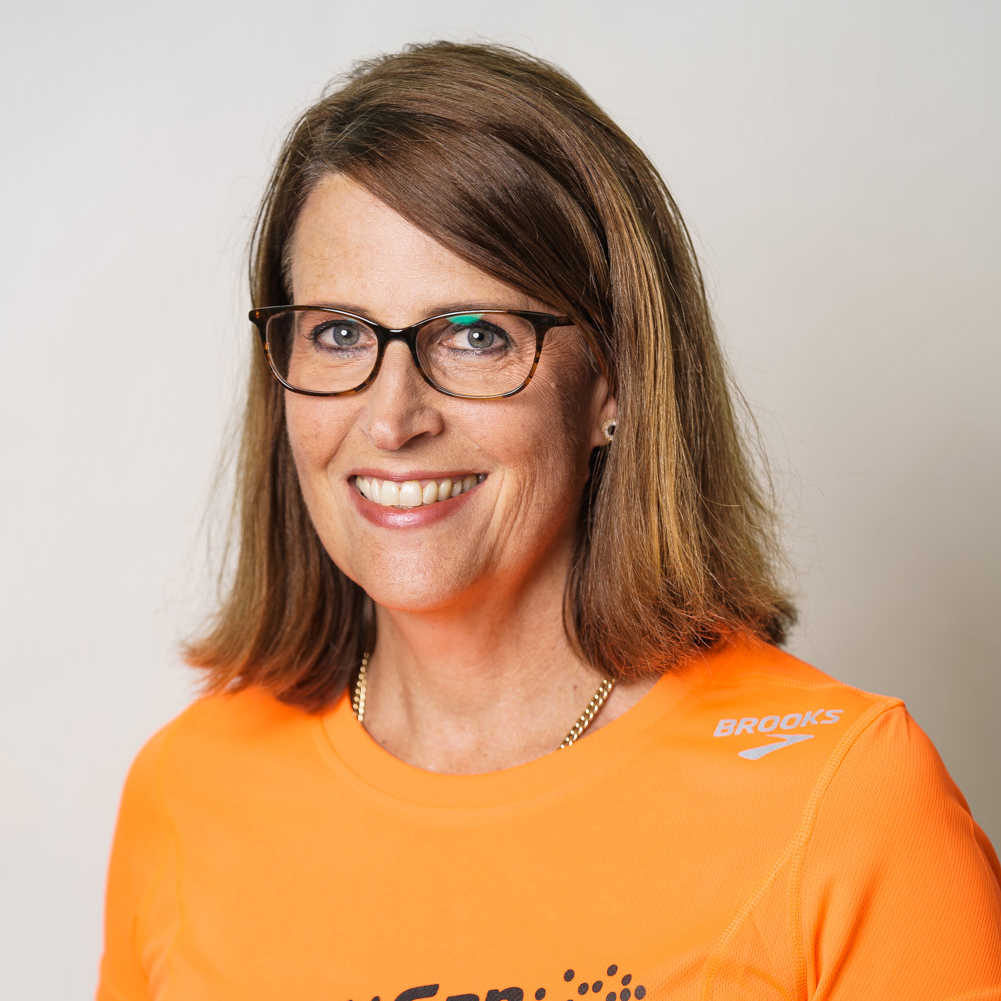 Edith Hurt
Non-Executive Director
Edith Hurt has been a part of the Can Too community since early 2009 and has participated in over 18 programs – marathons, half marathons, triathlon and ocean swims. Currently an independent management consultant with expertise in project, change and general management, as well as business analysis & improvement, Edith has worked across a range of sectors including insurance/financial services, IT, health, international logistics, not-for-profit and professional services. She is a Graduate of the Australian Institute of Company Directors (GAICD) and has a Master of Human Services Management & Policy (CSU), along with Executive Coaching and Project Management qualifications.
Edith blends her Can Too training and volunteering with her day job of executive coaching, operations management, organisational development, risk management and business continuity planning. She was previously Research Program Manager and COO at Cure Cancer Australia, consultant at Can Too, Head of Operations at Mozaic Management Consulting, and earlier Project Office Manager at Vero/Promina. She is also a senior facilitator and speaker for Beyondblue, the national depression initiative. A founding member of the Can Too Board, Edith joined to support the incredible work Can Too does in funding early career researchers to improve cancer outcomes, and out of a long-held passion for health & wellbeing promotion and community engagement.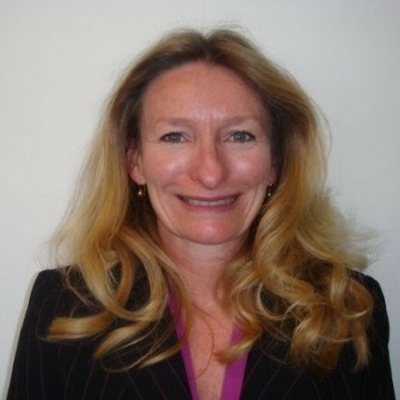 Andrea Tustin
Non-Executive Director & Treasurer
Andrea had noticed the happy, supportive orange people many times in running events, and decided to join the Can Too Swim Program in 2009 when she realised she needed help to find an alternative to long distance running. Following her own brush with cancer in 2013 (stage 2 melanoma), Andrea accepted the opportunity to be a Can Too Swim mentor and later Team Captain.
Andrea is a qualified accountant and a graduate of the Institute of Company Directors. Her career started in the accounting profession with 5 years at Deloitte followed by a couple of Commercial Finance roles in South Africa. Andrea then travelled in Europe, US and the Caribbean and worked in London for 3 years. After meeting many Australians in their travels, Andrea and her husband, Peter, immigrated to Australia and soon after had their daughter Lucy, who is now completing her HSC. Andrea then had 3 major roles in Sydney as Group Accountant for Dymocks Book Stores, Finance Director for Gambro, a Swedish multinational medical devices company and Chief Financial Officer at NSW Business Chamber/Australian Business Solutions Group. She also serves as a NED and Company Secretary of Take 3, an environmental NFP aiming to raise awareness of, and reduce plastic pollution on our beaches, and in our waterways.
Andrea has extensive strategic, commercial, financial and executive expertise across diverse sectors, organisations and cultures, and is a specialist in business transformation to leverage commercial opportunities, whilst ensuring best practice corporate governance.
Andrea has played and participated in many sports over the years primarily long distance running and swimming (thanks to Can Too!), soccer, skiing, and diving, and is an avid follower of Rugby Union, Rugby League, Cricket and Formula One. Due to her love of sport and physical activity, Andrea recently qualified as a Fitness Instructor and Personal Trainer, with a special interest in training older people and those managing injuries. As a family, the Tustin's enjoy many sports, camping, boating, beach activities and 4 wheel driving.
Andrea hopes to use her personal and professional experience to support Can Too's Vision and Mission which she passionately believes in through personal experience.