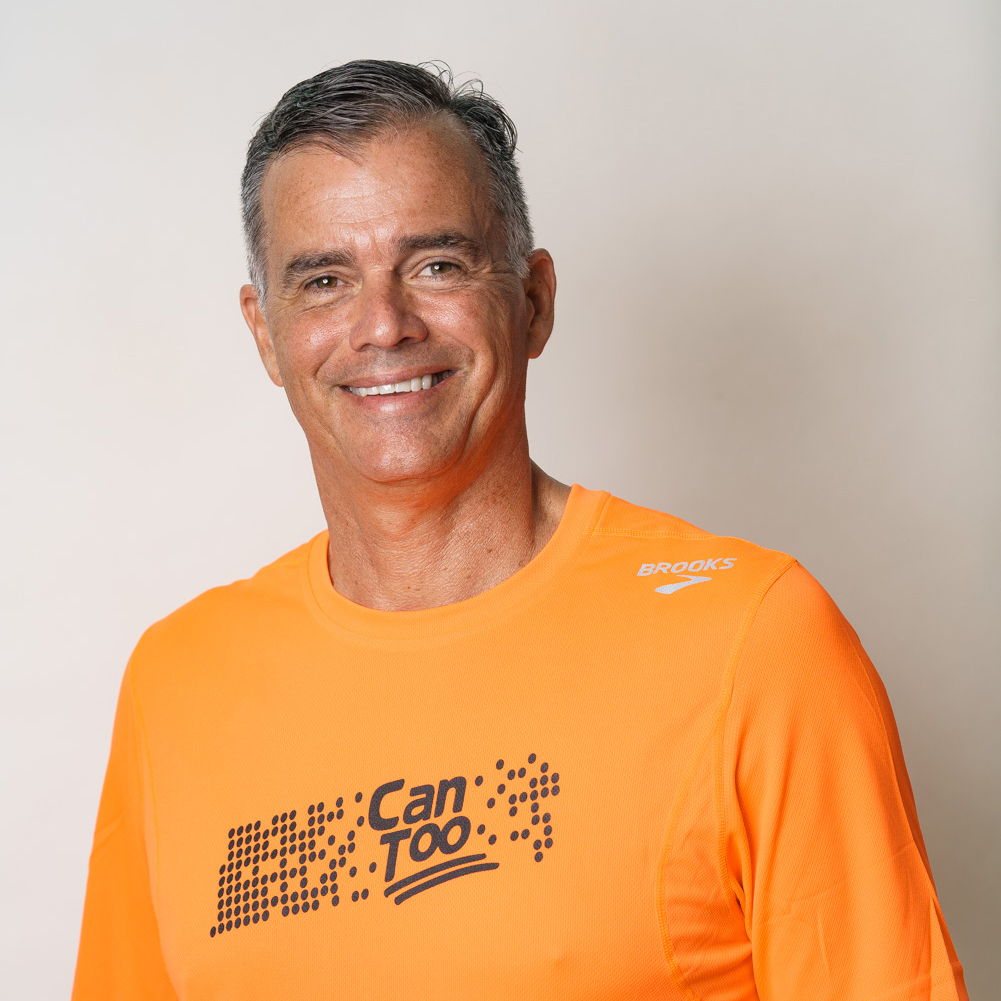 Simon Buckingham
Chair & Non-Executive Director
Simon has over 30 years' experience in the global pharmaceutical industry across a range of functions and therapeutic areas, in both "Big Pharma" at Roche and Parke-Davis/ Pfizer, as well as smaller biotech. He served as President, Global Corporate and Business Development at Actelion - a Swiss multinational biopharmaceutical company. Prior to that role he was President, North America and Asia-Pacific. Actelion was sold to Johnson and Johnson in 2017 for US$30 billion. He became a Senior Global Advisor / Consultant to Idorsia Ltd, a spinout company of Actelion. He has served as a Non-executive Director of a range of ASX listed Australian biotech companies and several private start-ups in Europe.
Simon holds a Bachelor of Veterinary Science (Sydney University), a PhD (Melbourne University), a Graduate Management Qualification (UNSW) and is a Graduate of the Australian Institute of Company Directors. Simon served as a National Advisor to Afrika Tikkun Australia, a South African NFP dedicated to alleviating the impact of HIV/AIDS and poverty and is an Ambassador for Opportunity International Australia, which transforms the lives of families living in poverty in Asia.
A keen ocean swimmer, Simon served on the Can Too Advisory Committee from its beginning and as a Director since the inception of the Foundation. He has been a participant, Mentor, Team Captain, Swim Coach and sponsor. He is committed to the cause of funding basic research in cancer in order to prolong and improve the lives of cancer patients and is Chair of the Foundation's Research Committee.
Barbara King
Deputy Chair and Non-Executive Director
Barbara has over 25 years' experience as a senior corporate and finance lawyer in large international organisations including Clifford Chance, Rothschild Australia, as a merchant banker, and an Australian subsidiary of energy company Banpu PCL. She was Can Too's Company Secretary from 2016 to 2019, then she became a Board Director and she also sits on the Audit & Risk Committee. Having completed the AICD Company Directors course (with an Order of Merit), she is passionate about the role good governance and leadership plays in setting up organisations for success. Her leadership experience in the NFP/volunteering space includes leading three governance overhauls, Deputy Chair and Head of Governance for an award winning not for profit management consultancy, a Scouts leader and President of Inaburra School's Parents & Friends Association.
She was drawn to Can Too by the tremendous energy and good will of its inspirational people, and the amazing success it has in meeting its vision. She has also seen the terrible toll cancer takes on family members. From a family of keen runners, she has seen the enormous benefits on mental and physical health brought by regular exercise, including being a good role model to her boys through running and swimming.
Jeffrey Cohn
Non-Executive Director
Jeffrey has thirty-five years' experience in the medical research of nutrition and cardiovascular disease. He was an Assistant Professor at Tufts University in Boston and an Associate Professor at the Clinical Research Institute of Montreal. Most recently he was Group Head of the Nutrition Group at the Heart Research Institute at Sydney University. His research focussed on nutraceuticals and their ability to protect against coronary artery disease. He has many years' experience sitting on grant review committees for government bodies in Canada and Australia.
Jeffrey is interested in supporting the mental health and wellbeing of all Australians. He is passionate about sustaining the role that Can Too plays in encouraging individuals to attain their full physical and mental potential. He fully supports the funding of early career cancer researchers, who work long and hard with little recognition to provide beneficial outcomes for society.
Jeffrey has been a Can Too participant for five years, thanks to encouragement from his wife Susan who has enjoyed many marathon programs. He is also very enthusiastic about the role that the Can Too Circle plays in supporting the sustainability of Annie Crawford's unique vision.
Richard Evans
Non-Executive Director
Rich is Co-Founder of Perrett Evans Pty Ltd, a Debt Capital Markets Co-ordination business. He became a Can Tooer last year when he ran the SMH Half Marathon. He then became a Can Too Mentor for the Sydney Blackmores Running Festival and joined our Board this year.
Rich cut his financial teeth in the City of London in the mid 80's, arriving in Sydney in 1987. His experience in financial markets covers around 25 years, working both as a broker and a banker, including seven years as Executive Director for CBA Global Markets in 2009-2016.
Throughout these years, Rich worked in Interest Rate derivatives, arranging transactions across the globe, and between financial institutions. Rich has spent his entire career establishing new business lines or breaking into new client sectors. He has worked for both global corporations, and for himself.
From 1996 to 2009, Rich worked outside of financial markets, helping to establish new start-ups and create new brands across a variety of industries, including recruitment, coaching and sustainable housing.
Rich is keen to broaden the reach of the Can Too brand, and will be working hard to establish mutually beneficial relationships between Can Too and Corporate Australia.
Sarv Girn
Non-Executive Director
Sarv is a senior executive and non-executive director with a career spanning more than 30 years in the financial services sector in Australia, the UK and Asia. He has a proven track record in driving business change enabled by digital platforms for service, productivity, innovation and revenue goals.
Previously, he was the Chief Information Officer of the Reserve Bank of Australia between 2012 and 2018; and has also undertaken senior strategic and transformational roles at Cuscal Payments, MLC Life Insurance, Westpac, and the Commonwealth Bank.
Sarv holds a Bachelor of Computer Science (Hons) degree from the University of London and is a Fellow of the Australian Institute of Company Directors. He is also a Non-Executive Director of the Reserve Bank Health Society.
Sarv has a passion for helping people to transform their careers by guiding them to achieve more than they thought they could through self-development, mentoring, coaching and sponsorship. He aims to use this expertise to increase the impact Can Too has in the lives of Australians through a focus on health and wellbeing in the community and broader corporate world.
Andrea Tustin
Non-Executive Director & Treasurer
Andrea noticed the happy, supportive 'orange' people at many events so decided to join the Can Too Swim Program in 2009 as an alternative to long distance running. Following her own brush with cancer in 2013 (stage 2 melanoma), she became a Can Too Swim Mentor and Team Captain.
The qualified accountant is also a graduate of the Institute of Company Directors. Her experience includes accountancy roles at Deloitte followed by commercial finance roles in South Africa and London. In Sydney, Andrea was Group Accountant for Dymocks Book Stores, Finance Director for Gambro, a multinational medical devices company and CFO at NSW Business Chamber/Australian Business Solutions Group. She also served on the Board of Take 3, a NFP aiming to reduce plastic pollution on our beaches and waterways. Andrea is currently CFO of Southern Cross Care, a NFP Aged Care Provider.
Andrea is a specialist in business transformation to leverage commercial opportunities, whilst ensuring best practice corporate governance.
Due to her love of sport including long distance running and swimming (thanks to Can Too), soccer, skiing and hiking, Andrea also qualified as a fitness professional, with a special interest in training older people and managing injuries.
Anke Timm
Non-Executive Director
As a philanthropic Executive, Board Director and Facilitator, Anke has empowered and connected individuals, teams, organisations and causes for collective impact for more than 25 years across social impact projects in Europe and Australia, including the not-for-profit sector, creative industries, venture philanthropy and impact investment.
As part of her portfolio, she is the Chief Executive for Bridging Hope Charity Foundation with offices in Beijing, Hong Kong and Sydney, providing leadership and direction across strategic, fundraising and investment outcomes in mental health and the arts. A graduate of the Australian Institute of Company Directors and the Oxford Executive Leadership Program, Anke describes herself as an 'Askoholic' and curious learner, with a strong interest in human rights advocacy. She is passionate about social innovation and inclusion, and major societal change by creating sustainable social cohesion programs and enterprises, leaning on the global Sustainable Development Goals (SDGs) adopted by the United Nations in 2015.
As a breast cancer survivor, Anke believes in "prevention before intervention", and in engaging with diverse communities to activate participation with attention to individual needs. Can Too's success in connecting participants deeply on a human level, and in energising their environments, resonates strongly with Anke. She joined Can Too's Board in 2021 with the aim to embrace current complexities and challenges with knowledge, resilience and compassion.
Victoria Turner
Non-Executive Director
Working with some of Australia's leading organisations such as Macquarie, News Corp Australia, Perpetual and AMP; Victoria has spent the last 25 years helping individuals and businesses adapt and thrive in an ever-changing digital world.
As an executive leader and experienced board member, Victoria is a big picture thinker and passionate about using technology to solve real world business challenges. Highly experienced in business strategy, strategic marketing, digital transformation and operations, Victoria is known as a commercial and strategic operator with a reputation for driving change and delivering transformation and growth.
Victoria holds a Bachelor of Economics from Sydney University, an MBA from AGSM UNSW and is a Graduate of the Australian Institute of Company Directors.
A keen runner, Victoria has completed 3 half marathons with more in her sight; and after volunteering as a Nippers Age Manager at her local Life Saving Club is wanting to complete her first ocean swim with Can Too very soon. Victoria is passionate about supporting the mental health and wellbeing of others and wants to broaden the reach and awareness of Can Too programs to transform more lives, overcome more fears and to ultimately generate more funds to help in the prevention, care and control of cancer.