In 2020 we're investing in 11 of the brightest and best cancer researchers from across Australia.
Dr Angelica Merlot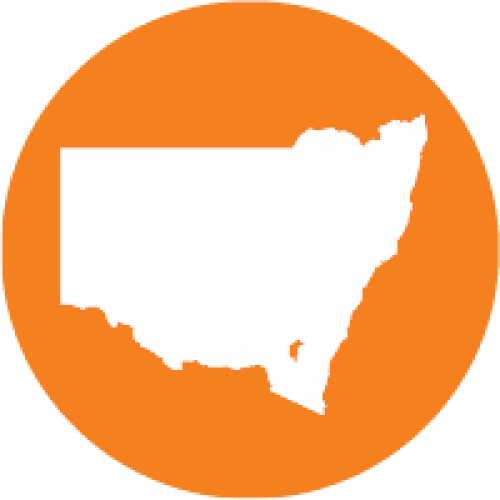 Targeting the endoplasmic reticulum stress pathways against cancer
Camille has already contributed to research that demonstrates that 'killer' immune cells can slow the growth of blood cancers, and that the functioning of these cells can be stimulated by certain immunotherapy drugs. She is studying how to better educate these 'killer' cells through vaccination research, so they can recognise and eliminate cancer cells. Blood cancers are a major health problem with around 12,000 new cases expected in Australia this year, according to Cancer Australia.
Dr Arutha Kulasinghe
Multidimensional spatial profiling of the tumour microenvironment and liquid biopsy to determine response to immunotherapy
Immunotherapies have been hailed as a game-changer in the treatment of solid tumours. However, there is currently no means by which to identify whether a patient will respond to therapy. In this project, dr Arutha aims to assess the tumour spatially and genetically, over the course of therapy to develop a means by which to predict response to immunotherapy. In so doing, targeting therapies to those that are likely to achieve the greatest benefit.
Dr Emmy Fleuren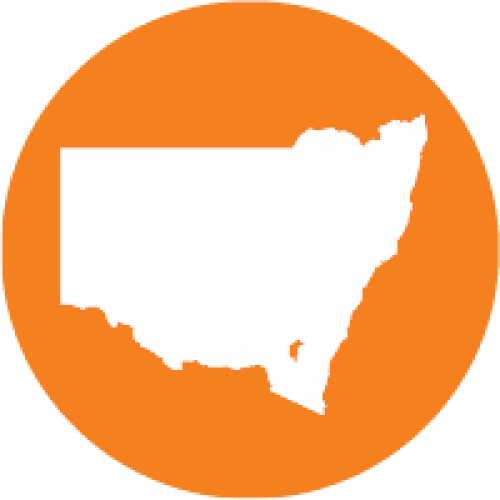 Identify novel therapeutic targets in sarcoma and d
evelop more selective and effective therapies to combat sarcoma in children
Originally from the Netherlands, Dr Emmy Fleuren moved to Australia from the United Kingdom in 2019 to join Children's Cancer Institute. A senior scientist working within the Translational Tumour Biology group, she leads the research on identifying novel therapeutic targets in sarcoma – a very diverse group of cancers that affect the connective/supportive tissues of the body, including bones, muscles and fat.
Dr Fernando Guimaraes
Targeting specific factors produced by breast cancer tumours that control breast cancer spreading
Dr Guimaraes research focuses on cells that constantly monitor, recognise and kill other, altered cells in the body – the natural-killer lymphocytes. Fernando seeks to continue previous research into how the immune system can control the spread of cancer, with an aim of ultimately identifying "breakthrough science" that can stimulate the body's immune system to achieve this.
Dr Kelly Brooks
Investigating poly-ADP ribose polymerase inhibitors (PARP) for the treatment of splicing factor 3b subunit 1 (SF3B1) mutant melanoma
PARP inhibitors are drugs that disrupt cancers cells ability to repair their DNA and are currently used to kill certain cancers. Eye melanomas are a very deadly form of melanoma lacking effective treatments. Some of these melanomas have defects in SF3B1 as do some breast, pancreatic and blood cancers. This project will confirm early evidence suggesting SF3B1 defects make cancer cells sensitive to PARP inhibitors. This would provide a rapid and safe treatment for these patients over a number of cancer types.
Dr Marlene Hao
A gut feeling about new therapies for glioma research: lessons from the enteric nervous system
Gliomas are the most aggressive form of brain cancer. Gliomas can come from glial cells, a type of support cell in the nervous system. Glial cells are found in the brain and also in the enteric nervous system, which is located in the gut. Although glial cells are present in the gut, gliomas are rarely found in the gut and are generally benign. In this study, we aim to identify factors that protect enteric glial cells from forming aggressive cancers in order to develop new treatments for brain cancer.
Dr Nathalie Bock
Bioengineered humanised models: A novel preclinical platform for bone metastatic cancer research
This project tests the increasingly relevant concept that fatty bones are a significant contributor to cancer disseminated to the bones, a lethal condition. I will address this hypothesis by using a revolutionary bioengineered 'human' model of this condition in the laboratory and in animals. I will assess standard and new adjuvant therapies with the novel preclinical platform, seeking to directly improve health outcomes for men with advanced prostate cancer in the bones, hoping to propose a novel standard of care for this condition.
Dr Niantao Deng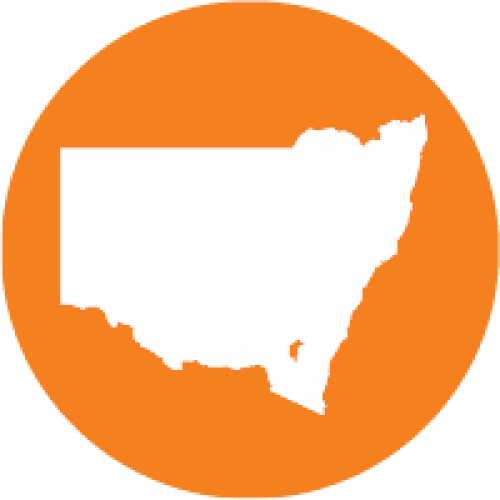 Understanding breast cancer patients' response to neoadjuvant chemotherapy at single-cell
Chemotherapy prior to surgery is used with the intention of rendering large tumours operable in locally advanced breast cancer and has become increasingly common. Treatment responses can then be assessed in realtime, and tissue samples can be collected throughout the course of treatment. In this study, we would like to understand the mechanisms of resistance by comparing samples of responders and non-responders before and after chemotherapy at the single-cell level.
Dr Shuai Li
Integrating epigenomics and genomics to understand the causal pathways and mechanisms of how menarche and menopause modify breast cancer risk
Age at menarche (puberty) and age at menopause are well-known breast cancer risk factors. DNA methylation is a mechanism that changes the way genes work. This project will integrate large-scale genome-wide genetic and DNA methylation data from two population cohorts and apply novel bioinformatic methods to find out how and why menarche and menopause change breast cancer risk. This will provide new evidence about the causes, and possible prevention and intervention, of breast cancer.
Dr Rachel Thijssen
Developing strategies to overcome venetoclax resistance in chronic lymphocytic leukaemia
Australian research has led to the development of venetoclax, a new kind of cancer treatment that targets the key cell survival protein BCL2. Venetoclax is highly effective for chronic lymphocytic leukaemia patients who have limited treatment options. However, despite achieving deep and durable responses, in most patients, cancer eventually returns while on treatment. Dr Thijssen's aim is to unravel what drives resistance to venetoclax and to rationally design new venetoclax combination therapies that may be curative.
Dr Simone Park
Targeting tissue-resident memory T cells in cancer immunotherapy
The immune system plays an essential role in opposing the development and growth of cancer. However, our understanding of how protective immune cells develop and function in tumours remains incomplete. This project seeks to determine how effective immune responses can be generated against solid tumours and whether manipulating local immune cells could serve as a new strategy to improve cancer treatments
We Invest In Fighting All Cancers
Can Too Foundation believes in funding research across all cancer types, including rare cancers. We support early-career cancer research grants and major cancer research projects for one year at a time, with a commitment to continue providing support in future years for multi-year grants and projects.
Current Beneficiary Partners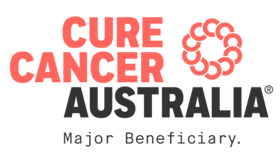 Can Too Foundation's major beneficiary is Cure Cancer Australia, supporting 152 one-year grants for brilliant early-career cancer researchers since 2005. Cure Cancer Australia identifies, assesses and funds the research they believe has the best possible chance of finding a cure. They share Can Too's commitment to funding research for ALL cancer types and ALL areas of cancer research. That's why Cure Cancer Australia was founded in 1967, and that's why — as they celebrate their 50th anniversary in 2017 — they're more passionate than ever to play a part in funding a cure for every cancer, for every Australian.
Cancer Council NSW has collaborated with the Can Too Foundation since February 2014, with four rounds of one-year funding support for major cancer research projects including A/Prof Phoebe Phillips team leading a breathkthrough in pancreatic cancer. Together we are developing and delivering new fundraising programs in the health and fitness space that engage members of the community to take part in fitness events to encourage a healthy lifestyle while raising funds for cancer research. Our programs aim at encouraging people to take up or maintain exercise as part of a healthy lifestyle to reduce their chances of being diagnosed with cancer.
Children's Cancer Institute's vision is to save the lives of all children with cancer and improve their long-term health, through research. Can Too Foundation has partnered with the Children's Cancer Insitute, teaching new open water swimmers to take on the Balmoral Swim for Cancer at the end of summer. Training for the 2019 event these amazing swimmers raised over $125,400 for cancer research and prevention.