Can Too is a community of passionate and inspired people fighting cancer through fitness and investment in Australian research. Our partners are vital members of this community and we have specially designed partnership offerings to recognise and value the investment.
Our partnerships are collaborative and are created to engage your employees, maximise your brand exposure, build social equity and fulfil Corporate Social Responsibility objectives.
A pro-bono social impact study carried out by independent consultants has shown that every $1 invested in Can Too delivers a ~$3.58 Social Return on Investment (SROI).
Partnering with the Can Too Foundation is investing in impact
Reducing risk of cancer through transforming exercise and lifestyle habits of participants

Improving mental health and quality of life for participants through both exercise and the connections the Can Too community provides

Changing the future of cancer - as part of the unique Can Too Foundation model, program participants have raised over $25 million for cancer research . This funding has supported 202 cancer research projects and counting.

The Can Too Foundation invests in the most promising cancer research in Australia through leading Australian research institutes. Past research grant recipients have made breakthroughs in their research and your funding ensures these discoveries continue.
Join Us to Fight Cancer
If you're passionate about fighting cancer, health and wellbeing, inspiring communities and transforming the lives of future generations, we'd love to partner with you! We have Major Partner and Program Partner opportunities, as well as the option to sponsor a pod .
Please contact the CEO to discuss how we can collaborate for the best outcomes for our organisations and the community. Please email info@cantoo.org.au or call 9360 8356
Achieve
Hero status in a highly engaged community that values an active lifestyle, wellbeing, connection and altruism.
Create
Lasting social capital through alignment with Can Too's positive, widely-recognised brand in the health and wellbeing sector.
Drive
Real outcomes in the community through health promotion and cancer research.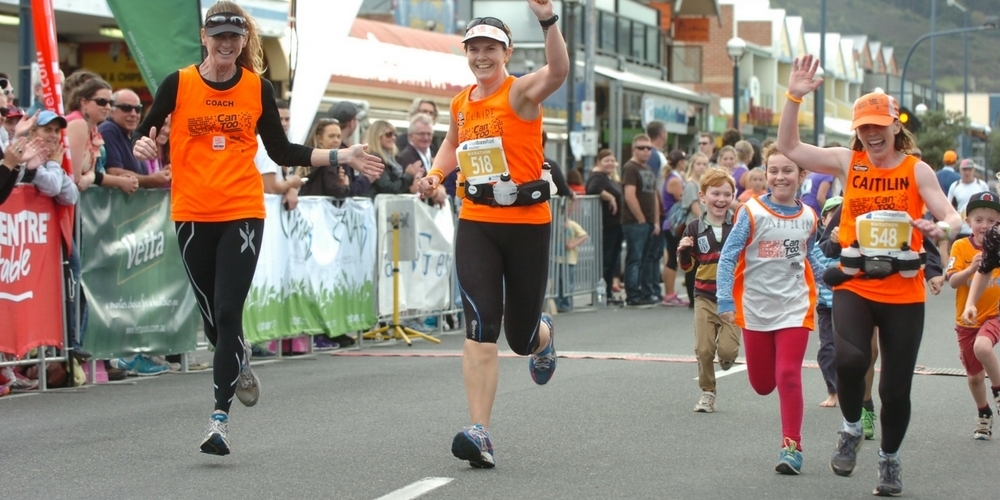 "Since 2005, we have seen Can Too very successfully leverage Macquarie's seed funding and then ongoing core funding support for its program costs. The close to $3 million our Foundation has invested in Can Too over that time has greatly amplified the dollars committed to cancer research, specifically those projects deemed most promising in their potential to find a cure."
— Lisa George, Head of Macquarie Group Foundation