Take charge of your lifestyle. Reduce your risk of cancer.
Fundraise for research. Join us Now.
Can Too is a unique win-win model:
We provide professionally-coached training programs so you'll get fitter and achieve a goal.
You'll fundraise to support innovative, early-career cancer researchers who may not otherwise contribute to research breakthroughs.
We train all levels in a wide range of swim and run goals and adventure challenges. Learn more About Us or Choose a Program now.
Cancer Prevention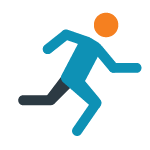 17,000+ Coached
Cancer Research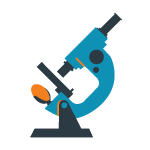 $24,000,000+ Fundraised

I have been on a life changing journey with this amazing organisation of over a decade.
In this time I've seen cancer knock a few of my nearest and dearest around - knocked a few out of the ring. And many are still punching as a direct consequence of the efforts of cancer research.
Kieran Gallagher, Can Too Champion
Can Too is the best thing I have ever done!
Coach Mel, TC Bronwyn and Can Too Founder Annie Crawford thank you for your support!
Liz McLellan, Can Too ocean swimmer (centre)

The Coaches are incredible and all advice has been spot on. I was not expecting such great professionals to teach me how to run properly.
I'm very pleased with my experience and have managed a pace I didn't think my old legs would be able to achieve.
Mark Giles, Can Too Half Marathon Runner
I used to swim like a T-Rex, but Can Too have helped me fix that.
CanToo is a genuinely amazing initiative. It brings together people who want to support one another in their fitness goals and give back something to keep us all healthier. The others around me motivated me to just keep swimming and if I can, anyone can!
I'm practically a mermaid now! A very slow, sea-swimming mermaid raising money for cancer research!
Nikki Gray, Can Too ocean swimmer

Can Too helped with my mental health and depression. After I had gone through a difficult break up, I was knocked down and had lost sight of myself. Running that first 10km race the whole way made me feel as if I Can Too do anything.
With Can Too you kill several birds with one stone. You get fit, it's good for the community, you get satisfaction by helping fund cancer research and you make great friends.
Leigh Elliott, Can Too runner and swimmer
Thank You To Our Partners & Supporters