Can Too's Pod Sponsors fund individual training pods, often in their local areas, fostering community connections and engagement.
In addition to receiving twice-weekly, professionally coached training sessions, participants are supported to reach a fundraising goal.
This unique model results in the $10,000 Pod Sponsor investment leveraged through participant fundraising to become up to 100,000 for cancer research.
We encourage our Pod Sponsors to engage with the pods, through speaking at training sessions, participating at event days and through our targeted online communications.
Types of Pod Sponsor
Full Sponsor: $10,000 donation made to support a pod
Part-Sponsor: Often friends, family or businesses join together to fund a pod
Fundraising Sponsor: Amazing Can Too'ers who raise over $10,000 are given the option to put it towards a Pod Sponsorship, leveraging their fundraising to become an even greater investment in cancer research.
Join us to fight cancer
If you're passionate about fighting cancer, health and wellbeing, inspiring community and transforming the lives of future generations, we'd love to partner with you!
We welcome all support of the Can Too Foundation and recognise that everyone's personal circumstances are different. Please contact info@cantoo.org.au to discuss your donation and how it will contribute to cancer research.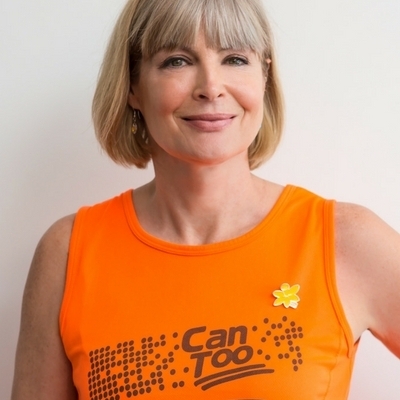 Annie Crawford AM
Founder, Pod Sponsor Since 2008, Chair
"We feel incredibly privileged to be in a position to be Pod Sponsors for Can Too. We know the money we donate invests in two things, the health and wellbeing of wonderful everyday Australians and in cancer research. With 1 in 2 people getting cancer in their lifetime and 1 in 3 cancers being life style related, investing in Can Too is a no brainer!!!"
Simon Buckingham
Pod Sponsor Since 2008
"I love the way our donation is really a social investment. A $10,000 donation to the Can Too Foundation can enable 50 or more people to be trained, who in turn raise $40,000-$100,000 for cancer research. That's leverage!
The result is that a group of people get fit and healthy, set a great example to all around them and fund much cancer research than I could ever do alone!"
Thomas and Ingeborg
Pod Sponsors Since 2008
"We have been supporting Can Too for 10 years. Medical research is a long-term process, in particular, cancer research, which is our main focus. The Can Too model for fundraising combines two unique aspects by providing benefits to the donors as well as the benefactors.
The donors improve their physical fitness through professional training in a friendly and supportive environment. The benefactors are young researchers who would have had difficulty finding grants for their important work due to lack of government and other funding."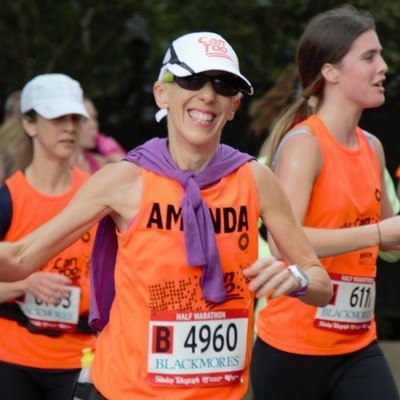 Amanda Russell
Pod Sponsor Since 2016
"To be able to leverage a $10,000 donation, raise over $200,000 for Australian cancer researchers and have people get fit and healthy is the ultimate goal of being a pod sponsor.
There is a special bond with your team when training with Can Too that only comes from within the culture of the organisation and the elation from race day makes you so proud to be part of it."
Ben Stammer
Pod Sponsor Since 2017
"I'm excited to be a Pod Sponsor and to be able to support people in training for their goal run event and in return raising much-needed funds for Australian cancer research.
From that initial decision to commit to a challenge, it is inspiring to witness the health and well-being changes that happen to participants in the Can Too training programs."