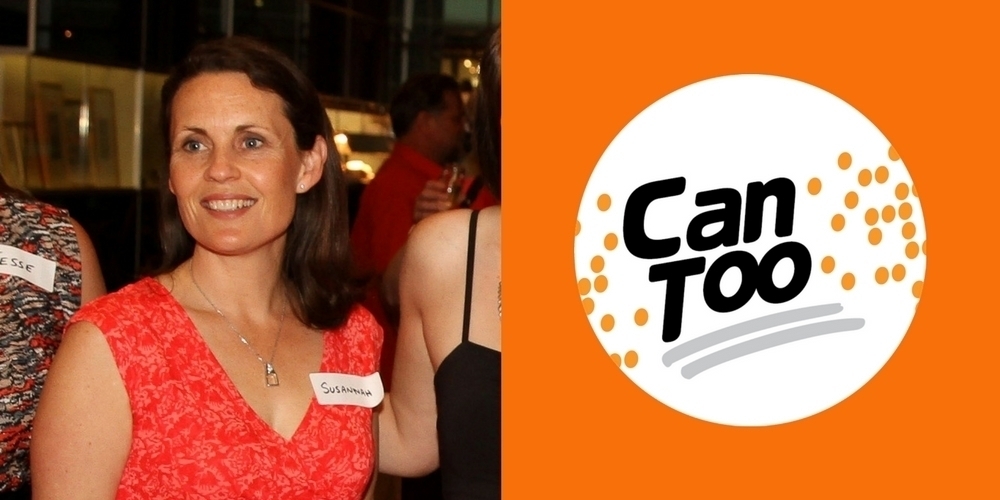 'Share the Journey' is the theme for Mental Health Awareness Month this October.
As the Wayahead organisation states, "The theme chosen focuses on the importance of social connections in our journey to better mental health and our ability to cope with life's challenges. Good social connections not only improve our overall mental health and wellbeing, they also build our resilience."
Can Too is so much more than training for a goal and embodies the importance of the shared journey, of community and of shared experiences. We know Can Too programs improve our physical health but the importance of the social connections that the Can Too Community fosters aligns perfectly with improving mental health outcomes.
September has provided so many moments of inspiration and it has been a privilege to see some incredible firsts in our community!!!
Congratulations to all our runners who competed in Blackmores Sydney Running Festival over marathon, half-marathon or 10km distances. It was perfect cool, running weather so lots of "PB" times and our runners were supported enroute by our trailblazing Can Too Singers doing their first 'flash mob' concert at Blackmores!! Listening to "I Will Survive" added that extra piece of inspiration needed when the legs were tiring.
The team that trained for Blackmores will raise over $300,000 to help us fund cancer researchers next year so huge thanks to everyone who supported, donated and trained for this event. You are changing lives through every km run and every dollar raised. Thank you for believing in the change that you can make as part of the Can Too Community.
Our singers are fine tuning their skills and working hard towards their goal event, our inaugural Sydney Can Too Sing concert at Club Willoughby on Sunday 22nd October at 3pm. A formal invitation, with instructions on where to buy tickets, will be sent to all Sydney Can Too-ers next week. What a great opportunity to get together and look forward to seeing you there!!
Welcome to our Brisbane trailblazers too who started training last week for the Bayview Trail Run. There is still time to learn to trail run in Brisbane, with registrations open until the end of next week.
Speaking of trail runs, we're always looking to diversify our offering – especially with our community in Melbourne and Brisbane. Next year we will be running Can Too's first ever Melbourne Trail Run! Registrations will be open soon for this entry-level training program, so tell you friends and hit the trails to raise money for cancer research!
Congratulations too must go to our Can Too Beyond community with the inspiring Lorenzo Poletto 'fighting for a cure' that raised over $5,000 for cancer research and to Coach Louise for raising just under $5,000 and completing the Berlin Marathon last weekend, giving the theme of the Can Tourist a European Flavour! Coach Lou's experience will be valuable in guiding our first trip to Berlin in 2018 with face-to-face training and the opportunity to train for the 2018 Berlin Marathon from anywhere in Australia with Can Too!
With summer just around the corner, Can Too-ers are preparing to beat the heat with record registrations in our 2018 Sydney Ocean Swim! This program alone is projected to raise over $500,000 for the research, prevention, care and control of cancer and if you're yet to register, get in quick as many of the pools are filling fast or waitlist only.
Yours in fun, fitness, friends, and fundraising.
Susannah Miall
CEO — Can Too Foundation