Get Professionally Coached For
Blackmores Sydney Running Festival
Train for the iconic Sydney road race where Can Too first began fundraising for cancer research in 2005 — Blackmores Sydney Running Festival.
Presenting a rare opportunity to run down the middle of one of Australia's greatest landmark, the Sydney Harbour Bridge, and finish at the iconic Opera House, the Blackmores Sydney Running Festival is a truly unique experience for any runner. Exciting changes see the marathon and half marathon flatter, faster and even more beautiful and the introduction of a 10km race standard!
At Can Too we pride ourselves on ensuring that our participants – whether they're beginners or experienced runners – get over the line on race day. Our coaches, team captains and mentors are there every step of the way to help you through your physical and fundraising journey.
Sign up with Can Too to get professional training, knowledge and practice required to get you across the finish line – smiling, strong, and injury free!
Registrations for this program are expected to open in March 2018.
Find Out First About Registrations!
Training starts in May 2018. Register your interest, and we'll email you as soon as registrations open for these training programs.
We Help You Achieve Your Fitness Goals
Since 2005 we've fundraised over $17,000,000 by professionally coaching over 13,500 people just like you.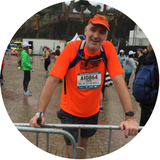 David
I trained with Can Too for the Blackmores Sydney Marathon in 2016. This was my second marathon, and Can Too's training program helped me shave 15mins off my previous time and hit a new PB! As well as my fitness goals, Can Too helped me reach my fundraising targets. I've now raised over $5,000 for cancer research!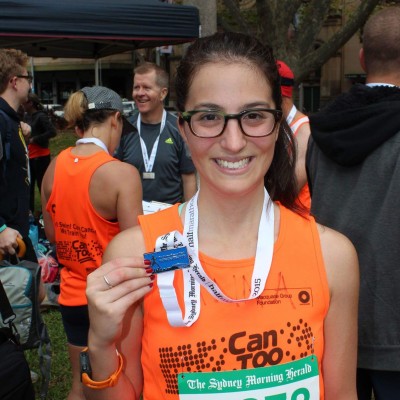 Anna
I can honestly Can Too has improved every facet of my life, from achieving fitness goals I never thought possible to believing in myself and raising nearly $5,000 for cancer research. I've done three programs including a marathon and trust Can Too, knowing they empower me to achieve my dreams.
John (JT)
Last year I trained for the Blackmores Marathon Program – and Can Too got me over the line fit, healthy and injury free. I originally joined Can Too to honour my Mum who died from cancer, get fit and one day do a triathlon – now I'm in my 14th training program!