Can Too Foundation is an independent health promotion charity committed to funding cancer research.
We offer professionally coached training programs using qualified and experienced coaches. Can Too train all levels, from beginners to those more experienced, in structured training programs tailored to specific physical challenges such as run, ocean swim, triathlon or choral singing events.
In return for professionally coached training programs, our participants fundraise much-needed support for Australian cancer research to fund the most brilliant, innovative early career cancer researchers.
At Can Too, we believe everyone can achieve goals they once thought impossible. We believe life is what you make of it, that anything is possible, and if you're willing to take that first step, you CAN TOO!
Our vision is transforming lives – through improving health and wellbeing in the community and supporting the research, prevention, care and control of cancer.
To deliver on our vision, the Can Too Foundation invests in two things: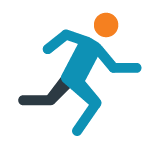 Cancer Prevention
14,000+ Coached
Our mission is to engage and inspire individuals and the community to achieve personal health, wellbeing and altruistic goals.
Professionally coached programs promote healthy lifestyles and aid in reducing the risk of one-third of cancers which are lifestyle-related.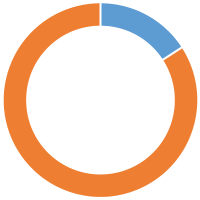 85%
Cancer Research & Health Promotion
We see our mission as a social partnership, working on a leveraging model — which you can read more about here. We support members of the community to face physical challenges and fundraise, so that we can invest back into the community, through cancer prevention and
.
We're 100% community-funded, which means we're 100% careful with every single dollar we spend.
So where does my fundraising go?
Since becoming an independent charity in 2014 we've invested:
80% of your fundraising in cancer research
20% of your fundraising in cancer prevention / health promotion.
We spend 100% of your fundraising on Can Too's charitable purposes.
Additional costs of health promotion and administration are covered thanks to the generosity of our partners and those who
(or two), with full details in our
.
We are always looking for ways to ways to improve this and deliver even stronger value for our community.
14,000+
participants trained
$20M
fundraised since 2005
156
cancer research projects
12
cancer research breakthroughs
2014
became independent charity
2005
founded by Annie Crawford
2006
first researcer funded
2007
first $1 million fundraised
2011
launched Can Too Triathlon