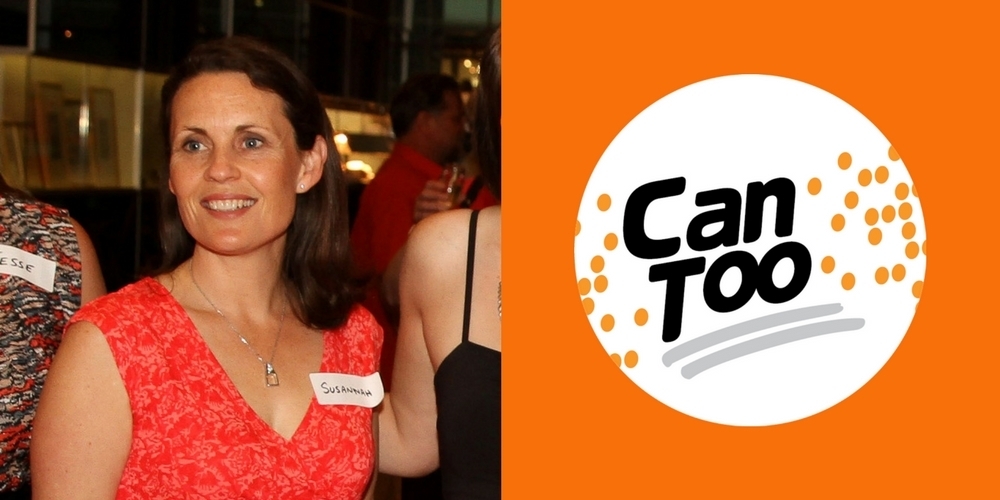 "Laughter is the sun that drives winter from the human face."
— Victor Hugo
Winter has arrived in force and yet it has been wonderful to see that for Can Tooers this means sharing laughter, adding a couple more layers of clothes, perhaps a great orange beanie and embracing it all, rain, hail or shine!! Our trail runners in Sydney have been exploring the wonders of some of Sydney's National Parks and our Brisbane runners will be out in force this weekend achieving half marathon and 10km goals at the Gold Coast Airport Marathon.
Blackmores Sydney Running Festival training is underway in Sydney with our marathon and half marathon. Our Blackmores Bridge Run (10km) AND the Melbourne Half Marathon start on 12 July. We've released our Impact Statement for the SMH & Great Ocean Road programs, a timely reminder of why we do what we do — and why your ongoing support means so much.
Out & About At Training
As I trained with some of our north pods at Sydney's Kirribilli on Wednesday night, I was truly inspired by every individual out there making a difference to their own health and determined to raise funds for cancer research. We had over 70 runners training for different events. Our amazing coaches were there giving great support, advice and tips and there were hugs of welcome from participants sharing jackets in the cold. Stories of fundraising successes were celebrated and a real appreciation of generous donations coming in at the end of the tax year means so much to those people working hard to make a difference to cancer research and outcomes for cancer patients. If you are still to make an end of financial year tax-deductable donation then please consider supporting a Can Tooer who has inspired you as I know how much it keeps them motivated on a cold night and to tackle their fitness goal one run at a time!
Can Too Sing
I also had the most wonderful new experience this week stepping outside my comfort zone through attending the first Can Too Sing information night, a new program being piloted in Sydney. The incredible coaches Philip and Susan feel custom-made for Can Too. We warmed up, moved, laughed and amazingly sang more beautifully than I would have ever imagined (or maybe they were just being extra encouraging in their praise)! It shows that people joining together for a great cause and with a willingness to try something new can really create something very special.
This is a great opportunity to join Can Too and have all the benefits of the program without getting quite so hot and sweaty! Singing in a group is shown to have incredible physical and mental health benefits too. We're holding another Can Too Sing information night in Sydney next Tuesday 4 July - please RSVP here! It's open to all and please share the opportunity with friends, family and colleagues!
Reaching Another Milestone
Finally, last week the Can Too community passed a huge milestone: over $18 million has now been raised for the prevention, care and control of cancer. To every participant, donor and supporter we express our huge thanks for the legacy created and investment into cancer research. To our Principal supporter, Macquarie Group Foundation, we are incredibly grateful for your support and to potential partners we would love to hear from you as we strive to continue transforming lives through improving physical and mental health outcomes.
Yours in fun, fitness, friends, and fundraising,
Susannah Miall
CEO — Can Too Foundation