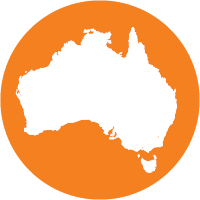 In 2017, an estimated
134,147
new cancer cases will be diagnosed
Can Too has invested in
2 researchers
working on cancer prevention.
1 in 3 cancers are
Lifestyle-related
And therefore, preventable
What is Cancer Prevention?
With 1 in 3 cancers lifestyle related, Can Too's training programs train over 1400 people a year to get fitter and healthier and in the process reducing their risk of lifestyle-related cancers.
Other lifestyle undertakings, such as smoking, is a well-known cause of cancer. Four times the number of pregnant women in Australia's Indigenous population smoke compared to other Australians – 47% versus 13%. That means every year up to 9,000 Indigenous babies could be affected in the womb by smoking.
Though there's plenty of evidence that quit-smoking programs are effective for the general pregnant population, little is known about strategies that work for Indigenous women.
Dr Gillian Gould, a GP and an Associate Professor at the University of Newcastle School of Medicine and Public Health, is optimistic that she and colleagues can help change that situation. With the support of her Cure Cancer Australia research grant, Gillian is working with Aboriginal Medical Services in several states to find out which techniques aimed at changing smoking behaviour should be prioritised by health providers.
The Can Too Foundation has invested in two cancer prevention research projects since 2005.
"It's not easy, it's an addiction, but we have lots of room for hope".
Read More About Some of Our Cancer Prevention Researchers