Smoking Prevention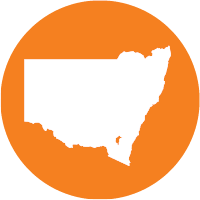 University of Newcastle
Four times the number of pregnant women in Australia's Indigenous population smoke compared to other Australians – 47% versus 13%. That means every year up to 9,000 Indigenous babies could be affected in the womb by smoking.
Though there's plenty of evidence that quit-smoking programs are effective for the general pregnant population, little is known about strategies that work for Indigenous women.
Dr Gillian Gould, a GP and an Associate Professor at the University of Newcastle School of Medicine and Public Health, is optimistic that she and colleagues can help change that situation. With the support of her Cure Cancer Australia research grant, Gillian is working with Aboriginal Medical Services in several states to find out which techniques aimed at changing smoking behaviour should be prioritised by health providers.
In-Depth Analysis
In particular, their study aims to undertake an in-depth analysis of the behaviour change therapies used in a program known as the Indigenous Counselling and Nicotine (ICAN) QUIT in Pregnancy. This was developed by Gillian and colleagues in 2015 in collaboration with Aboriginal Medical Services – to expand understanding of the therapies that work best.
"We'll compare the number and type of behaviour change therapies actually used by health providers trained in ICAN Quit in Pregnancy to health providers using their standard approach," Gillian explains.
"We also aim to analyse the capabilities of investigators in this area to see whether people we've trained can do what we want them to do, and help improve training of providers," she says. "The research has high potential to make a significant difference to the quality of support pregnant women get, to help them quit smoking in Aboriginal primary care settings."
English-born Gillian moved to New Zealand in 1977, then Australia in 1992, and worked with great success as a GP in Grafton, New South Wales. Later Gillian became one of the foundation academics of a University of New South Wales Rural Clinical School in Coffs Harbour.
While running tobacco programs for the Division of General Practice on the NSW's mid north coast in 2002, Gillian was approached by a local Aboriginal Medical Service to help develop quit smoking programs. "We adapted our successful group quit program and made it culturally appropriate for Aboriginal people," she says. "My current research is to target a high priority group of pregnant mums in a process in which we're working closely with other Aboriginal Medical Services."
Chronic Health Problems
"We've also had support from other cancer bodies, and our efforts obviously cross over into heart and lung disease, with many of the acute and chronic problems that we know affect Indigenous Australians being traced back to smoking," Gillian says. "We must look at the whole life course of exposure."
Bolstering her research career with further study, Gillian completed a PhD at James Cook University in 2014. She joined the University of Newcastle in January 2015, signing on to become a National Health and Medical Research Council Early Career Research Fellow. Gillian also holds another fellowship from Cancer Institute NSW.
"Smoking among pregnant Indigenous women is not an intractable problem", Gillian believes, "and there's cause for optimism. Some Aboriginal women have been smoking since they were children."
"But most want to give it up, and be the best mum they can be. Good news stories about quitting are there, and we've heard them, they provide inspiration for others."
"It's not easy, it's an addiction, but we have lots of room for hope. Tackling smoking in pregnant women improves at least two people's chances at a healthier life – mothers and babies – and has implications for the whole community."
Now Gillian is collaborating with other Newcastle University researchers, Professor Joerg Mattes and Conjoint Professor Adrian Dunlop, on projects to explore quit smoking programs in pregnancy that are not specific to Indigenous people. "My work is spreading into the general population," she says. "It's quite exciting."
Gillian has a passion for the creative arts and is also an arts therapist with qualifications in drama and experiential and creative arts therapy. She loves nature, walking and living by the beach. Her husband and her sister are artists and her daughter works in the film industry. "My life is surrounded by colour and innovation", she says, "so that naturally spills over into my work."
"My personal philosophy is to focus on our strengths and have our work and personal life guided by our core values. I'm very pleased to receive this research grant from Cure Cancer Australia, as many cancer grants go to lab-based work. It's wonderful that Cure Cancer Australia has recognised the importance of preventative health and this very high priority project."
Dr Gillian Gould was a 2017 Cure Cancer Australia grant recipient supported by the Can Too Foundation.