A massive congratulations and thank you to the 300 Can Tooers who formed a sea of orange at the 2019 Blackmores Sydney Running Festival to raise $272,303 for cancer research and prevention so far, with another $16,000 to come in.
That's a whopping 5,363.5 km that were covered on the sunny Sunday by Can Tooers in the 10Km Bridge Run, the half and full marathons and our Can Too Bookkeeper, Kirk Zhao also took part in the 3.5km Family fun run with his wife and children.
There were 25 Can Too pods who trained for 14 weeks for the event across 14 Sydney locations from Sutherland to the Hills District and the Northern Beaches (pictured below) plus Port Macquarie in regional NSW. This included two corporate groups – Probuild and McCabe Curwood.
A special mention to our Mac Uni Pod Coach Beth Croft who won her age category in the Half Marathon and was the fifth overall female.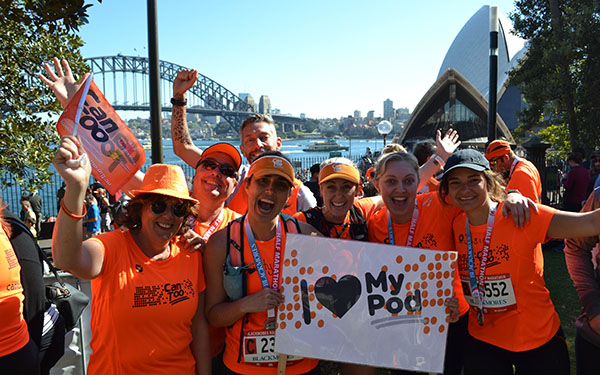 For Can Too Team Captain, Jill Chambers (pictured below with Abi Nel) who returned to Can Too this year after a two-year absence to undergo treatment for breast cancer, her focus for Blackmores was on her pod members.
"It's about the participants and getting them to the finish line," says Jill.
"It was a beautiful sunny day and we did it in a good time. It was fantastic to see the three Can Tooers that I was mentoring finish the run, they all did well, it was great."
Becoming a Team Captain was an important role for Jill as she wanted to give back to Can Too as the organisation has given her so much.
"Being part of Can Too helped me turn a corner in my recovery and to see that being diagnosed with cancer isn't the end, you Can Too start again."
One of her pod members, Abi Nel, completed her debut Can Too program on Sunday.
"It was really good to finish, I managed to get there in the end," said Abi.
"Jill walked with me when I couldn't run and really kept me going. And Can Too prepared me really well for the race, I'm not a runner at all I went from running for 60 seconds to running for an hour and 15 minutes, which is huge."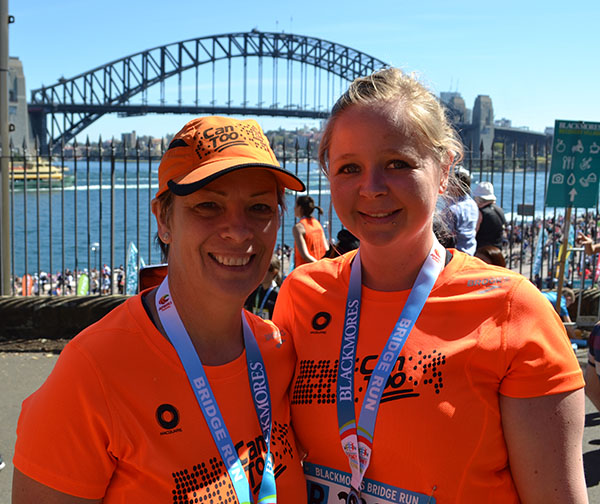 Fellow Sydney Olympic Park (SOP) pod member Bruno Giunta (pictured below) smashed his goal on Sunday of running the half marathon in 90 minutes as he finished in 89.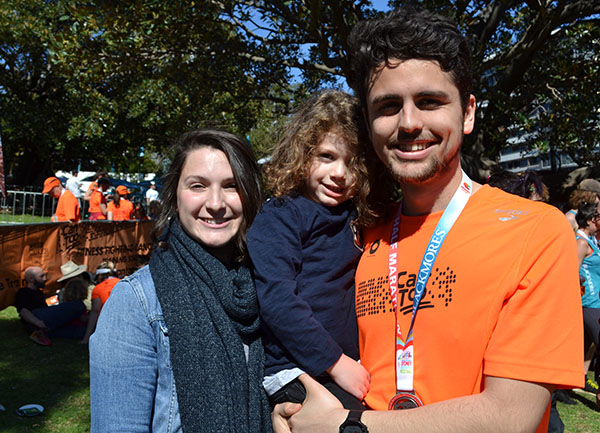 The SOP Pod Coach, James Constantine (pictured below fifth from left with the SOP Pod) was thrilled to see all his athletes finish their races.
"They should all be super proud of themselves and I know they'll look back on this day and remember it for a long time, it was a fantastic morning out," said James.
"I Can Too because the runners that I work with inspire me in my own running and I love to foster those relationships, they're a great bunch to see twice a week, those parts of the week are my favorites and I'm really looking forward to the next Can Too program."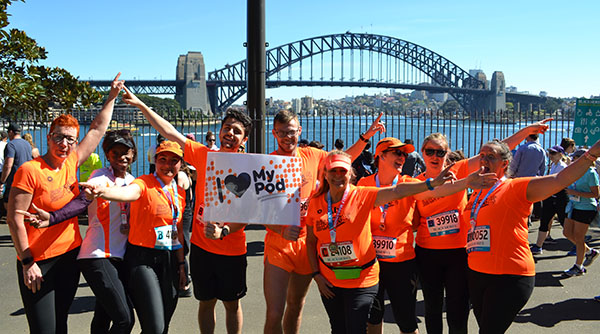 It was also great to see Can Too Hall of Famer, Heather Writer from the Brisbane Pod, complete the marathon on Sunday after backing up from the Sunshine Coast Half Marathon last month. And to see the 10 Can Tooers with their Coach Melinda Cockshutt travel from Port Macquarie for the event.
Can Tooer Leslie Williams, the State Member for Port Macquarie, said that her favourite moment was after crossing the finish line getting together with her pod to hear how everyone went.
"For a couple of our pod members it was the first time they've done a running race and to hear them say how proud they are of their achievement, that's what makes it all worthwhile," said Leslie.
"I think Can Too is wonderful as it brings people together to get fit and have fun and most importantly to raise money for cancer research."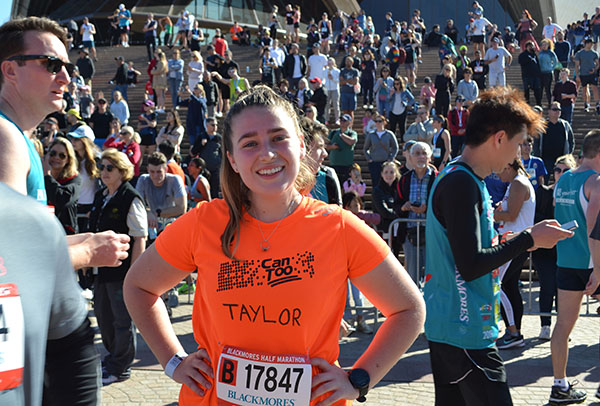 Taylor Denny (pictured above), from the Mac Uni pod shared that raising money for cancer research was her driving force to run the Blackmores Half Marathon for Can Too, she raised over $10,000, during the program, for the Foundation.
Drew Wade originally from the East Pod was glad to find a Can Too community in Port Macquarie as she moved there recently and didn't want to leave Can Too. Her message to anyone thinking of joining Can Too is to say that there's great support, it's fun and the teamwork is astounding the community spirit is with you wherever you go, everyone's there for you, it's fantastic – dive in you're going to love it.
We also want to say thank you to the 36 volunteers (some of them are pictured above) who assisted at the Can Too tent and at the drink stations and to the seven Macquarie University Chiropractic Students and their supervisor who performed massages on the day. And thank you to all the Mentors, Coaches Team Captains and Can Too supporters, an independent runner of the day contacted us to say:
"Over the years, my wife and l have run in many events and have extremely admired all the Can Too participants and their incredible and so often loud and proud support crews with their passionate encouragement on the sidelines. Not just a great cause, but wonderful to see.
"I'd like to highlight a wonderful lady who I encountered during Sunday's marathon. She was a runner in Can Too gear and showed incredible warmth, kindness and support to me and many other runners."
Well done to all, you should be proud of yourselves as Coach Mathew Joyce wrote in his motivational count down post one day out from the event:
"One is for the One per cent of the world's population that will ever complete a half marathon or marathon in their lifetime – you make up a very special crowd in running the Blackmores event."
See pictured below the crop of 2019 Can Too Blackmores Marathoners. To see more photos from the event check out the photo album on our Facebook page.