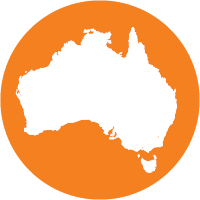 Prostate cancer will affect
16,665 families
in Australia this year.
Can Too has invested in
19 researchers
working on prostate cancer.

Prostate cancer patients have
95% survival rate
thanks to cancer research.
Prostate cancer accounts for around 30% of all new cancers in men, with roughly one in five developing it before the ages of 85. The prostate is a gland in the male reproductive system and prostate cancer occurs when abnormal cells in the prostate grow in an uncontrolled way. Treatment methods like prostatectomy or radiotherapy often result in reduced quality of life and non-invasive ways of detecting prostate cancer at present can sometimes lead to misdiagnosis, adding to the burden of stress on patients.
Can Too have supported 18 prostate research projects since 2005 such as Dr Jyostsna Batra who has identified genetic variations that predispose men to prostate cancer. These are involved in regulation of proteins encoded in a person's DNA, which Jyotsna's genetic research has identified as being promising therapeutic targets for new treatments for the disease.
Jyotsna describes the support from the Can Too Foundation as "a boon. It's given me the freedom to carry out novel and advanced research, which wouldn't have been otherwise possible. The 2017 funding will allow me to take the lead from previous work and continue to progress to testing on patients."
"To me research is 'art' and understanding science can be accomplished by engaging all your brain cells."
Read More About Some of Our Prostate Cancer Researchers