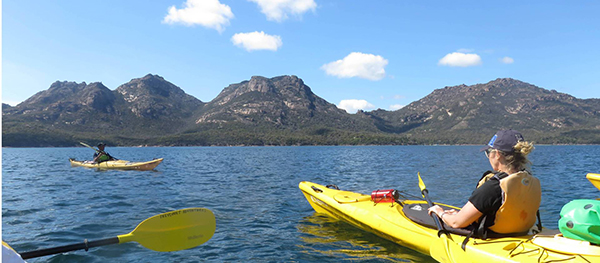 Can Too team captain Anne Reidy (pictured below front row third from right) loves helping people achieve their fitness goals so much so that at the end of the 2019 SMH Half Marathon she ran back and forward with countless people to help support not just Can Tooers – but any runner – cross that finish line.
She thrives on helping motivate people to achieve things they never thought possible, such as Lily and Tammy Bye who just completed their first half marathon with Can Too.
"One of the defining moments of being team captain was seeing the mother and daughter team, embrace the whole Can Too philosophy of courage and support to finish the race even though they both weren't well leading up to it, they were so determined. It was amazing to see them conquer their goal and an honour to be part of that moment."
As a registered nurse at the Sydney Children's Hospital oncology ward Lily sees kids struggling with cancer every day, which spurred her on to join Can Too to do what she could to help.
"From working in such a challenging area, I realised that anything that we can do to help fight cancer goes a long way and the families who are going through the worst time really appreciate it," said Lily.
Lily was inspired by Annie Reidy, her team captain, during the program which made the running enjoyable and when she was finding it tough was reminded that she was doing something for a purpose.
"I found Annie a remarkable and generous person who is really good at encouraging everyone, people of all ages, like mum and I who were new and people who have done Can Too for many years. She had this way of inspiring people to do something good for themselves as well as for other people."
Annie was driven to support Can Too after seeing both her parents overcome cancer.
"My father had bowel cancer, which used to be a death sentence and now it's not nearly as intimidating due to research, early detection and intervention. To be a part of helping new cancer researchers – that probably wouldn't be able to do what they're doing without our help and to see the advances in my lifetime – is amazing."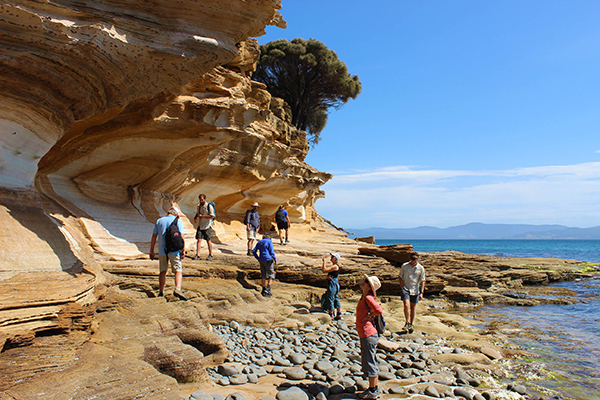 The prolific Can Too mentor and team captain's next mission is to lead a group to complete the Can Too Tassie Challenge. The five-day journey will start in Launceston and finish in Hobart in between will be kayaking in Coles Bay, trekking in Freycinet National Park and cycling along the stunning East Coast.
The trip is open to all abilities and the cycling is supported with vehicles so you can cycle as little or as much as you wish, each participant has a fundraising commitment of $1,200 to benefit Australian cancer research.
"The trip looks like a lot of fun and variety with cycling, kayaking and trekking which is the best way to see Tasmania," say Annie.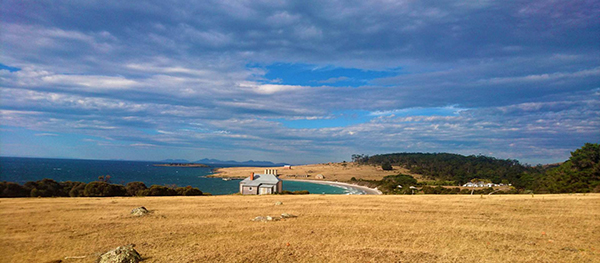 The 51-year-old will be leading regular training sessions followed by coffee and brunch to prepare for the trip for participants to take part if they wish, including hiking along the Spit to Manly walk, around Narrabeen Lake and the Bondi to Coogee coastal route, cycling in Centennial Park and taking kayaking lessons on Sydney Harbour and at Pittwater.
Locations are flexible and can be tailored to a participant's preferred area. There will also be an opportunity to ask any questions about the Tassie adventure with Huma Charity Challenge at the pre-departure dinner. Annie, who has raised over $11,000 for Can Too Foundation, is also there to provide fundraising advice.
Annie enjoyed the Larapinta Trail challenge with Can Too in the West MacDonnell Ranges, in the Northern Territory last year, (pictured below) so when the opportunity came up to lead a challenge in Tasmania, she jumped at the chance.
The team leader in community care wanted to give back to the foundation after enjoying the camaraderie, group atmosphere, support, professional coaching and friendships since she joined Can Too in 2013 for the SMH Half Marathon. Before that she spent a year on the couch after being injured from overtraining whilst preparing for the 2011 New York Marathon on her own.
"Whilst I was walking back to the car after my first Can Too goal event, it hit me 'now what am I going to do'? It was all over, almost like the day after Christmas, which has kept me coming back to Can Too again and again."
Since then she has completed and supported others to achieve Can Too goals including the Blackmores, Queenstown (pictured below), Great Ocean Road and Canberra marathons as well as the 2019 Dopey Challenge – a 4-day series of 5km, 10km, half marathon and a marathon over consecutive days across Disney World in the USA.
It's been a joy and really rewarding to be a mentor and team captain with Can Too, every time I see the whole pod finish a race is a favourite moment. To see people achieve their goals, overcome doubts and feel the proudest they've ever been makes me proud too. I'm looking forward to helping people complete the next Can Too challenge to conquer Tasmania.