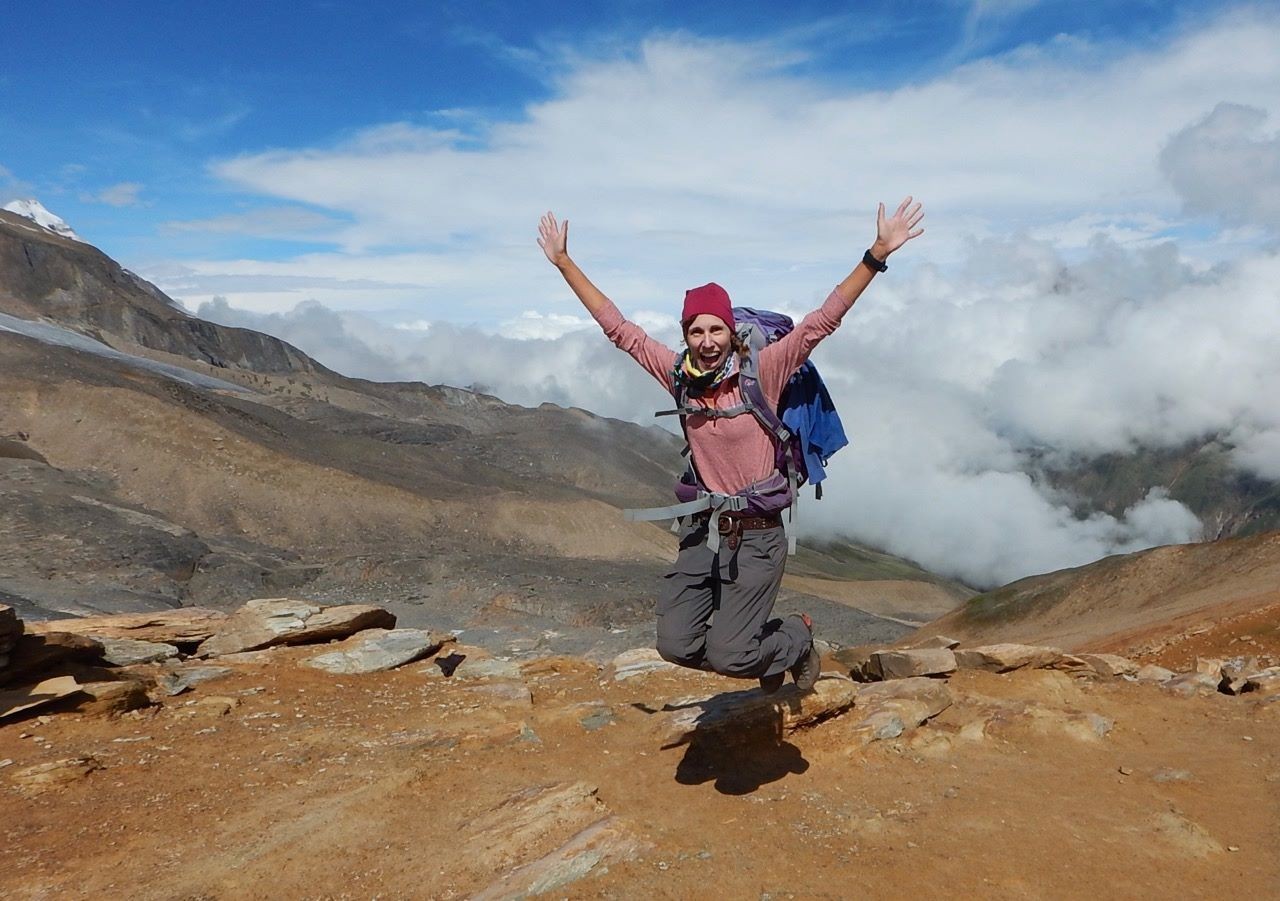 Trekking the globe are some of the Can Too challenges on offer next year including a Trek to Mt Kilimanjaro with Trip Leader and global adventurer Heather Hawkins (pictured above).
Heather is an Ovarian cancer survivor who transformed her life to become an international adventurer and extreme athlete, her results include winning the North Pole Marathon at minus 41C and completing the World Marathon Challenge – seven marathons on seven continents in seven days!
As well as completing extreme marathons in some of the world's most inhospitable locations she transverses the globe including trekking the world's longest and highest Alpine trek with her two children, the Great Himalaya Trail across the mountains and valleys of Nepal, covering 1,700kms in 152 days.
She is an Ambassador for Can Too Foundation and is trip leader for a bunch of Can Tooers who are conquering Mt Kilimanjaro in Tanzania, they're departing on 21 February. And Can Too Founder Annie Crawford is trip leader for a Can Too hike to Machu Pichu, Peru leaving 24 May 2019.
Is such a trek on your bucket list? Heather Hawkins shares what you need to pack on the trekking trip of a lifetime:
What to pack on a global trek
It's important to be able to adapt to the changing weather conditions on a trek, so warm, wet weather and light clothing is needed including:
thermal pants and a thermal long-sleeved top

a Gortex jacket that's warm with a hood and light so it can scrunch down easily for packing

a rain jacket

a long sleeve fleece with a hood for a mid-layer and for the lower altitudes

a long sleeve top or shirt such as Columbia brand, with a collar for protection

t-shirts - including your Can Too t-shirt

trekking pants that can be zipped off and made into shorts with pockets, bring 2 pairs and make sure they're big enough to fit thermals underneath

a pair of over pants to cut out the wind and protect from the rain

a bandana to protect your neck from the sun and your face from wind, dust and cold

a beanie and a sun hat (Can Too cap even better)

socks including thin liners that can wick sweat away and thick warmer socks

high top boots with ankle support as they prevent ankles from rolling

a back-up pair of comfortable runners or trail runners just in case of blisters or if something happens to your boots and thongs to let your feet air when you reach camp

a small towel – that is quick-drying microfiber, which you can hang off your back pack or tent to dry and are light and scrunch down for packing

a head torch with back up batteries - black diamond is a good brand

small woolen gloves and warmer thicker gloves for the colder summit day

hand and toe warmers that can last on 8-hour days

good quality polarised sunglasses with protection on the sides as well

sunscreen and lip balm with sun protection

wet wipes and hand sanitizer

a water bottle.
Equipment
a trekking pole/s for support especially for descending slopes

a solar panel for charging electronics such as phones, watches, GoPros and battery packs which is light to carry, 'goal zero' is a recommended brand

electrical adapter.
How to organise your gear
It's a good idea to separate things in different packs (dry sacs) and by colours. By having items colour-coded you can make things easier to find. As when you're at a high-altitude simple things can seem difficult. So compartmentalise your items into colour-coded packs of:
thermals, gloves

underpants and socks

mid layers

outer layers

toiletries, first aid and medication

electronics (camera/phone/head torch etc).
Wear some and take your trekking clothes on the plane in your carry-on luggage such as your boots in your carry-on back pack in case your luggage gets lost.
Now that you're packed you just need to get fit for the trek of a lifetime, find out how you CAN TOO complete a global trek: https://www.cantoo.org.au/events