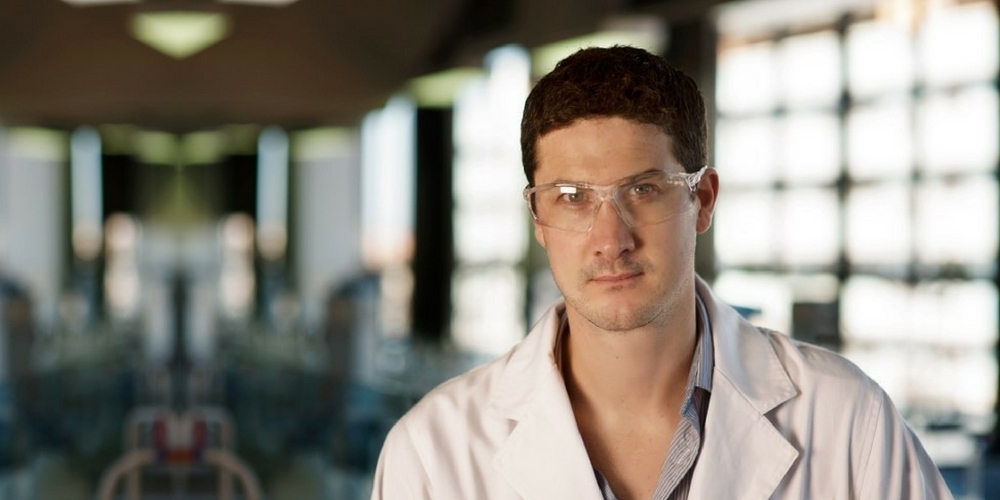 Professor Richard Payne was funded by the Can Too Foundation through major beneficiary Cure Cancer Australia in 2014. Richard has been awarded one of Prime Minister's Prizes for Science, the 2016 Malcolm McIntosh Prize for Physical Scientist of the Year for his revolutionary drug development technologies. This is an extraordinary achievement.
Richard's Cancer Vaccine Has Enormous Potential
When Richard was awarded his two-year Cure Cancer Australia grant, the goal of his project was to develop immunotherapeutic vaccine candidates for a range of epithelial cancers including carcinomas of the breast, colon, pancreas, prostate and rectum. Richard's aim was to prepare novel vaccines composed of peptides and glycopeptides known to be over-produced by these tumour cells.

Richard and his team have developed the first fully synthetic cancer vaccine candidates that possesses all the components required to stimulate an immune response for the eradication of tumours. Richard has shown that cancer cells produce more sugar molecules and that they have different chemical structures to the molecules on normal cells. He's made segments of these sugar-derived proteins and shown that they can generate antibodies that attack cancer cells selectively. Work is underway to test these potential vaccines in immunological studies using models of pancreatic cancer and breast cancer.
Using Chemistry to Address Significant Medicinal Problems
Richard and his team are focused on utilising the tools of chemistry to address problems of biochemical and medicinal significance. They make peptides and proteins and use chemistry to recreate and re-engineer the molecule to create powerful new drugs, such as anti-clotting agents needed to treat stroke. They are also developing new drugs for the global challenges in health including tuberculosis (TB), malaria, and antibiotic-resistant bacterial infections and cancer. These underlying technologies are being picked up by researchers and pharmaceutical companies around the world and are the subject of four patent applications.

Richard has established a stellar career working across a range of global health problems including cancer, stroke, tuberculosis and malaria. He is a Professor of Organic Chemistry and Chemical Biology at The University of Sydney. He is an Australian Research Council Future Fellow and was appointed as a full Professor in 2015 at the age of 34.
Learn more about research funded by the Can Too Foundation at Our Researchers.
---
About Cure Cancer Australia
Since 1967, Cure Cancer Australia has successfully employed the strategy of funding early-career researchers with new approaches to cancer research. Cure Cancer Australia funds ALL cancer types and ALL areas of cancer research, including rare cancers.
Cure Cancer Australia has funded 308 scientists and 471 research projects, 145 of those projects with the support of Can Too, and have seen many of our rising stars take their places at the forefront of medical research in Australia and beyond. Cure Cancer Australia funded researchers have been part of significant advances in cancer research, and have since attracted an average of thirty times new research funding than their initial Cure Cancer Australia grant(s).
Cure Cancer Australia's expertise lies in recognising and backing the most promising research projects. We back the innovators, the most brilliant brains, the ones most likely to advance the fight against cancer. Year after year, we can see that the researchers we selected to fund successfully attract further funding.
Learn more at www.curecancer.com.au