Research we've funded
The Can Too Foundation raises funds for cancer research through our partnerships with major beneficiary Cure Cancer Australia Foundation, and our collaboration partner Cancer Council NSW.
Since 2005, we have funded over 145 individual cancer research grants through Cure Cancer Australia, and two major research projects through Cancer Council NSW.
Cure Cancer Australia
Cure Cancer Australia is the Can Too Foundation's major beneficiary. Since 2005, Can Too has supported 145 research grants for brilliant early-career researchers.
Cure Cancer Australia identifies, assesses and funds the research they believe has the best possible chance of finding a cure. Most importantly, they fund research for ALL cancer types and ALL areas of cancer research. Many of the researchers they have funded in the past are now leading experts in cancer research; including Professors Roger Reddel, Carolyn Mountford, Martin Tattersall AO, Robyn Ward, Michelle Haber and Andrew Biankin.
That's why Cure Cancer Australia was founded in 1967, and that's why today they're more passionate than ever to play a part in funding a cure for every cancer, for every Australian.
See the list of researchers currently funded below.
For more info, visit www.curecancer.com.au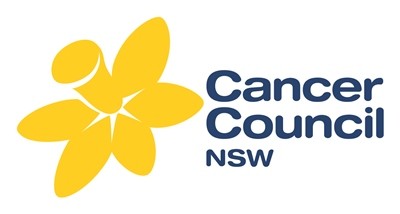 Cancer Council NSW
Cancer Council NSW funds more than a dozen new research grants every year. Thanks to their funded research into cancer prevention, treatment and management, more than 61,000 cancer deaths were averted between 1987 and 2007.
The research Cancer Council NSW support covers everything from the causes of cancer to new cancer treatments, and is funded through a rigorous process that makes sure they fund excellent work.
Together we are developing and delivering new fundraising programs in the health and fitness space that engage members of the community to take part in fitness events to encourage a healthy lifestyle while raising funds for cancer research. Our programs aim at encouraging people to take up or maintain exercise as part of a healthy lifestyle to reduce their chances of being diagnosed with cancer.
To read more on our partnership with Cancer Council NSW, click here or visit www.cancercouncil.com.au
2017 cancer research grants
| Name | Research Area | Lay title | Funded With | Profile |
| --- | --- | --- | --- | --- |
| Prof Neil Watkins | Osteosarcoma | Exploiting a genetic pathway to treat bone sarcomas | Cancer Council NSW | |
| Dr Phoebe Phillips | Pancreatic Cancer | Targeting proteins to improve the efficacy of pancreatic cancer treatment | Cancer Council NSW | |
| Dr Camille Guillery | Blood Cancer | Using the immune system to recognise, attack and kill cancers of the blood | Cure Cancer Australia | |
| Dr Gillian Gould | Smoking Prevention | Working to chaning smoking behaviour in aboriginal women | Cure Cancer Australia | |
| Dr Natalia Castano-Rodriguez | Stomach Cancer | Cell destruction processes in stomach cancer | Cure Cancer Australia | |
| Dr Rochelle D'Souza | Brain Cancer | Understanding tumour behaviours in adult brain cancer | Cure Cancer Australia | |
| Dr Susan Woods | Cancer Genetics & Biology | Do Gremlin1 expressing fibroblasts drive tumourigenesis | Cure Cancer Australia | |
| Dr Jyotsna Batra | Prostate Cancer | Biomarkers for prostate cancer | Cure Cancer Australia | |
| Dr Zaklina Kovacevic | | Molecular functions of the Iron Regulated Metastasis Suppressor, NDRG1 and its potential as a Molecular Target | Cure Cancer Australia | |
| Dr Fernando de Souza Fonseca Guimaraes | Melanoma | Immunotherapy for melanoma | Cure Cancer Australia | |
| Dr Sumit Sahni | Pancreatic Cancer | Therapies for pancreatic cancer | Cure Cancer Australia | |
| Dr Yuan Cao | Breast Cancer | Immunotherapy for breast cancer treatment | Cure Cancer Australia | |
| Dr George Sharbeen | Pancreatic Cancer | Developing treatments for pancreatic cancer | Cure Cancer Australia | |
| Dr Clare Slaney | Immunotherapy | Targeting the tumour microenvironment to enhance immunotherapy against cancer | Cure Cancer Australia | |
2016 cancer research grants
Name

Research Area

Lay title

Funded With

Profile

Prof Neil Watkins
Osteosarcoma
Exploiting a genetic pathway to treat bone sarcomas
Cancer Council NSW
View

Dr Phoebe Phillips

Pancreatic Cancer

Targeting proteins to improve the efficacy of pancreatic cancer treatment

Cancer Council NSW

Dr Dominik Beck

Leukaemia

The role of long-non coding RNAs in Acute Myeloid Leukaemia

Cure Cancer Australia

Dr Laura Bray

Prostate Cancer

Dissecting the molecular and cellular mechanisms of angiogenesis and bone metastasis in a bioengineered microenvironment model of prostate cancer

Cure Cancer Australia

Dr Clare Slaney

Immunotherapy

Targeting the tumour microenvironment to enhance immunotherapy against cancer

Cure Cancer Australia

Dr Shweta Tikoo

Breast cancer

Targeting breast cancer metastasis: Delineating the role of "Perivascular Macrophages" in tumour cell metastasis

Cure Cancer Australia

Dr Susan Woods

Cancer Genetics & Biology

Do Gremlin1 expressing fibroblasts drive tumourigenesis?

Cure Cancer Australia

Dr Jyotsna Batra

Prostate cancer

Identifying the role of a novel gene in prostate cancer which may lead
to possible therapeutic targeting

Cure Cancer Australia

Dr Zaklina Kovacevic

Prostate Cancer

Targeting a protein involved in the spread and progression of prostate cancer as a possible treatment

Cure Cancer Australia

Dr Stephen Matarallo

Lymphoma

Developing an antibody vaccine to fight lymphoma

Cure Cancer Australia
View

Dr Bree Foley

Immunotherapy

Harnessing the immune system as a mode to treat cancer

Cure Cancer Australia

Dr Sophie Broughton

Cancer Genetics & Biology

Discovering the molecular basis of IL-3 receptor signalling

Cure Cancer Australia
2015 cancer research grants
Name

Research Area

Lay title

Co-funded by

Profile

Dr Bree Foley

Basic Science - Immunotherapy

Harnessing the immune system as a mode to treat cancer

Dr Fernando Guimaraes

Breast Cancer

Targeting specific factors produced by breast cancer tumours that control breast cancer spreading

Dr Jyotsna Batra

Prostate Cancer

Identifying the role of a novel gene in prostate cancer which may lead
to possible therapeutic targeting

Dr Stephen Mattarollo

Lymphoma

Developing an antibody vaccine to fight lymphoma

Dr Zaklina Kovacevic

Prostate Cancer

Targeting a protein involved in the spread and progression of prostate cancer as a possible treatment

Dr Hui K. Gan

Basic Science

Examining whether antibodies against surface cellular receptors have biological and anti-cancer effects

Dr Jason Wong

Acute Myeloid Leukaemia

Exploring genetic mutations in acute myeloid leukaemia (AML)

Dr Jill Larsen

Lung Cancer

Identification of lung tumour specific changes that can be exploited as potential targets for drug development

Dr Kevin Knower

Breast Cancer

Investigating novel therapeutic targets and their function in breast cancer connective tissue

Dr Michael Doran

Bone Marrow – Stem Cell

Advancing the technology to grow bone marrow stem cells outside of the body in order to treat bone cancers

Dr Patsy Soon

Breast Cancer

Studying the role of molecules produced by cancer supporting cells in triple negative breast cancers

Dr Phillippa Taberlay

Tumour

Testing novel cancer therapies and the influence of genes for early intervention in prostate cancer
2014 cancer research grants
| Name | Research Area | Lay title | Co-funded by | Profile |
| --- | --- | --- | --- | --- |
| Dr Khatira Anwari | Basic Science | Targeting specific proteins in order to kill cancer cells | | |
| Dr Jyotsna Batra | Prostate Cancer | Investigating prostate cancer genetic variants and their potential to act as biomarkers | | |
| Dr Paul Beavis | Breast Cancer | Investigating the role and effectiveness of the immune system modifiers in the treatment of breast cancer | National Breast Cancer Foundation | |
| Dr Maté Biro | Tumour | Identifying the underlying mechanisms that drive the invasive migration of cancer cells | | |
| Dr Michael Doran | Bone Marrow – Stem Cell | Advancing the technology to grow bone marrow stem cells outside of the body in order to treat bone cancers | | |
| Dr Hui Gan | Basic Science | Examining whether antibodies against surface cellular receptors have biological and anti-cancer effects | | |
| Dr Jessica Holien | Leukaemia | Designing novel therapeutic agents that target specific blood cancer cell proteins using molecular modelling | Leukaemia Foundation | |
| Dr Ana Janic | Tumour | Studying the tumour suppression gene in order to understand more about how it protects from cancer | | |
| Dr Kevin Knower | Breast Cancer | Investigating novel therapeutic targets and their function in breast cancer connective tissue | | |
| Dr Christine Napier | Basic Science | Exploiting mutations in a gene that protects cancer cells against specific stresses for therapeutic outcomes | | |
| Dr Patsy Soon | Tumour | Testing novel cancer therapies and the influence of genes for early intervention in prostate cancer | | |
| Dr Jason Wong | Acute Myeloid Leukaemia | Exploring genetic mutations in acute myeloid leukaemia (AML) | | |
| Dr Nikola Bowden | Melanoma | Working towards personalised melanoma diagnosis and treatment programs | | |
| Dr Laurent Pangon | Colorectal | Identify the mechanism by which MCC protein represses the major colorectal cancer pathway and discover new ways to target colorectal carcinogenesis | | |
| Dr Richard Payne | Immunotherapy | Develop immunotherapeutic vaccine for a range of epithelial cancers including breast, colon, pancreas, prostate & rectum | | |
| Dr Antonia Pritchard | Immunotherapy | Identification of tumour specific protein changes that can be used for cancer vaccines | | |
| Dr Yu Zheng | Bone / Breast / Prostate | Investigating mechanisms of bone metastases in breast and prostate cancer | | |
2013 cancer research grants
| Name | Research Area | Lay title | Co-funded by | Profile |
| --- | --- | --- | --- | --- |
| Dr Nikola Bowden | Melanoma | Working towards personalised melanoma diagnosis and treatment programs | | |
| Dr Liesel Fitzgerald | Prostate Cancer | Investigating novel biomarkers to distinguish degree of clinical prostate cancer risk | Prostate Cancer Foundation of Australia | |
| Dr Smitha Georgy | Oesophageal | Understanding triggers for potential tumour suppressors to improve osephageal cancer control | | |
| Dr Aparna Jayachandran | Melanoma | Investigating invasion & resistance mechanisms which may offer new strategies to prevent melanoma progression | | |
| Dr Kenneth Micklethwaite | Leukaemia / Lymphoma | Developing "off the shelf" tumour killing immune cells for leukaemia & lymphoma from normal donors | | |
| Dr Lisa Mielke | Colorectal | Understand tumour triggers & investigate interventions to prevent tumour formation & improve treatments of colon cancer | | |
| Dr Donia Moujalled | Molecular Biology | Understanding how a protein that causes cell death functions & assess its use as a novel therapeutic strategy in cancer | | |
| Dr Patricia Nunez da Costa | Colorectal / Liver | Investigating liver regeneration & cancer progression to improve colorectal cancer patient outcome & survival after liver resection | | |
| Dr Laurent Pangon | Colorectal | Identify the mechanism by which MCC protein represses the major colorectal cancer pathway and discover new ways to target colorectal carcinogenesis | | |
| Dr Kara Perrow | Breast Cancer | Develop & test novel targeted anti-cancer drugs that selectively 'seek out & destroy' breast cancer cells that possess certain markers of malignancy | | |
| Dr Antonia Pritchard | Immunotherapy | Identification of tumour specific protein changes that can be used for cancer vaccines | | |
| Dr Fatima Valdes-Mora | Breast Cancer | Understanding the basis of anti-hormone therapy resistance & development of combined therapies through epigenetic drugs | National Breast Cancer Foundation | |
| Dr Jason Waithman | Skin Cancer | Investigating immune response to melanoma | | |
| Dr Adrian Wiegmans | Breast Cancer | Understanding metastatic progression of aggressive breast cancer | | |
| Dr Yu Zheng | Bone / Breast / Prostate | Investigating mechanisms of bone metastases in breast and prostate cancer | | |
| Dr Emma Baker | Bone Cancer | Investigating epigenetic signatures of bone cancer | | |
| Dr Rose Boutros | Basic Science | Investigating cell duplication processes and their effects on cancer | | |
| Dr Viive Howell | Melanoma | Investigating new targets for the treatment of malignant melanoma | | |
| Dr Carolyn McNees | Basic science | Investigating the role of DNA & proteins in cancer | | |
| Dr Paul Neilsen | Sarcoma | Investigating a new approach to treatment of bone and soft tissue cancers (sarcoma) | | |
| Dr Phoebe Phillips | Pancreatic Cancer | Investigating cell survival in pancreatic cancer | | |
| Dr Christopher Scarlett | Pancreatic Cancer | Investigating new therapy for pancreatic cancer | | |
| Dr Daniel Speidel | Chemotherapy | Better understand the success and side effects of radiation and chemotherapy | | |
2012 cancer research grants
| Name | Research Area | Lay title | Co-funded by | Profile |
| --- | --- | --- | --- | --- |
| Dr Rose Boutros | Basic Science | Protein modifications in cell duplication processes and their effects on cancer | | |
| Dr Megan Bywater | Leukaemia | Clinical trial of therapy for Leukaemia and lymphoma | Leukaemia Foundation Australia | |
| Dr Hamish Campbell | Basic Science | Investigating mechanisms which may prevent lymphoma and other tumours | | |
| Dr Vivien Chen | Not tumour stream specific | Investigating ways of reducing the tendency for blood clots to occur in cancer patients | | |
| Dr Jacqueline Donoghue | Brain Cancer | Novel agents that target proteins present in brain cancer | | |
| Dr Jason Dowling | Prostate Cancer | Reduce treatment side effects in prostate cancer by using MRI scans | Prostate Cancer Foundation Australia | |
| Dr David Gallego-Ortega | Breast Cancer | Investigating anti-estrogen therapy resistance in breast cancer | National Breast Cancer Foundation | |
| Dr Viive Howell | Melanoma | A random mutagenesis strategy for identification of new targets for the treatment of malignant melanoma | | |
| Dr Andy Hsu | Basic Science | Investigating immune cells in myeloma and bone marrow malignancy | | |
| Dr Justin Lees | Glioblastoma | Inhibition of glioblastoma invasion by novel dynamin ring stabilisers | | |
| Dr Carolyn McNees | Basic Science | Investigating the role of DNA & proteins in cancer | | |
| Dr Akira Nguyen | Breast Cancer | Investigating potential therapeutic targets against metastatic breast cancer | | |
| Dr Helen Pearson | Prostate Cancer | A novel route for therapeutic intervention in prostate cancer | | |
| Dr Phoebe Phillips | Pancreatic Cancer | Investigating cell survival in pancreatic cancer | | |
| Dr Rachael Rutkowski | Ovarian Cancer | Clinical trials design and drug therapies in ovarian cancer | | |
| Dr Christopher Scarlett | Pancreatic (upper GI cancer) | Investigating new therapy for pancreatic cancer | | |
| Dr Clare Yan Slaney | Breast Cancer | Blocking breast cancer immune responses in breast cancer and relationship to metastasis to bone | National Breast Cancer Foundation | |
| Dr Daniel Speidel | Chemotherapy | Better understand the success and side effects of radiation and chemotherapy | | |
| Dr Randy Suryadinata | Basic science | The role of gene protein products in tumour cell growth and suppression | | |
| Dr Jason Waithman | Skin (melanoma) | Investigating immune response to melanoma | | |
2011 cancer research grants
| Name | Research Area | Lay title | Co-funded by | Profile |
| --- | --- | --- | --- | --- |
| Dr Katie Ashton | Melanoma | A genetic investigation of mutyh in melanoma development | | |
| Dr Jeremy David Henson | Lung Cancer | Alternatice lengthening of telomeres in lung cancer & patient outcome/diagnosis | | |
| Dr Liz Caldon | Breast Cancer | DNA damage checkpoints in cancer | National Breast Cancer Foundation | |
| Dr Heidi Hilton | Early malignant transformation | Early malignant transformation | | |
| Dr Steven Lane | Leukaemia | Treatment of blood diseases | Leukaemia Foundation of Australia | |
| Dr Caroline Ford | Ovarian Cancer | Targeting a new epigenetic therapy for ovarian cancer | | |
| Dr Luc Furic | Prostate Cancer | Targeting treatments for Prostate Cancer | Prostate Cancer Foundation Australia | |
| Dr Loretta Lau | Neuroblastoma | Telomere maintenance in neuroblastoma | | |
| Dr Xue Qin Yu | Prostate Cancer | Stage of care prevalence for Prostate Cancer | Prostate Cancer Australia Foundation | |
| Dr Jennifer Stone | Breast Cancer | Understanding mammographic density as a predictor of breast cancer risk | National Breast Cancer Foundation | |
| Dr Xiaomeng Zhang | Breast Cancer | Hippo tumour suppressor pathway in breast cancer | National Breast Cancer Foundation | |
| Dr David Zielger | Malignant gliomas | Anti-apoptotic signalling pathways in malignant gliomas | | |
2010 cancer research grants
| Name | Research Area | Lay title | Co-funded by | Profile |
| --- | --- | --- | --- | --- |
| Dr Fares Al-Ejeh | Lung Carcinoma | Cancer treatment through "Target Creation Strategy". Combining chemotherapy with the tumour-targeted delivery of internal radiotherapy | | |
| Dr Daniel Andrews | Regulate tumour | Lymphocyte receptors that regulate tumour development and therapy | | |
| Dr Gough Au | Control of malignant glioma | Using viruses to kill cancer cells | | |
| Dr Kerrilyn Diener | Development of microfluidic chips | Development of microfluidic chips to isolate peripheral blood cell populations in pancreatic cancer | | |
| Dr Nicole Haynes | Antibody-based immunotherapeutics | Engineering antibodies to kill cancer | | |
| Dr Christine Napier | ALT Telomere maintenance mechanism | Seeking to stop unlimited cell proliferation | | |
| Dr Hilda Pickett | Telomere trimming | Unlocking cancer cells' secrets by studying telomeres (the protective structures at the ends of chromosomes) | | |
| Dr Patsy Soon | Breast Cancer | Stopping breast cancer in its tracks | | |
| Dr Shusuke Toden | Colorectal cancer | Can fish oil protect against bowel cancer? | | |
| Dr Guy Tsafnat | Breakdowns in genes happen and why genes switch off | Finding out why breakdowns in genes happen and why genes switch off | | |
2009 cancer research grants
| Name | Research Area | Lay title | Co-funded by | Profile |
| --- | --- | --- | --- | --- |
| Dr Eleanor Ager | Bowel and liver cancer | The spread of cancer (metastasis) to the liver is the leading cause of death in patients with bowel cancer. This study will establish the role of RAS in the normal liver and in tumours and the mechanisms by which RAS blockade inhibits the growth and spread of tumours | | |
| Dr Amber Alsop | Chronic Lymphocytic Leukaemia | Chronic Lymphocytic leukaemia (CLL) is the most common form of leukaemia in adults in the Western World. Many patients develop resistance to current chemotherapies. The development of new therapies for these patients is hampered by the limited platforms for pre-clinical testing of new drugs or therapy regimens. Amber's project proposes overcoming this by establishing a new model of CLL for the testing of therapies, thereby hastening the introduction of new therapies to the clinic | | |
| Dr Vanessa Bonazzi | Melanoma | There are no truly effective therapies for secondary melanoma and current treatment regimens generally rely on non-selective cytotoxic drugs. Through this project we will identify several new genes involved in the development and progression of melanocytic tumours. This will shed to the light on some of the mechanisms behind the development of melanoma and point to potential molecular targets for future design of therapies to reduce melanoma | | |
| Dr Ivan Ivetac | Breast and ovarian cancer | PIK3CA (a signalling enzyme) mutations are frequently found in a number of common tumours including breast, ovarian and colorectal cancers. Ivan's team will use a new model created in their laboratory to understand the role of PIK3CA mutations in cancer development and design specific anti-cancer agents for this pathway | | |
| Dr Jordane Malaterre | Protecting children's brains against side-effects of radiotherapy | Up to 40% of treated young cancer patients suffer long term cognitive loss that manifests as lowered intelligence quotients, reduced learning and memory performance. Our objectives are: i) understand the biological processes of irradiation induced damage to the young brain and ii) evaluate therapeutic interventions in a brain focused irradiation model that help in reducing long-term radiation side-effects that will translate in children following radiotherapy | | |
| Dr Phoebe Phillips | Pancreatic Cancer | This project studies the cells involved in the local tissue reaction around pancreatic cancer. These cells may determine the progression of cancer. Modulation of their behaviours may limit pancreatic cancer growth, thereby improving clinical outcome | | |
| Dr Ulla Simanainen | Prostate Cancer | Glucocorticoid hormones act via glucocorticoid receptor (GR) and typically stop dividing cells from multiplying, and may directly restrict the growth of prostate including prostate cancer. Our research is looking at the role of reduced GR in early stage prostate cancer which may lead to the multiplication of prostate cells. This may create more options in treating advanced prostate cancer | | |
2008 cancer research grants
| Name | Research Area | Lay title | Co-funded by | Profile |
| --- | --- | --- | --- | --- |
| Professor Maurice Eisenbruch | Breast Cancer | Understanding barriers to effective cross-cultural communication about prognosis of metastatic breast and other cancers (Communicating Prognoses) More than a quarter of cancer patients in Australia are from culturally diverse backgrounds, and miscommunications can lead to delayed treatment and poorer prognoses. This study will explore how cultural differences influence communication between doctors, cancer specialists, and patients from Greek, Chinese and Arabic speaking backgrounds. The results will provide information that can be used to train doctors to be more responsive to cultural differences, to better meet the psychosocial needs to cancer patients, and ensure patient participation in decision making. | | |
| Dr Susan Fanayan | Understanding cancer behaviour using proteomic approaches | Significance of MAL2-MUC1 interactions and identification of other novel MAL2 binding partners in cancer by proteomic approaches (Breast Cancer) A major challenge in cancer research is the identification of novel tumour markers, which can improve our ability to accurately diagnose and predict disease and treatment outcomes. This study investigates the MAL2 and MUC1 genes: despite numerous reports of MAL2 overexpression in different cancers, little is known about how increased MAL2 expression may advantage cancer cells. We will investigate the significance of MAL2-MUC1 interactions in cancer, and attempt to identify other novel MAL2 partners to help us understand the significance of MAL2 overexpression in cancer | | |
| Dr Viive Howell | Ovarian Cancer | Ovarian surface epithelial carcinoma modelling mediated by Sleeping Beauty insertional mutagenesis (Ovarian Cancer) Ovarian epithelial cancer (OEC) is the most lethal of the gynaecological cancers. Activation of "Sleeping Beauty", which causes random disruption of additional genes, will induce rapid tumour formation. Tumours will be collected for future research to identify these cancer-causing genes, with the goal of discovering new genes of OEC. This will lead to earlier diagnosis and better understanding of the causes of OEC | | |
| Dr Toby Hulf | Prostate cancer | Epigenetic deregulation of miRNAs in cancer (Prostate Cancer) miRNAs are molecules that regulate gene expression in many biological processes, including growth and differentiation, but the role miRNAs play in cancer is not clearly understood. This project aims to identify and characterise the miRNAs involved in epigenetic mechanisms by analysing the regulation of miRNAs in prostate cancer cells. It is expected that the results will advance our understanding of miRNA biology, and potentially generate novel targets for cancer therapeutics | | |
| Dr Hugh Morgan | Control mechanisms in cancer | The role of active demethylation in maintaining the differentiation status of cells (Understanding Gene Expression) Cancer can be caused by genetic mutations, or "epigenetic" changes that affect gene expression. Some genes become epigenetically silenced during development, while other genes become "un-silenced". Epigenetic changes can allow cells to escape normal controls and lead to cancer. This project tests whether mechanisms in the embryo also occur during normal development, providing a basis for understanding dysregulation of epigenetics in the onset of cancer | | |
| Dr Ron Sluyter | Issues relating to blood clotting | The P2X7 receptor and microparticles in cancer-associated thromboembolism (Understanding Blood Clotting) Blood clotting is a serious and life-threatening complication in people with cancer. Improved knowledge about the processes contributing to cancer related clotting may lead to improved treatments, and increase the quality of life and the life-span of cancer patients. This study aims to identify the causes of clotting in cancer patients by investigating the influence of the P2X7 receptor on tumour derived microparticles | | |
| Dr Wayne Thomas | Brain Tumours | Identifying and inhibiting the mechanisms of MYCN activation in brain tumours (Brain Tumours) Brain cancer is a leading cause of death in children under 10 years of age, and medulloblastoma represents approximately 25% of childhood brain cancers. Our studies will focus on identifying and understanding the mechanism of activation of the oncogene MYCN in medulloblastoma. Understanding the nature of tumour development will lead to the development of novel pharmaceuticals | | |
2007 cancer research grants
Name

Research Area

Lay title

Co-funded by

Profile

Dr Graham Ball

Structural studies of the DNA complexes of new anti-tumour agents to aid better drug design

Many drugs kill tumours by binding to DNA. A new group of DNA-binding drugs is emerging with good experimental antitumour activity that works by preventing cells from expressing their genes. We do not understand the details of the structure of these DNA-drug complexes, nor how they inhibit gene expression. In this work we are proposing to study the 3-dimensional structure of such complexes in solution by NMR spectroscopy (magnetic resonance), so as to aid better drug design in the future.

Dr Megan Fabbro

Regulation of cytokinesis by EPLIN, and actin-binding protein (Understanding Cell Division)

Cell division maintains the stability and integrity of our genome. Genomic instability can lead to cancer. Cytokinesis is the final stage of cell division and is a critical step in protecting genomic integrity. Megan and her team identified EPLIN as a new component of this process and it appears to function in cytokinesis. The aim of this project is to characterise the mechanisms of action of EPLIN in the final stages of cell division.

Dr Kirsten Hammond

The role of UVA in Skin Cancer

Skin cancer is caused by ultraviolet (UV) radiation in sunlight. UV is a potent cancer causing agent because it causes cells to become cancerous while simultaneously preventing the immune system from destroying them. UV light is made up of two spectra: UVA and UVB. This study investigates a new mechanism whereby UVA causes immune suppression. Understanding how this process occurs is critical to preventing it.

Dr Tao Liu

The role of class 111 histone deacetylase SIRT1 in neuroblastoma

Cancer is the second most common cause of childhood death. Neuroblastoma is the most common solid tum

Sign up to our newsletter