Congratulations to 'JK Swims 1K' aka Julia Kostenyuk for winning the final instalment of the Post Your Pics to win competition.
Participants in the Can Too, Sydney Learn to Ocean Swim, program were invited to share the love on Facebook and Instagram about their final chapter in their ocean swim journey - their goal event, the North Bondi Classic on Valentine's Day.
Julia was chosen from an esteemed list of Can Too storytellers who posted an impressive array of striking content about their Can Too journeys in the Learn to Ocean Swim program, including a synchronized swimming dance off between the Victoria Park and Campbelltown Pods, see below and scroll down to view a slideshow selection of competition entries.
Thank you to Julia for sharing her winning entry the Instagram video: 'Made it' after she conquered her first official Can Too ocean swimgoal -the North Bondi Classic, see below right as part of a collage of her posts.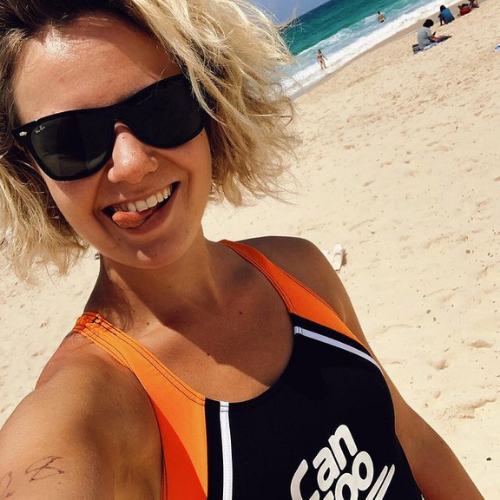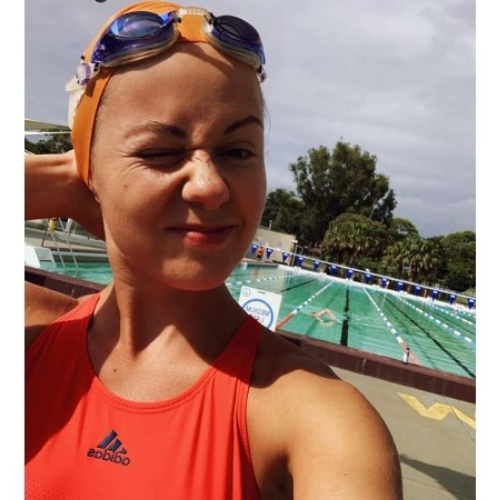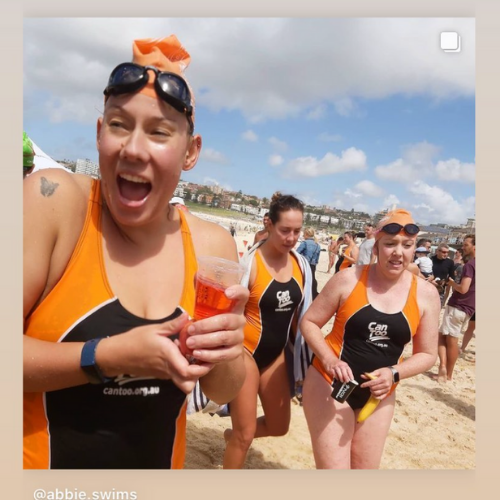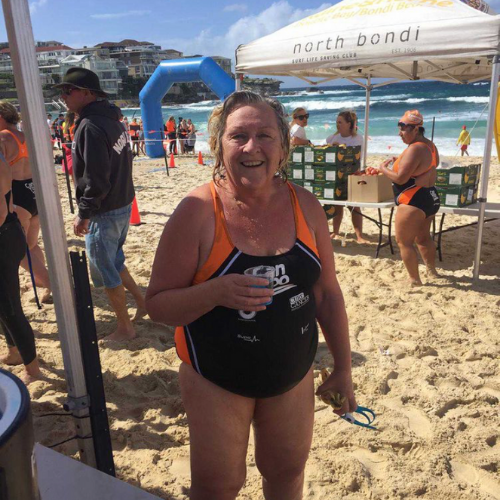 The Russian born Marketing and Project Manager at first felt like a fish out of water at the start of the program as she never learnt to swim as a child and wasn't a sporty kid. However, she showed true grit and determination to face her fears to become an ocean swimmer.
The social media guru posted across Facebook, LinkedIn and Instagram about her Can Too journey including a blog about the 10 lessons she learnt from swimming in a year of unexpectedly doing things for the first time or what she labelled a year of "FFTs" ("F***** First Times"). See an extract of her post below:
"To put it simply, I never was a sporty child. In fact, my mum used to lovingly call me a "potato sack" for my lack of coordination. But once I discovered the joy of sweat, I couldn't stop. And it's not for the waves of endorphins or the toned muscles (although I have no issues with those bonuses!) but mostly for the philosophy that comes once you see past the physical part.

When four months ago I got made redundant, I've decided to take on some activities that would add value to my life. Without a doubt, one of those activities was sports-related. I'm not gonna go into details on why I picked swimming (you can read about that in one of my older blog posts) but rather would like to focus on the lessons I learned from it.

Feel free to interpret them for yourself in a way that is appropriate for your circumstances.

#1: If you want to swim further - relax. If you want to swim faster - slow down. The smallest adjustments make the biggest difference.

#2: When you see the wave coming at you, dive in as early and as deep as possible - it's actually very quiet at the bottom. If the swell is particularly strong - grab the sand at the bottom and hold on to it.

#3: It's crucial to have both bad and good cops as your coaches. The first ones will fire up your ego, the second will give you confidence and comfort to keep going. Read more in her fundraising page's blog.
Julia received $100 off her next Can Too Program registration.
See her video interview below: Julia shares the Can Too love at the North Bondi Classic after she achieved her goal swim.
Special mentions
Thank you to Sharni McDermott for her heartfelt and inspiring series of Instagram stories about the ups and downs of her Can Too journey with fitness and fundraising. See her highlighted stories titled '1km swim' via her Instagram profile.
Sharni started the story series to keep herself accountable and share her progress. She started with 100 metres in a pool figuring out her stroke and breathing technique, how to stop her goggles flooding and how to keep her left boob in her swimmers. After four months of training, being able to swim continuously out in the ocean with currents and waves, she achieved her goal on race day to complete the 1km swim in under 30 minutes.
Special mention also to Tim Wright for sharing his achievements and supporting his friend and Can Too buddy Helen.
"The best part about my Can Too journey is sharing it with my amazing friend Helen. Helen has never really swum in the ocean and I'm so proud of her."
Nikki Gray from the Port Macquarie pod also deserves a special mention for sharing the Can Too love.
"My #CanToo 1km Ocean swim Challenge formally wraps up this weekend and it's honestly been a game changer. I'm practically a mermaid now! A very slow sea-swimming mermaid raising money for cancer research!

10 things I have learnt over the past 4 months:

Good ideas come from conversations over a glass of wine with enthusiastic friends (I knew this already, but always good to have a reminder).

If you sign up to swim 1km in the ocean, everyone will warn you about sharks, but you're more worried about breathing and waves, so sharks don't worry you.

5:30am at the swimming pool is too early for conversation, but never too early for your swim group to be happy to see that you made it out of bed to join them. If you want to commit to fitness, you need your cheer squad!

Swimming in the sea is beautiful, challenging, peaceful, salty, awesome, ever changing and always rewarding. Being behind the break feels like another world!
Read more in her insta post and see the preview below.
To join our latest competition where you can win one of three prize packs check out the below clip and the #Icantoochallenge blog.