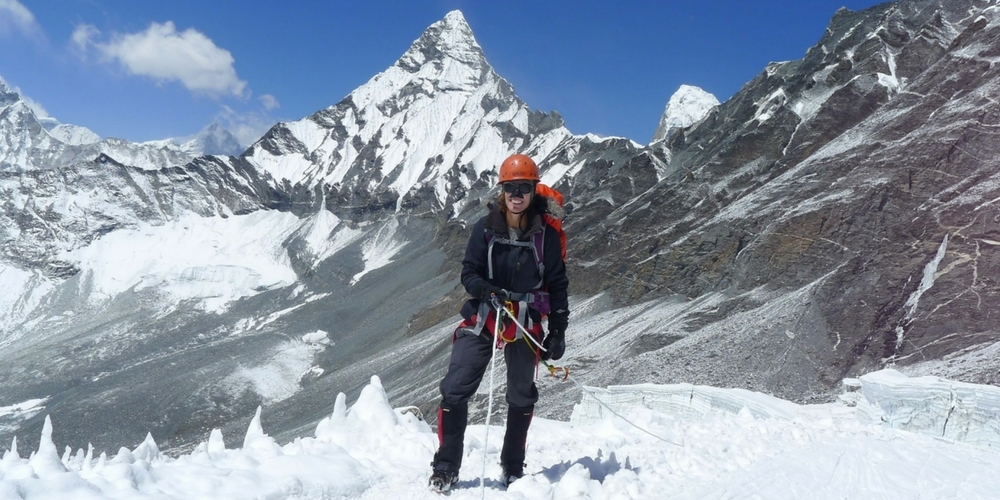 Can Too ambassador Heather Hawkins describes herself as an average mum of two from Coogee in Sydney's eastern suburbs. And yet 2016 for Heather has been anything but ordinary – the kind of year that most of us can only dream of. Heather has faced a year full of challenges that at times seem unimaginable, facing more mountains – literal and figurative – than some fit into an entire lifetime.
Heather's such an inspiring female leader because she's so humble in her accomplishments. Across all of the challenges Heather has faced this year, you get a tangible sense of shared purpose. Heather's pursuit of fulling experiences that teach her more about herself, giving something back to the community, and ultimately sharing the journey with others, is something I think we all seek in ways big and small.
World Marathon Challenge
"I competed the World Marathon Challenge in January as the perfect next step from my last achievement – the North Pole Marathon – while raising funds for cancer research. As an ovarian cancer survivor supporting investment in cancer research through the Can Too Foundation is something that's very important to me."
Heather was part of a close-knit group of 15 competitors that literally ran around the world together. Starting in Antarctica, Heather ran a marathon on each of the seven continents in a single week.
"The most rewarding moment was crossing the finish line of the final marathon here in my home town of Sydney. It was literally the middle of the night on Manly Beach, when all other sensible people were sound asleep, and there we all were – out celebrating friendship and living life to the fullest."
Great Himalaya Trail
Heather was barely back a month before swapping her running shoes for trekking boots to attempt a 1,700km trek across the Himalayas – considered the Roof of the World – with her son and daughter. The Great Himalaya Trail (GHT), often described as a trekking 'holy grail', is the longest, highest and most diverse alpine walking track in the world.
"Trekking the Great Himalaya Trail was an opportunity to share an incredible five month adventure with my family. Experiences like this are so precious. Sharing this kind of challenge with your family is just one of the most wonderful things. This challenge certainly forged the bonds, through all the ups and downs, to make them even stronger."
"It's really simple. Sharing these experiences makes them easier. Some of the toughest days were towards the end of the journey. We'd used up a lot of our physical reserves and they were long days trekking in lunar-like shale landscapes. We got through it by walking with each other, supporting each other and enjoying refueling cups of masala tea!"
Heather's most rewarding moments came after crossing the two highest passes of the Great Himalaya Trail, the Sherpani Col and West Col passes, both over 6,100m above sea level – more than twice the height of Kosciusko. At times she and her companions were trekking together in deep snow, climbing up and abseiling down slippery sheer rock faces wearing harnesses on fixed lines. It was tough going but the views were absolutely amazing.
In 2017 Heather will be returning to Nepal with Can Too supporters to continue raising funds for cancer research. "I'm so excited to be leading the Can Too Everest Challenge 2017 going back to Nepal with 16 inspiring and amazing Can Tooers, including the bucket-list trek to Everest Base Camp. This trek combines my two greatest passions – raising funds for cancer research and getting out there on the amazing trails in the breathtaking Everest region of Nepal."
New York City Marathon
Heather returned to Australia after her five-month trek in August and immediately joined the 67 inspiring individuals who were training with Can Too in Sydney for the New York City Marathon.
"Ever since I started running Marathons, New York has been on my radar. It's such an iconic city and to share it with the Can Too participants was absolutely the icing on the cake!" Heather says. "Getting to know more Can Tooers, running alongside them and seeing them grow in their own marathon journey; it was an incredible privilege."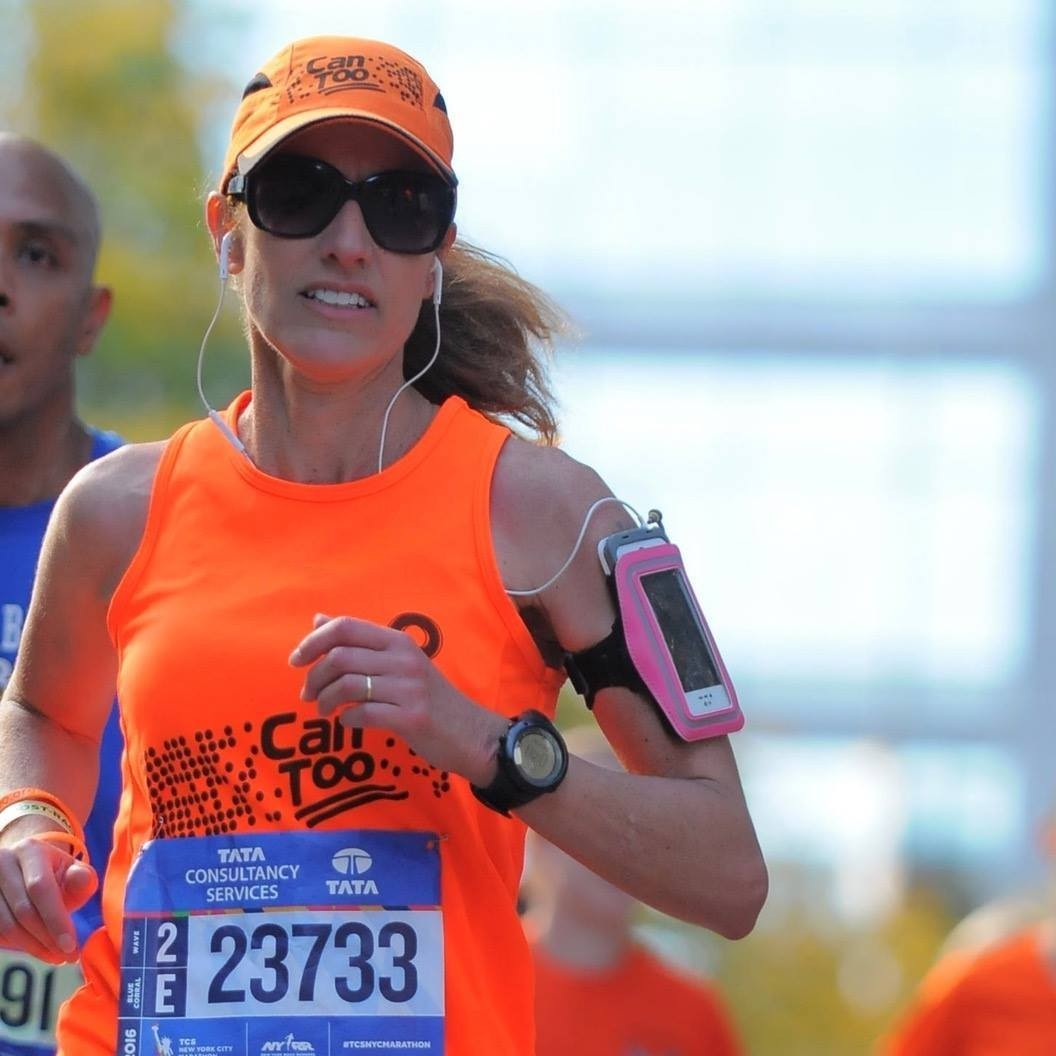 Can Too Everest Challenge 2017
One of the most exciting things to happen this year is that Heather has agreed to take 16 people back to Nepal with her in October 2017 with Huma Charity Challenge to fundraise for Can Too. The expedition is already half-full, including Can Too founder and chair Annie Crawford already signed up.
"This is perfect!" Heather says. "It combines two of my greatest passions – raising funds for cancer research and getting out there on the amazing trails in the breathtaking Everest region of Nepal. I anticipate the most wonderful moments will be reaching Everest Base camp and standing in the exact place where Sir Edmund Hillary and Tenzing Norgay set off to climb the mighty peak. Other highlights will be traversing the Cho La pass and walking next to the tranquil, turquoise waters of Gokyo sacred lake … and to share this with a group of Can Tooers will be really, really special! I'm really looking forward to returning to Nepal and I'm so excited to be able to share this experience with 16 other Can Tooers."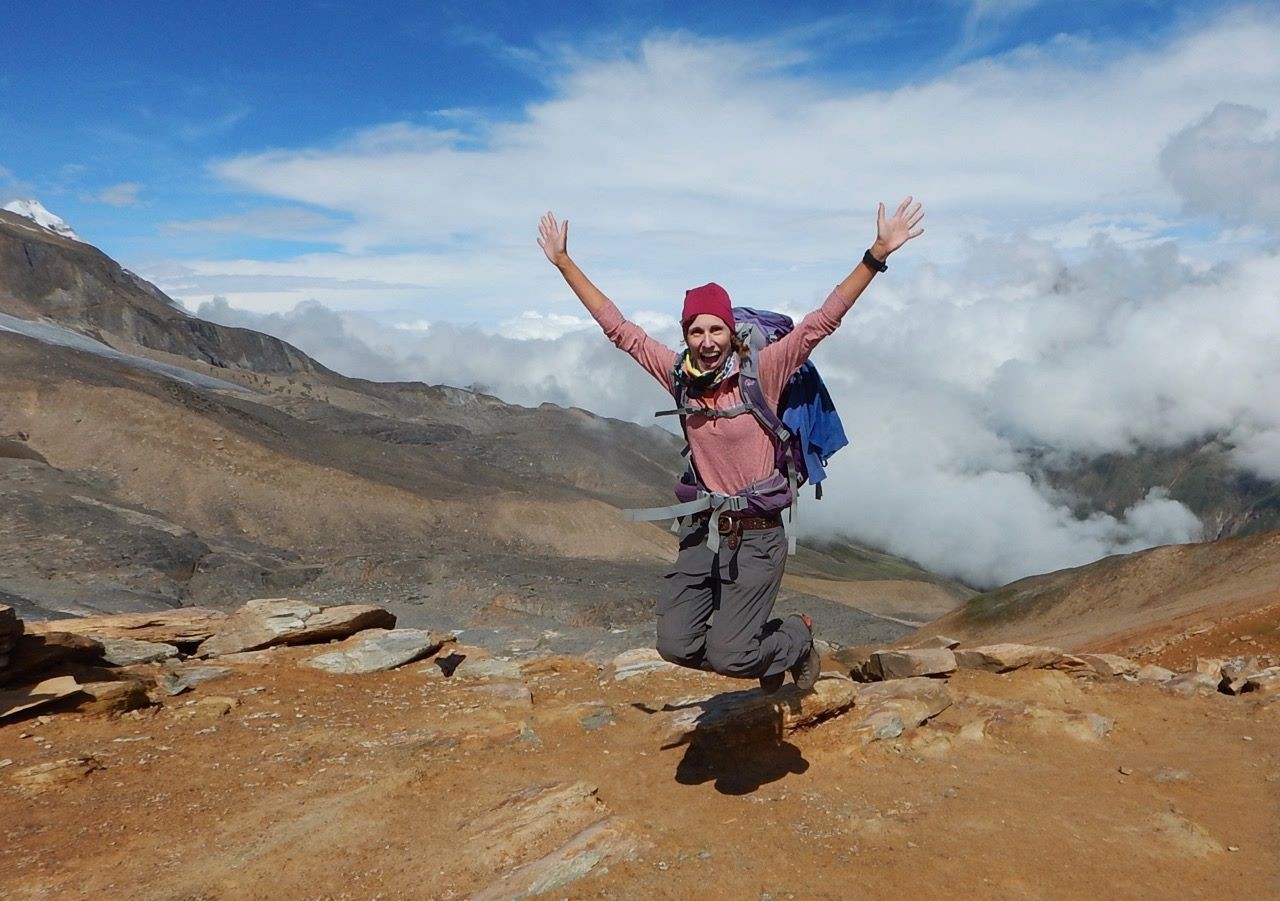 Join Heather Hawkins on the Can Too Everest Trek in 2017!
Challenge Summary
Trip Duration – 23 days
Grade – Moderate to Challenging
Summary – 3 nights hotel + 11 nights private eco campsites + 6 nights eco lodge
Challenge Highlights
Raise vital funds and awareness for Can Too Foundation for cancer research
Join Heather Hawkins trek to Gokyo Lakes over the Cho La Pass and Everest Base Camp
Ample acclimatisation days built in
Sherpa Culture
Time spent in Namche Bazaar
Thyangboche Monastery
Fully supported camping based trek including 3 hearty meals per day prepared by our cooks
Himalayan Mountain flight from Kathmandu to Lukla & return
Sightseeing in Kathmandu – Pashupatinath (a major Hindu shrine) and the giant Buddhist stupa at Boudhanath