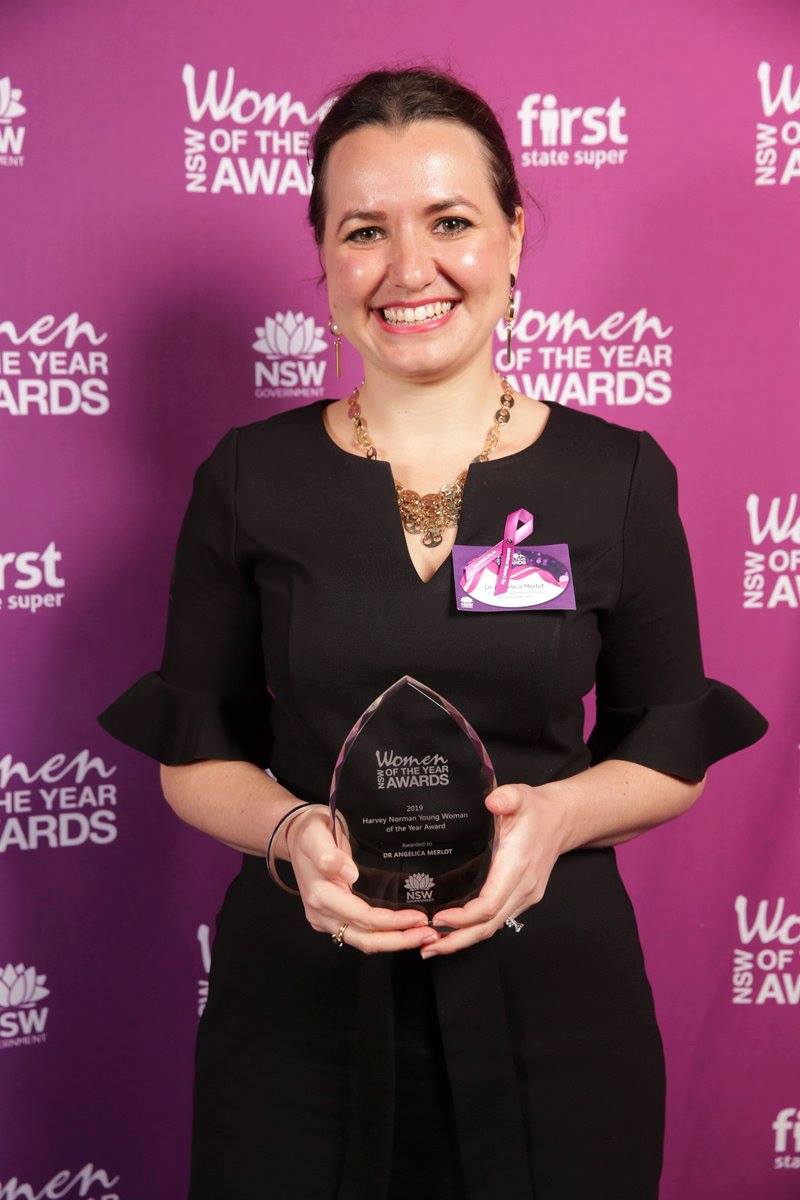 Cancer researcher Dr Angelica Merlot, who received funding from the Can Too Foundation in 2018, wins the Harvey Norman Young Woman of the Year Award.
Her award was announced this morning at the NSW Women of the Year awards presented by Premier Gladys Berejiklian and Minister for Women Tanya Davies at the ceremony in Sydney.
"I would like to congratulate all the incredible women who have deservedly been recognised as winners and finalists. Your achievements are paving the way generations of women to come," Ms Berejiklian said.
This year's WOTY awards program attracted an unprecedented number of nominations and more than 9000 votes.
Can Too Foundation dedicated funds to Dr Merlot's work to create a better future for everyone affected by cancer. Her work has the potential to lead to more effective treatments for cancer patients and improve survival rates.
Dr Merlot has dedicated her career to the deadliest of cancers, pancreatic cancer, known as a 'silent killer' because it is so aggressive. It has an eight per cent and five-year survival rate.
Also knows as 'Wonder Woman' which she was named as by Marie Claire Magazine in a feature last year, for her work in cancer research which involves investigating how the human body works in normal and disease conditions.
"By researching the difference between normal cells and cancer cells, we can develop drugs to treat the disease," she explains.
"Like many Australians, I have lost family members to cancer. It's their stories and struggles that encouraged me to get into cancer research."
Following her Medical Science (Hons I) Degree, she completed a PhD in Medicine at the University of Sydney, focusing on the development of novel drugs to selectively target cancer cells. She now heads the Cancer Targets and Therapeutics research team at the University of NSW.
Angelica develops new targets and medicines that combat drug-resistant cancers and cancer spread, which is responsible for 90 per cent of cancer deaths. Her research has contributed to a Phase I multi-centre clinical trial, treating patients with advanced tumours in Australia. She has 28 publications, received many awards and has presented her work at over 35 conferences around the world.
Angelica is a member of the Gender Equity Working Group at the University of NSW, organising events and implementing initiatives to empower women and promote equity in Medicine.