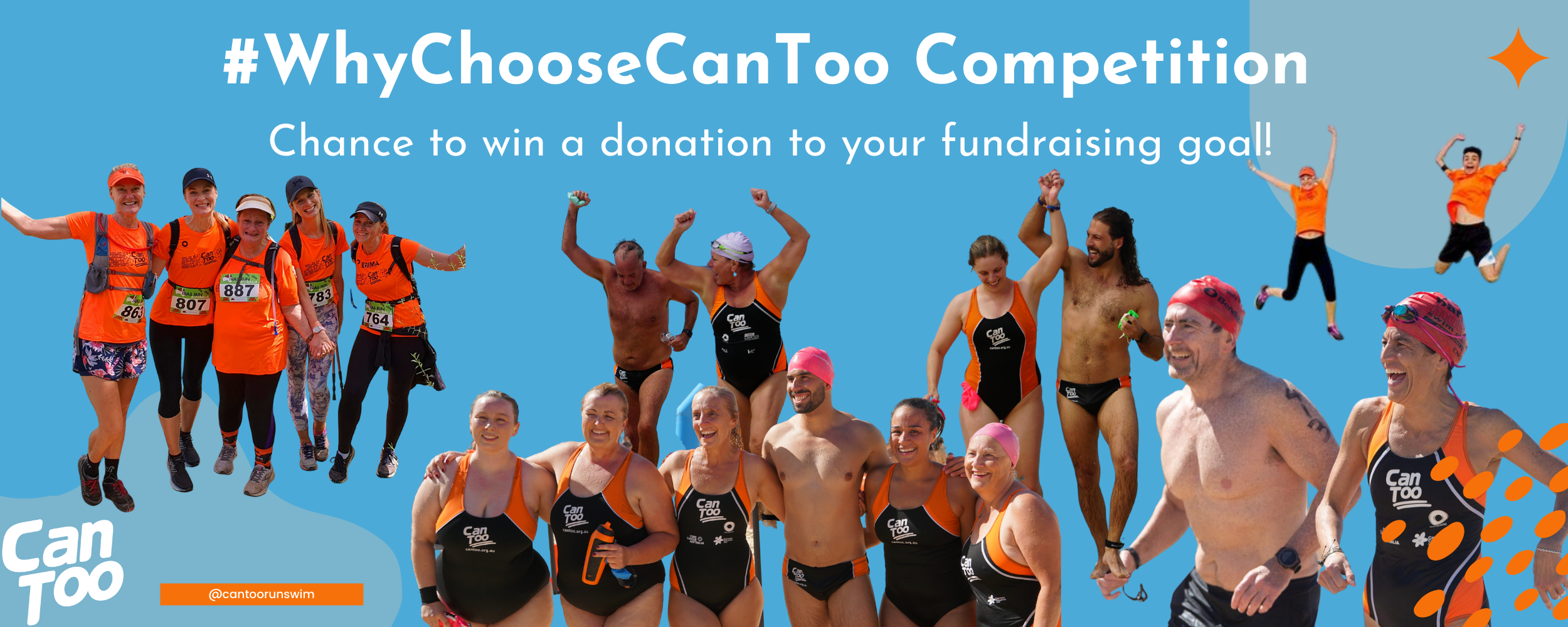 Win one of three donations to your Can Too fundraising page!
Thanks to a donation from Macquarie Group Foundation, Can Too have three donations to give away: $500, $300 and $100.
To win, simply enter our #WhyChooseCanToo competition.
All participants in this years Autumn Ocean Swim and SMH & Noosa Run Programs are eligible to enter.
It's simple to enter:
Explain why someone should choose Can Too Foundation


Hashtag #WhyChooseCanToo


Bonus points for creativity!
Competition ends 8 May 2022. Winners will be advised 10 May 2022.