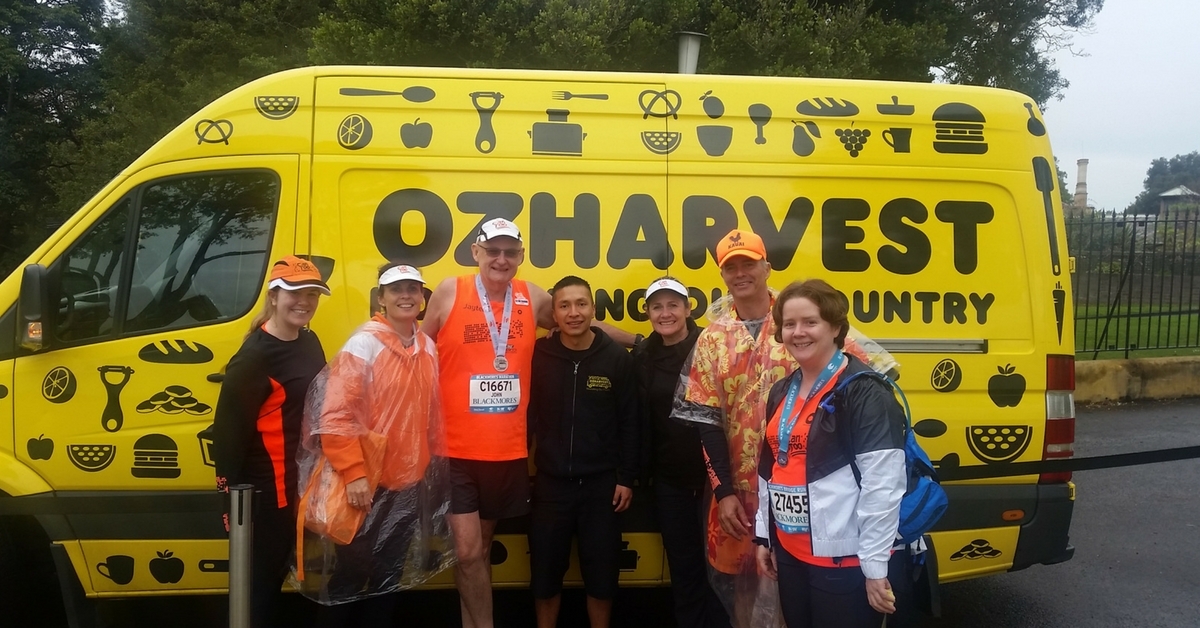 In 2005, Blackmores Sydney Running Festival is the first event Can Too ever trained for. Since then it has grown steadily, and is the biggest single event we participate in as a community. This year we trained 367 runners for the Blackmores Sydney Marathon, Blackmores Half Marathon, and the Blackmores Bridge Run programs.
As headline charity partner for the Sydney Running Festival in 2015 and 2016, we were honoured to be on the Bennelong Lawn overlooking the Sydney landmarks dotted throughout the iconic course, such as the Sydney Harbour Bridge, Circular Quay, and the Sydney Opera House, where the Marathon, Half Marathon and Family Fun Run courses ended.
Every year we have throngs of people enjoying the space on the lawn. After up to twenty weeks of training with Can Too, our participants gather to celebrate their fitness and fundraising journey, with fellow runners, family, and friends. Race day is a celebration of what we're each able to achieve individually, but also what we're able to achieve together: this year fundraising $360,000 – so far – with some still championing the cause post-event to raise above and beyond their minimum fundraising commitment.
Race day this year was unseasonably cold, and the constant drizzle made it hard to enjoy the lawn and the view like we normally do. With over 367 participants who've trained with Can Too through the winter for the Blackmores run distances, our past Can Tooers who still race proudly in orange, and the family, friends and other guests of Can Too, our marquee catered for over 1,000 people on race day at Blackmores Sydney Running Festival.
As celebrations were hampered by the weather, toward the end of race day it was clear that we were faced with leftover food and drink. OzHarvest to the rescue.
It was as simple as a phone call to their 24-hour phone service, and there was a van on-site within two hours. They rescued everything not already opened, to re-distribute it those most in need through their network of community service agencies.
Founded in 2004 by Ronni Kahn, OzHarvest is the only food rescue organisation in Australia collecting surplus food from all types of food providers including fruit and vegetable markets, supermarkets, hotels, wholesalers, farmers, stadiums, corporate events, catering companies, shopping centres, delis, cafes, restaurants, film and TV shoots and boardrooms.
In 2005, Kahn together with pro-bono lawyers lobbied the state governments to amend legislation to allow potential food donors to donate surplus food to charitable organisations.
The Civil Liabilities Amendment Act was passed in NSW in 2005 with ACT, SA and QLD following. This ensured surplus food could be donated to charitable causes without fear of liability.
Thankyou to OzHarvest. Keep up the great work!