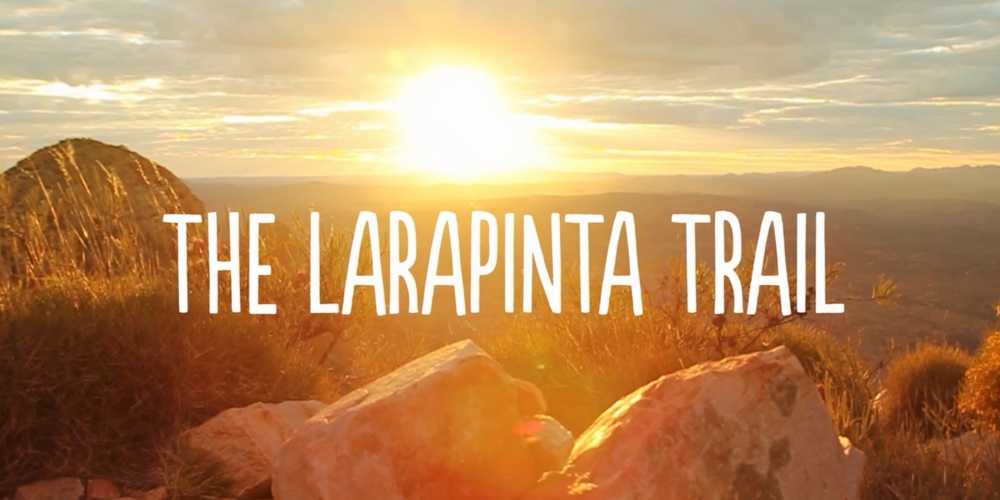 Ditch the phone and hitch up your boots for the Can Too Larapinta Challenge!
The Can Too Foundation has partnered with Huma Charity Challenge to provide participants with experiences outside of our usual run/swim/triathlon programs.
Escape the modern world and experience the real Australian Outback and join a guided trek that takes the hassle out of organising a hiking holiday. Sit back, relax and take in the untouched beauty of the West MacDonnell Ranges as you walk the ridgelines.
You'll spend the trek exploring the many and beautiful gaps, gorges, waterholes and admiring the unique flora and fauna. Guide George says, "It's such a unique way to experience such a diverse landscape and culture that you should give it a go".
What To Expect
You will need to carry just a daypack with your water bottles, jacket, camera and other personal items and at least 3 litres of water each and every day – World Expeditions takes care of the rest. You'll experience the best of the Australian Outback in a fully supported tour. "It's a six-day supported tour with usually three or four guides and they're in semi-permanent camps," says Guide Carly. "Each campsite has safari-style tents, a dining room, kitchen, a fire, and has bathrooms and toilets. It's a really good way to introduce people to the area as well as providing them with the comfort and support for them to enjoy each day."
Exploring the Outback
The Larapinta Challenge is graded moderate. This trek involved 6-8 hours of walking each day over rugged terrain. Like any Can Too goal event, you will need to adequately prepare for conditions. For the 6 day trek, it is recommended preparing with a minimum of 1 hour of aerobic exercise, three to four times a week – including hill walking. "For everyone it's different. It depends on what kind of things you like to challenge yourself with," says guide George. "People say Mt Sonder is the most challenging thing that they do. Having an early start and climbing the mountain for sunrise".
But like most challenges – the reward is worth it.
For guide Carly, it's a section she looks forward to doing during every trek. "I love doing Mt Sonder. You start walking at 3:30 am in the morning and you see the new day come up from the very top." These sentiments are echoed by fellow guide Nicole who agree that it's "definitely the one you want to tick off".
The scenery isn't the only reason to take part in the Larapinta Trek. The West MacDonnell Ranges National Park has a rich indigenous history being the traditional homelands of the Central Arrernte, Western Arrernte and Luritja peoples, who have belonged to the country for up to 40,000 years. The trek abounds with sacred sites, indigenous artworks and archaeological sites. "They've got a good knowledge of aboriginal customs and culture and very good knowledge of bush foods as well", says trekker David.
Leave Your Joggers At Home
Normally a pair of runners would be essential for a Can Too program – but not this time! Lightweight trail runners will be destroyed – but you don't need to buy the most expensive heavy duty hiking shoes! Bring high supported boots with a heavy duty grip as they quartzite rocks are known for shredding even the best shoes.
So, Where Do You Sign Up?
"You have to come and see it for yourself – you can't google image this!', says Guide Carly.
We've partnered again with our friends at Huma Charity Challenge who are organising the Can Too Larapinta Challenge. Registrations are filling fast. Join Can Too for the quintessential Australian Hike the will stay with you long after you've left the Outback. Register here.
The Larapinta Challenge is from 21 May to 6 June.
Get Professionally Coached Today!
We offer professionally coached training programs using qualified and experienced coaches. Can Too train all levels, from beginners to those more experienced, in structured training programs tailored to specific physical challenges such as run, ocean swim, triathlon or choral singing events.
Programs range from entry level distances such as 7km, 10km and 14km run programs and 1km ocean swims, to intermediate programs like sprint triathlons and half marathons, through to advanced programs such as marathons and trail runs.
Not sure which one is right for you? Have a look at all the Can Too programs we're holding in the upcoming year and secure your place today!