Our gift to the Can Too Community - a free four week program accessible online for you, your family and friends.

This program is easy to follow. If you can walk, you CAN do this! All you need is a pair of runners and your watch or phone. Our Head Coach Penny Nolton will guide you on your way to a goal of running or (or brisk walking) 4km comfortably, without stopping and with a smile on your face!

The 3 walk/ run sessions per week are complemented by strength, cardio, and mindfulness exercises along with nutrition tips. We'd love you to do the walks/ runs outdoors in the fresh air if you are able to! Watch the video clip and let's get you started on your Virtual Can Too program and remember to follow the new Facebook group Can Too Virtual.
Through Facebook Virtual Head Coach Penny will be sharing videos including guest appearances from Can Too Staff and Coaches.
Please click here to receive the free program.
And you can join the FB group Can Too Virtual.
See Head Coach Penny's introduction to the program via video below.
To get started see Penny's warm up video below.
The training must go on(line)
See the below ways we can keep training together online
You can share your activities with the rest of the Can Too community by posting:
You can use the Strava phone app on its own or with a GPS watch to record your workouts. Let's encourage each other to stay active. If you are using a GPS watch, Strava can record your static and indoor workouts and you can add pics/comments about your routines.
For a sneak peak see some of the exciting content read on.
Strength exercises you can do at home
Workout # 1
5-10 min aerobic exercise
Push ups to fatigue
Bridge 1min
Bridge with left leg up 2 x 15 sec
Bridge with right leg up 2 x 15 sec
Plank on elbows 2 x 45 sec (see pic on right)
Stretch/foam roller
Check our our free program for more.
Mindfulness and meditation resources
Healthy workouts for our brain are just as important as our physical training. As part of our new virtual training program, we are advocating at least ten minutes of mindfulness practice every day.
If you are new to meditation, there are heaps of free and paid apps out there that you can use to get started. Find some more free meditation apps here.
You can try Headspace for free for 2 weeks, to learn the life-changing skills of meditation and mindfulness and get a new meditation delivered straight to your phone every day.
Smiling Mind is a free App developed by psychologists and educators to help bring balance to your life.
Buddify app has guided meditations for Walking, Stress & Difficult Emotions, Work Break, Going to Sleep, Waking Up and many other different categories.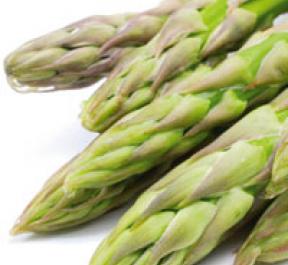 Nutrition
Planning for one shop per week? Check out these easy guides to planning for and prepping healthy meals for the week ahead:
Healthy Food Guide - Looking at a busy week? Stay on track with our meal-prep plan for your Sunday afternoon. Here's your blueprint for five time-saving dinners that taste great and tick all the health boxes!
JamieOliver.com - Line up seven super-tasty meals with our week-long veggie meal planner.
Free Video Conferencing Providers
We're enjoying our remote catch ups at the Can Too office, see image below. Check out some of the ways you can keep connected with your Can Too buddies.
We hope you enjoy the program for any questions or feedback please reach out to us on: info@cantoo.org.au
Please find the Can Too 4-week program's Terms and Conditions here.