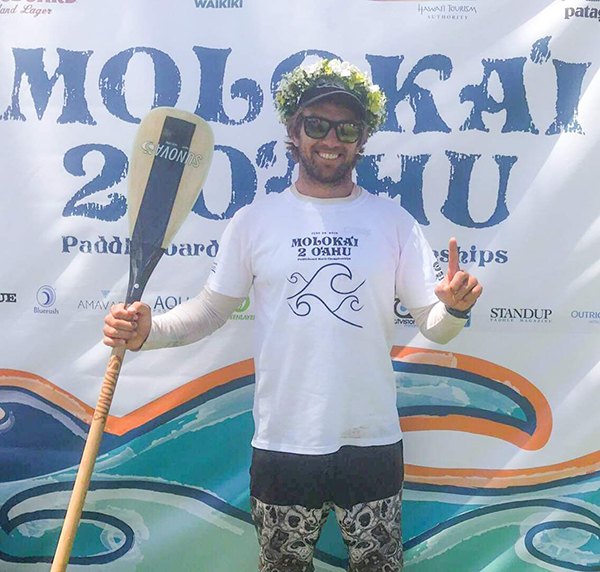 Congratulations to Can Too Beyond participant James Casey for winning the SUP Solo Molokai 2 Oahu Paddleboard World Championships in a time of 4:03:20, the second fastest across the Kaiwi Channel on a SUP, this morning Sydney time.
"I can't believe I've won this race, it's been a goal of mine to win M2O for over six years. Now to do it in honour of my dad, who originally inspired me to do the race, I'm absolutely over the moon," said James.
We'd like to send a big thank you to James who took on the race as a Can Too Beyond program and has raised $16,192 for the Can Too Foundation to fund Australian cancer research and prevention.
He is raising money in honour of his dad who is fighting brain cancer, (they are pictured together below).
"Dad inspired him to take on the Molokai 2 Oahu and has really been the catalyst for my passion of all ocean sports," wrote James on his fundraising page.