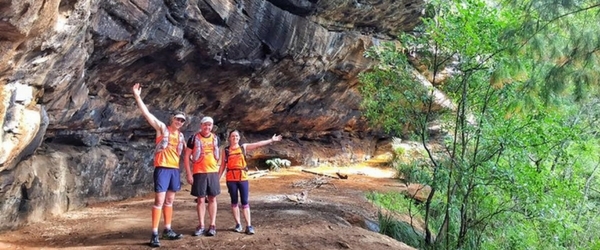 Tamara from Mad on Nutrition is kindly providing a different nutrition tip for our participants to ensure you're well prepared for your event!
Increasing The Distance
Stepping up the distance for your next race? Don't assume that you will need the same amount of fuel per hour. The longer the race the more carbs/calories you need per hour. Most people are ok with no extra fuel up to 90 mins of running. For events lasting 3 to 4hrs, most people need 35-45gms carbs per hour, (140-180 calories).
It depends on your experience, your body weight and your metabolism. If you fuel correctly you will be able to perform at your peak, enjoy your day, and finish strongly, rather than just 'making it across the line'.
What To Eat
A mix of fuels is often the best - liquid, solids, and maybe some gels/chews. It is important in the lead up to your race that you practice your nutrition on training runs. This sometimes means that you will be consuming more than you actually NEED on the training run, but if you are new to endurance running, you need to train your gut to be able to absorb calories whilst under stress. For an event of this distance you need to start your fuelling within the first hour – DO NOT wait until you are 2 hours into the run.
What About Water?
The same principle applies to hydration. You will get away with little or no water in a 60 -90min run, but for a 3-4 hour run, you will need around 400-500mls per hour minimum. Some people will need more – around 650-750 mls is common - this greatly depends on your sweat rate and the temperature on the day. If you are attempting an endurance run in the mountains for the first time I strongly advise that you calculate you own sweat rate - this is very simple to do on a 60 minute run. This will then give you a guideline to work from. The next consideration when increasing your distance is adding salt to your nutrition strategy.