Our annual fundraising gala The Art of Seafood went swimmingly on Friday 5 July. A school of around 200 people gathered at the Australian National Maritime Museum with the aim of reeling in $100,000 for cancer research and prevention.
The evening's MC, Simon Brook McLachlan (pictured below) of Jersey Boys fame, brought some of the sparkle of Broadway to the event by starting the evening singing a song tailored for Can Too.
Can Too Founder Annie Crawford AM welcomed everyone and shared why the organisation exists – to promote health, fitness and the prevention of cancer and other diseases and to support young Australian researchers in developing better ways to beat cancer.
"We train people with qualified, experienced coaches to achieve health and fitness goals they may have only dreamed of – like swimming a 1km ocean swim or running a half marathon, through to climbing Everest Base Camp in Nepal," said Annie.
She spoke about the camaraderie of the Can Too community, where people move beyond their comfort zone to face their fears as they pound the pavements, body surf the big waves or summit a peak.
"It is about making a difference to our lives and the lives of those impacted by cancer," said Annie.
Cancer Researcher, Dr James Wilmott (pictured below) from the Melanoma Institute Australia was funded by the Can Too Foundation. His work focuses on developing a simple test to ensure advanced melanoma patients get the right drug for their disease, to give them the best chance of beating cancer.
Dr Wilmott shared that he decided to research melanoma as it kills one Australian every five hours. And the good news that melanoma has gone from one of the worst survival cancers to one of the most effective treatments now which stimulates the patients' immune system to attack the tumour.
Can Too Foundation CEO, Peter McLean (pictured below centre) shared with the audience that the 'hairy audacious goal' of the evening to raise $100,000 is to directly invest in Can Too's biggest learn to ocean swim campaign ever – training 1,000 ocean swimmers nationally, to raise $1 million for cancer research. The investment will get people fit, healthy and active and in turn the participants funding will quadruple the initial investment into funds to support cancer research.
The guests enjoyed an exquisite range of seafood prepared by Laissez-faire Catering including Glacier 51 Toothfish, also known as Patagonian Toothfish, which was sustainably sourced, often from an underwater volcanic crevice in the sub-Antarctic ocean. The feast also included poached Yamba prawns, marinated sardines from Western Australia, Gippsland whiting fillets, and barramundi. All the seafood was kindly donated by members of the Seafood Industry Australia and all the wines by Fisher Fine Wines.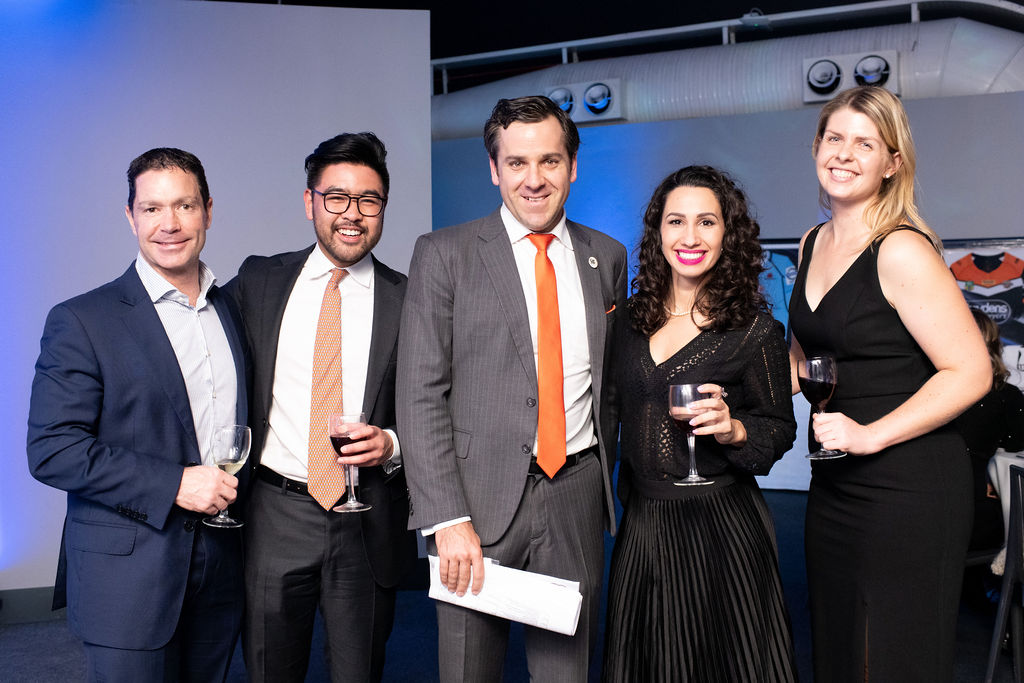 A highlight of the evening was Randal March (pictured below with Annie Crawford) donating $2,000 for a signed copy of Annie Crawford's biography The Annie Effect, to reach the goal of $100,000, after it was revealed the silent auction had closed just short of the event target at $98,000.
"The Art of Seafood was a fantastic evening," said Annie Crawford.
"On top of raising our goal of $100,000 to support our Can Too training programs to fund cancer research and prevention, the night was also FUN."
We would like to thank everyone that contributed to the evening's success including volunteer committee members Nina Witenden, Nicolle Keith, Bree Taylor, David Epstein, Simon Brook McLachlan, all the generous suppliers of the seafood, wines, raffle and silent auction prizes, Monique Louise Photography, the guests, including the corporate tables: MLC Life Insurance, Probuild, Macquarie Group, DXC, DB Results, Tech Mahindra and Westpac; all the donors, and finally the event volunteers: Karla Kevin, Ros Elmslie, Michelle Gallace, Robby Gee, Paul Jeffress, Julia MacDonald, Niki Carey and Mirek Craney.
"How heart-warming to see our beloved Can Tooers giving up their Friday night to make this event a success," said Annie Crawford.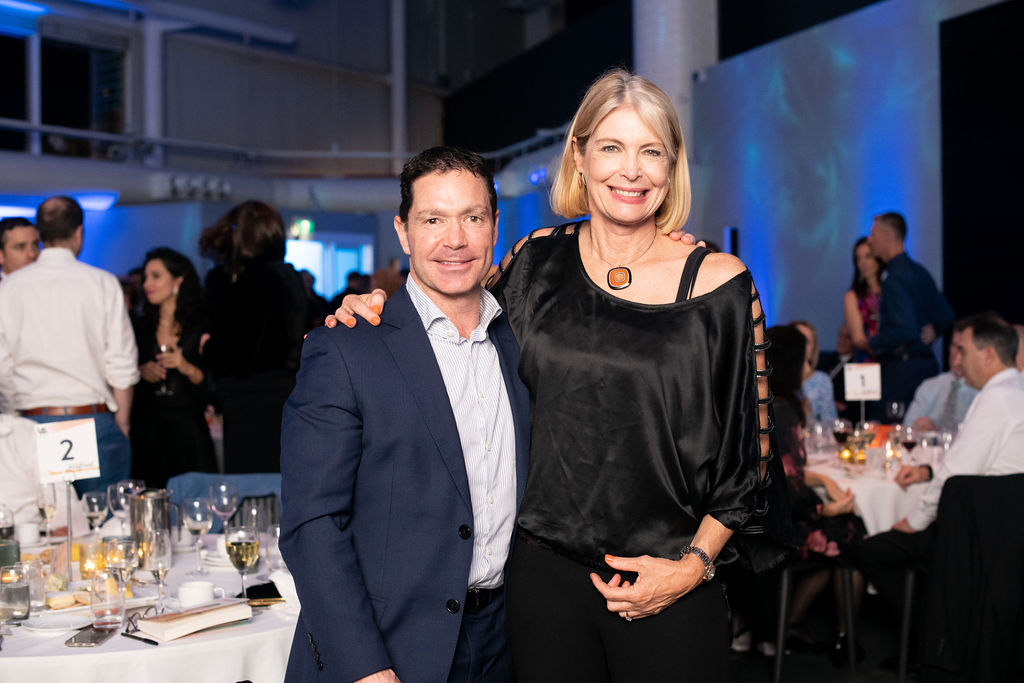 Thank you to the major donors below:
Austral Fisheries (Glacier 51 Toothfish)
Fisher Fine Wines
Autosports group
Nick Pagent
Annie Crawford and Simon Buckingham
Tom and Michelle Monroe
Simon Deep
Freedom Furniture
Kailas Jewelry
Fisher and Paykel
Air New Zealand
Greater Western Sydney GIANTS
Qantas
World expeditions
GM Photography.