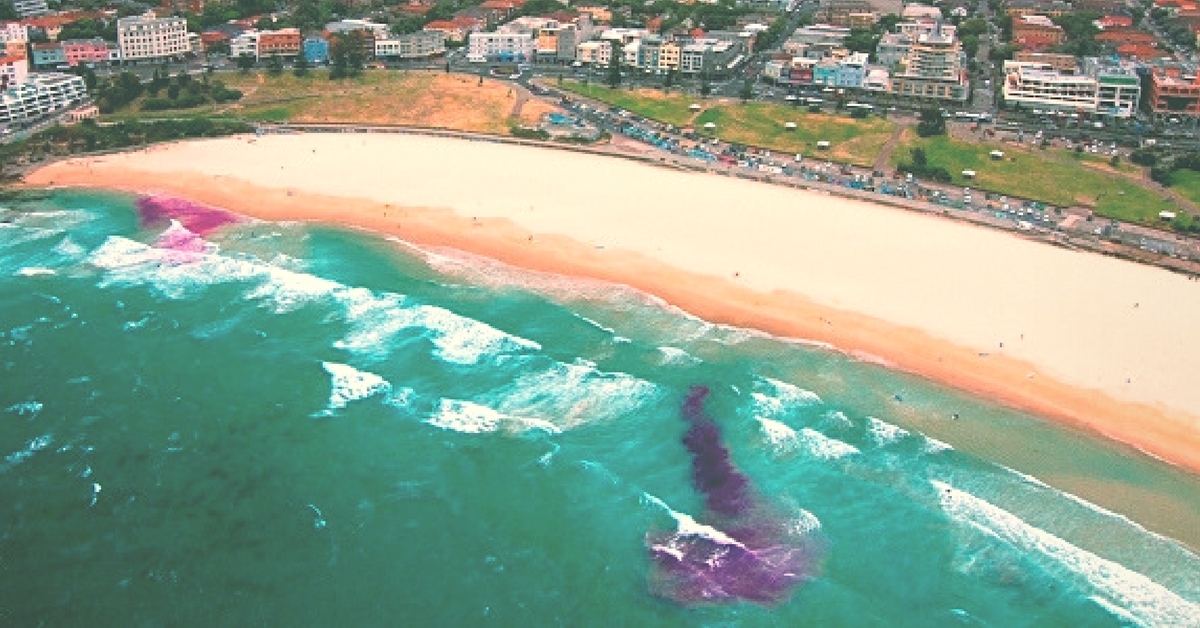 IMAGE: tumblr.com/vastderp
Identifying Rips & Currents
According to Surf Life Saving Australia initiative Beachsafe, some of the things to look out for when spotting a rip are:
Deeper, dark-coloured water
Fewer breaking waves
A rippled surfaced surrounded by smooth waters
Anything floating out to sea
Foamy, discoloured, sandy, water flowing out beyond the waves.
SOURCE: YouTube / Surf Life Saving Australia
Identifying the Three Types of Waves
Understanding the three types of wave forms and how to identify rips and currents are fundamental to safety and confidence for
.
1. Surging Waves
Surging waves don't usually break as the water below them is very deep. These waves are very dangerous as they can knock swimmers over and drag them back out into the deep water. They also have the potential to pick up swimmers in very shallow, seemingly safe waters and dump them on the sand causing possible spinal or head injuries.
2. Spilling Waves
Spilling waves usually have less force and are the safest for body surfing. They are usually found in sheltered bays where the sea floor slopes gradually and near sandbanks at high tide.
3. Plunging Waves aka Dumping Waves
These waves break suddenly and can throw you to the bottom with great force. Plunging or dumping waves also cause rip currents to form. These waves usually occur at low tide and where sandbanks are shallow and can cause injuries to swimmers, particularly spinal and head injuries.
Never try and bodysurf on a dumping wave when
.

Get Professionally Coached Today!
We offer professionally coached training programs using qualified and experienced coaches. Can Too train all levels, from beginners to those more experienced, in structured training programs tailored to specific physical challenges such as run, ocean swim, triathlon or choral singing events.
Programs range from entry level distances such as 7km, 10km and 14km run programs and 1km ocean swims, to intermediate programs like sprint triathlons and half marathons, through to advanced programs such as marathons and trail runs.
Not sure which one is right for you? Have a look at all the Can Too programs we're holding in the upcoming year and secure your place today!