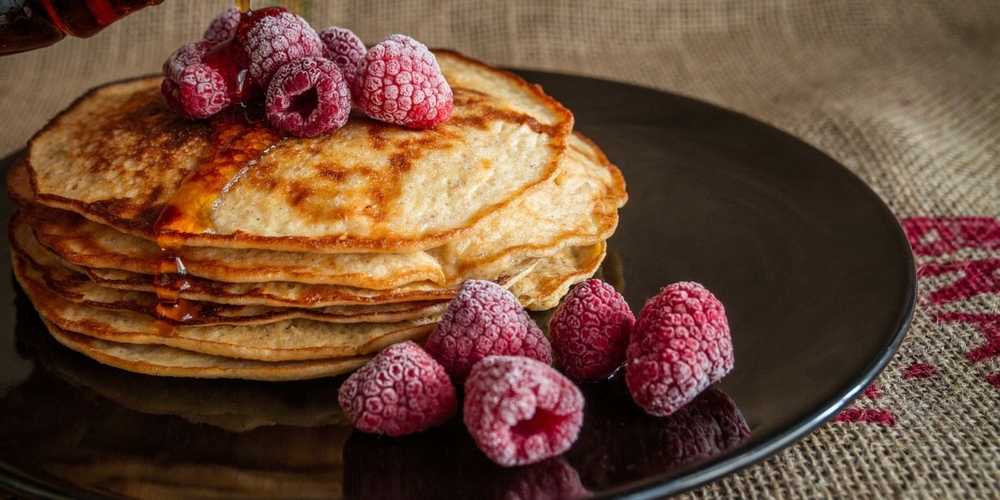 Who Said Pancakes Were Unhealthy?
Getting a little "hangry" post training? This gluten free pancake contains all the essential macronutrients needed for optimal training performance and recovery (and tastes darn good to boot!). These pancakes can be enjoyed anytime of the day -- hot or cold!
Ingredients (Serves 1):
1/2 cup quinoa flakes
1 egg + 2 egg whites (or 2 whole eggs)
Cinnamon
1tbsp. almond butter OR tahini
Coconut oil
Mixed berries and sliced banana
100g natural yogurt
Method:
Place eggs in bowl and beat well
Add quinoa flakes to eggs, beat until light and fluffy
Add cinnamon and beat
Heat frying pan to a high heat, add coconut oil evenly to pan
Add mixture to hot frying pan, cook pancake until golden brown (just like other pancakes!)
Spread almond butter of tahini on top of cooked pancake
Top with fresh berries, sliced banana, and natural yogurt
Tip:
Add mash banana to the mixture for an extra creamy, sweet pancake!