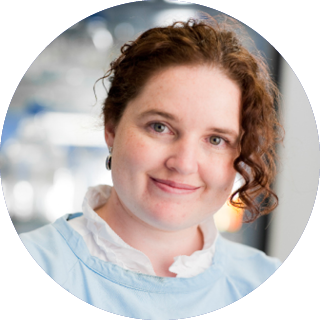 Pancreatic Cancer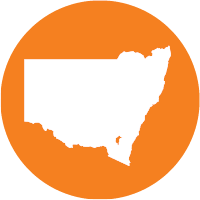 University of NSW
Associate Professor Phoebe Phillips is a Senior Research Fellow in the Adult Cancer Program at the UNSW Lowy Cancer Research Centre where she is head of the Pancreatic Translational Research Group. Last year she was appointed as the 2015 President of the Australian Society for Medical Research (ASMR). The ASMR is the peak professional society representing Australian health and medical research, with more than 120,000 members and affiliates in Australia.
Pancreatic cancer is a particularly devastating form of cancer which claims around 7 lives in Australia every day. Despite aggressive treatment regimes, there has been no improvement in patient survival in the last decade and most patients die within a few months of diagnosis. One of the main reasons for this poor prognosis is that pancreatic cancers are very resistant to chemotherapy. Cells surrounding the pancreas, called pancreatic stellate cells, are triggered by the cancer cells to form extensive scar tissue around the pancreas. This scar tissue inhibits drug delivery and increases tumour growth. As a result, decreasing the scar tissue is a new treatment strategy for pancreatic cancer that urgently needs to be explored.
The Pancreatic Translational Research Group is focused on developing new ways of accessing and destroying tumour cells in the pancreas. To achieve this, the group uses a new nanotechnology which is able to 'silence' the key genes involved in the progression of pancreatic cancer and it's resistance to chemotherapy. The group has ongoing success in securing competitive grant funding from NHMRC, Cancer Council NSW, Cancer Institute NSW, Cure Cancer Australia and the Ramaciotti Centre, which is a testament to the national and international standing of the group.
Associate Professor Phillips has already discovered that there are two proteins (called heat shock proteins) in the pancreatic stellate cells which help the cancer cells to survival. From early studies on mice, the research team have found that when these proteins are inhibited, they reduce the proliferation of the pancreatic stellate cells.
As part of this new cancer research project, Associate Professor Phillips is further exploring the clinical link between these heat shock proteins and pancreatic cancer survival. She will also identify the role these proteins plan in chemotherapy resistance. Associate Professor Phillips predicts that by blocking off these two proteins, the amount of scar tissue will be reduced, which will improve the delivery of drugs straight to the pancreatic to the cancer.
Across this 3 year research project, there will be collaboration between scientists and practicing clinicians which will greatly facilitate the translation of Associate Professor Phillips' pre-clinical studies into clinical trials on pancreatic cancer patients.
A/Prof Phoebe Phillips was a Cancer Council NSW three-year grant recipient in 2016 supported by the Can Too Foundation for 2009, 2012, 2013, 2016 and 2017.