Where do we go? Where do we go now?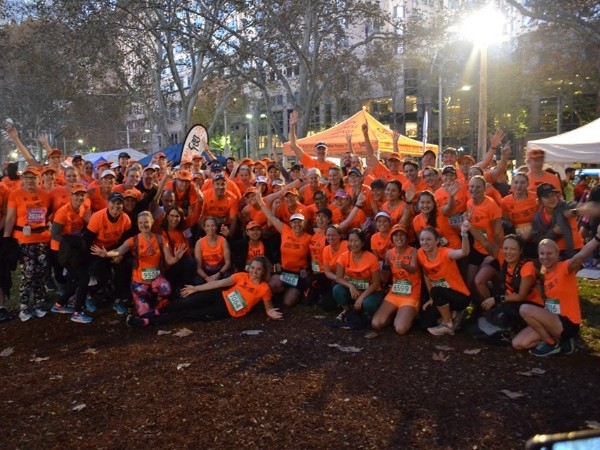 For those of you on the journey, and perhaps those who read my first blog post, I now consider myself a 'proper runner'.
In the last 6 months I ran my first ever race, the inaugural RunWest 12Km, and then completed my first half-marathon. Under 2 hours.
Trained, captained, mentored, encouraged and supported by Can Too.
I found a community, and love that original pod, that special group.
We continue to push and explore in different directions, and still remain connected by a love of running and a sense of noble purpose.
Great people doing great things.
As a member of the professional staff at UNSW it has been incredible to see the real ways that Can Too fundraising directly supports the next generation of researchers.
So, here we are.
The Marathon.
And not just any Marathon, one of the 5 Majors.
You with me?
I'm supporting cancer research and prevention with Can Too Foundation.
1 in 3 women and 1 in 2 men will be diagnosed with cancer in their lifetime. This means that potentially someone we love may have to battle cancer, and that's a statistic that needs to change.
So I asked myself, "what can I do to help?" That's where the Can Too Foundation came in! Can Too provide professionally coached training programs for participants – of any fitness level – to run, swim and cycle their way to a healthier lifestyle and a cancer-free world.
In return, I am raising valuable funds that go towards innovation in the prevention, care, and control of cancer. Since 2005, Can Too Foundation have trained over 15,000 participants, raised over $21,000,000 to invest in 168 one-year cancer research grants.
It would be fantastic if you could sponsor me, or even better join me in a program!
Thank you for your support!