I am ready!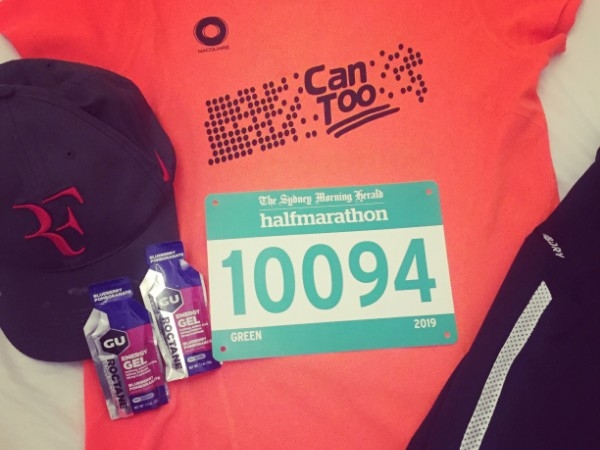 18 May 2019
Picked up my race bib last night at ICC.
Feeling a bit nervous as the time draws near.
I even had a good look on the route map and try to visualise whether it will be an uphill or down hill or just flat as is.
In my head, I plan about when to stop for a drink and when to pull out my energy gel.
Boy, this is serious business here! LOL...
Although I am not a true athlete, but I believe sometimes on the actual race day, you do need a bit of luck too. Whether it's the weather or your body or even the surrounding/atmosphere on the day. All these are out of your control.
So, I will go out there tomorrow and just enjoy! I have been through an 18km run where my body doesn't feel right so I know I got this.
They keep saying whenever you feel you can't run anymore and want to give up, just think about why you are doing this.
I will be thinking about my dad and my grandma, both I dearly loved and both cannot run anymore.
I actually have a weird thought - dad passed away 21 years ago. I want to see in my lifetime, whether I can run the same amount of HM in rememberance of each year he left us. If this is the case, I got a lot of HM to do!
Is this the end?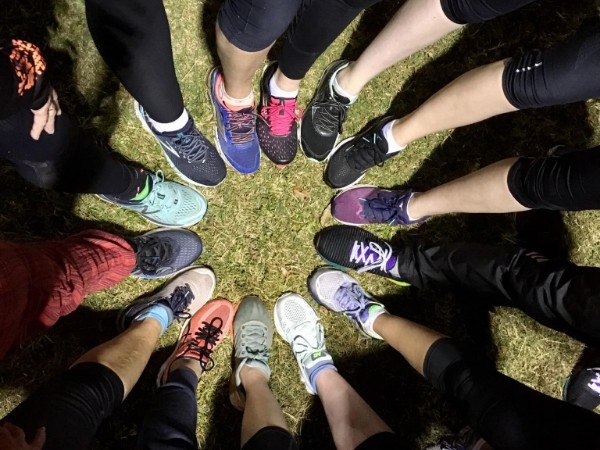 15 May 2019
Last session of this 14 weeks SMH Half Marathon training program.
What a journey! 14 weeks of transformation. Nope, I don't think I have lost too much weight but I have definitely became a more confident and competent person when it comes to long distance running.
I am so glad to be part of the Mighty Mac Pod (MMP)! Each person comes with their own stories and it's always the stories that touches one heart, moves you and motivate you to achieve a goal bigger than your own self.
Last night at the Macquarie Uni sporting fields for the last time - we had a 5 laps run with 60 sec rest in between each lap. I didn't have my watch with me but I was trying to keep the pace up for each lap. 2min15sec for each lap.
We finished off with a fun relay before we head off to Helen's place for the Mexican feast!
A very memorable night with speeches and a photo slideshow, flashing back from Day 1!
Last night, as I drove to Helen's place, the route took me back to Talavera Road - Fontenoy - Ryde Road etc... a thought flashed through my mind. Been running along the same route for quite a few times over the last 14 weeks and all those memories of those Saturday morning run just becaem so real....
One last thing that I am very thankful for is in the past 14 weeks - I was able to maintain injury free and not sick. This is a true and real blessing.
Only few more days to go.
Eat. Drink. Rest.
This is the end of the 14 weeks program, but not the end of my running career! :)
The last long run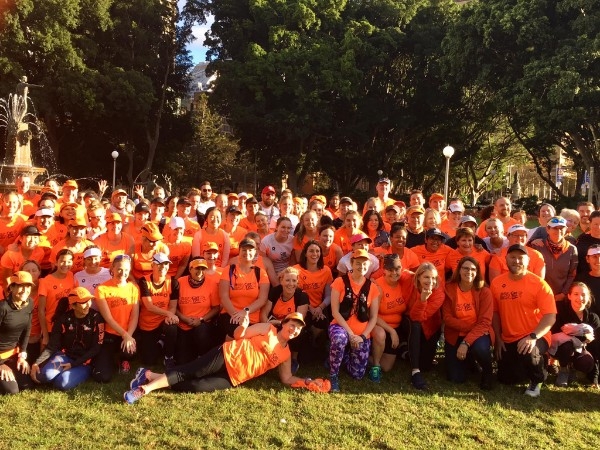 11 May 2019
Got up at 5am in preparation for this morning's run at Hyde Park.
Today is officially the last Saturday long run for this 14 weeks SMH Half Marathon training program with Can Too.
So, all pods were to meet at Hyde Park and do a 11km run, starting from the Art Gallery down to Mrs Macquarie Chair, along the botanic garden to Circular Quay and then all the way to The Rocks and return.
A beautiful route. Scenic. Relatively flat.
It was great to meet all the other CanTooers. A swamp of "orange" runners.
The founder and chairman of Can Too were there to say a few words of encouragement. Can Too is working towards the $22million mark. A great effort by all the Can Tooers and yes I am glad I am one of them. Of course, this won't happen without your (all my sponsors) support either.
Today's run is like a mini test run for me to experience what's like to run with so many people (more than the usual Saturday at Macquarie Uni). I did start running at a pace that I know I probably can't keep up for the next 11km.
Stopped twice coz of my shoe laces - learnt something from this. I better tie my shoe laces in a knot that won't stop me from running on the day!
I was in better form in my return. At the end, I finished with an average pace of 6.45. This is my BEST result so far for a long run. Yes, I know this is only 11km but still, if I can keep it up on race day, I will achieve my goal of running below 7min/km.
Still waiting for my race bib... and yes, need to start carb loading as some would suggest. I think I will just stick with my normal usual diet. Get plenty of rest (might do a short distance run on Friday) and stay injury free.
Oh, i am tempted to get my nails done - orange and purple to go with my earrings on the day... lol
Graduation party next Wednesday and it's going to be a Mexican night... but before all the yummy food and booze......I heard there'll be a fun relay before the party start!
Taper time starts..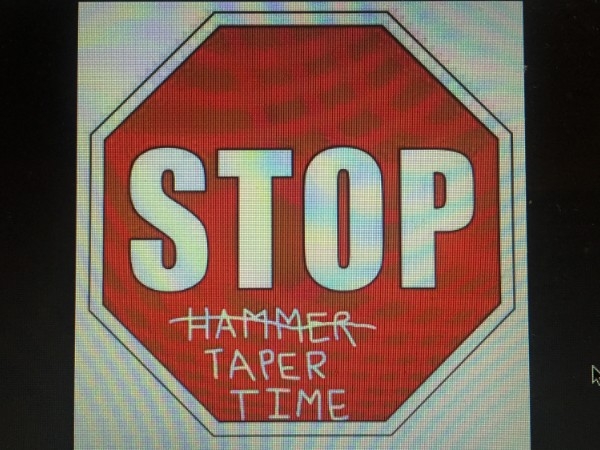 8 May 2019
Week 13. 10 more days to go.
Hence, it is also "taper time".
By definition, tapering means reducing the volume of your weekly training mileage during the final 2 to 4 weeks leading up to the race.
Hence, after two Saturdays of 18km, we dropped to 14km last week and this week 11km.
After this Saturday 11km, I think next week will be doing a few shorter distance run just to keep the legs in form and in speed.
Tonight's drill was 2.5 laps then walk half a lap. Repeat it 4 times.
The first time should be running at a pace that you want to run for the half marathon. The second time should be a bit faster and eventually, the 4th time should be at a pace almost like the 5km benchmark pace.
How did I go?
After the first set - my average pace was 6min.
After the second set - it was 6.07.
Hence, I start running a bit faster to catch up in my 3rd set. I also noticed, I need to concentrate when I run. This literally means, I can't be running with people who are talking around me. I can run along with people, but no talk.
After the third set - it was 5.57.
After the 4th set - it was 5.55.
At the end, I did achieved the purpose of tonight's drill.
Happy with the result but doubt I can be running at this pace for 21.1km. I wish one day I could. Sub 2 is my ultimate goal.
Next Wednesday after our run, we will have a "graduation party" at Helen's place. Looking forwar to that. Worth celebrating as every Mac Poders have tried their best to outperform their own self.
This Sat we will have a mini practice run at the half marathon route, starting from Hyde Park. A good opportunity to "test" it out. Oh, I was told the last 1km before the finish line is an uphill. Got to prepare for that!
Also, we were reminded again tonight that on race day, especially at the start, stick to your own pace. It is very easy to let the surrounding and atmosphere overtake you. Run at your own pace and keep it consistent. It's the pace that will bring me across the line in the end.
Really looking forward to next Sunday and all I want is to finish the race injury free and enjoy the whole run.
Running in the dessert!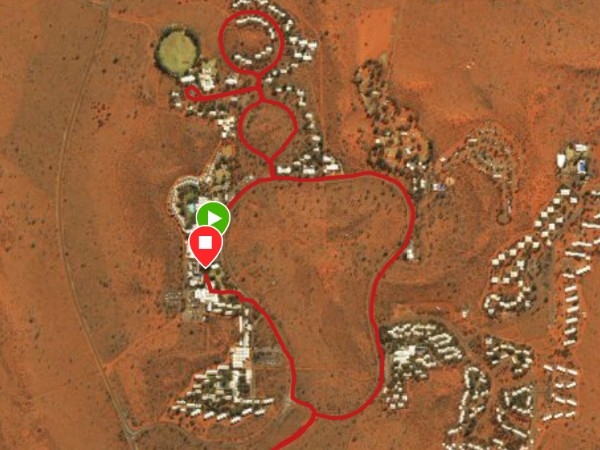 4 May 2019
Didn't join the team for our usual Saturday run for 14km today. Instead, I was heading to Ayers Rock for a 4 days getaway with Herbert.
Well believe it or not, the first thing I did after we checked in to our hotel was to get change and went for a run around the resort town.
A very different experience - running in the dessert, on the red dirt road. Literally, there's not much around here. The sun was on top of my head and hardly any shades.
I have to say though, it was hot but they were dry heat. I was more thirsty than sweaty. I ended up running around the town, roughly 7.5km. I was determined to run the 14km but the heat is too much for me to bear. Can't afford to get myself sick on the first day of the break!
Not much longer to go....
Benchmark Run #3 - 5km
1 May 2019
A warm evening. Our last benchmark run for the program.
Here we are in Week 12. It is amazing how much I have improved in 12 weeks time.
Super happy with myself tonight for I set to run below 6min/km for this 5km benchmark run tonight. This was my goal and I am so proud I did it!
Thanks to Helen who was running besides me for the 12.5 rounds.. we did more than 5km for sure...
Although I was pushing myself real hard in the last 100m to come home strong ( I still think I did) but yes, Megan outrun me "again"....
Nonetheless, I had a good run. That's all it matters.
Found this quote online and it's so true.
Friends out there, don't underestimate your own will power/determination in achieveing any goals/dreams in life. We are our own biggest stumbling block and enemy :)
So, here's the result **DRUM ROLL**
Week 3 Benchmark run (3km) - Average pace 6.52
Week 7 Benchmark run (5.4km) - average pace 6.15
Week 12 Benchmark run (5.6km) - average pace 5.43
If only I can persist this pace for the whole half marathon...
Anyway, not much longer to go until race day. I am excited and got to make sure to remain injury free and don't get sick.
Running is addictive!
18km run #2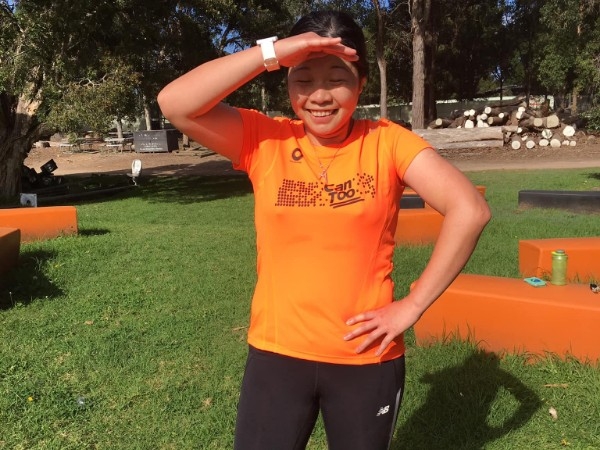 27 April 2019
I got up a bit early this morning so that I can have my breakfast earlier, to give it more time to digest before the run starts.
Back to 2 weet-bix this time.
I even have time to lie down on the couch for a good 20 min before I have to leave home.
18km, same route today except we started from Mac Uni instead.
I am back in form today. Started slow to let my legs and warm up and probably at about 2.5km in, my legs have warmed up and I started to run a little bit faster than my comfort zone.
I didn't have to use my Energy gel up until after the 9km at the drinking station. This is a good sign. By that time, I have ran for almost an hour but I am still feeling strong.
Again, when we start running again after the drinking station, I started off slow. Letting my body and legs to warm up again and most importantly, letting the energy gel to kick in.
At the 14km mark, I couldn't help but need to stop and go to the bathroom! I couldn't hold it for another 4km.. clearly I drank too much water. This is something I need to be mindful of (the amount of water I drink) on race day coz clearly, the watch is not going to stop for me when I need to go to the loo!
The last slope on Talavera behind the finish was hard and long. I persevered and again, sprinting down towards the finish line.
A great run today. 7.10min/km. I am extremely happy with this. I feel strong and great afterwards.
This is my last long run until race day. My last Saturday run at Mac Uni. Next Sat is the 14km and I might try to do it either at Ayers Rock or run it off on Friday.
Got the last 5km benchmark run the coming Wednesday. Excited as I hope I can run at a pace about 6min/km.
What are my goals?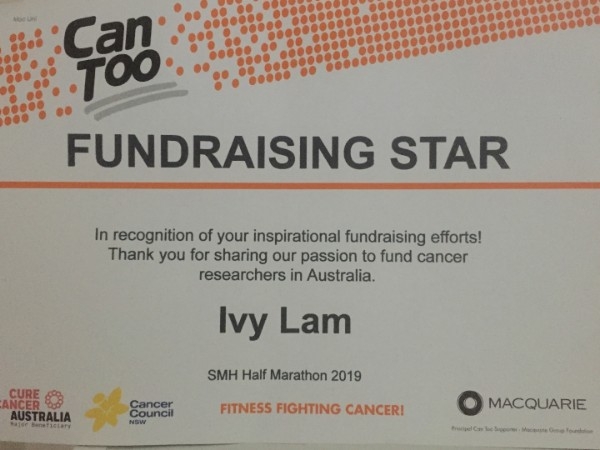 24 April 2019
Another warm evening and tonight I received my "Fundraising Star" certificate along with the Can Too race T-shirt and the Can Too cap. Yes, I got my outfit ready for the SMH HM.
Thank you to all my sponsors, not only just for their money but also for their words of encouragement. It means a lot to me.
I am also happy to have raised some more money for Can Too.
This evening Coach Matt reminded us about setting goals. There are 4 goals that Can Too suggested:
Goal A – If you have your "dream race", how will your adjust to achieve the best result?
My dream race result - Sub 2 is definitely out of my reach right now but it would be nice to finish with an average of 6min/km.

Goal B - If everything goes to plan, what will your goal be?
Finish the race with an average pace just under 7min/km.

Goal C – If a few things go wrong, what would your still be happy with achieving?
Finish the race within 3 hours.

Goal D – A goal completely unrelated to time – i.e. have fun on the course, come home strong
Enjoy the run and be an encouragement to others to remain active!
Got another 18km run this Sat. Hopefully this time my feet won't be tired like last week and I can really give it a fair go.
3 more weeks until the "day".
18km run
20 April 2019
A beautiful Saturday morning.
3 weet-bix for breakfast.
A good sleep.
I was feeling good and looking forward to today's run when I left home.
We did a reverse route today, starting from Lane Cove National Park and turn back at our usual meeting point at Mac Uni sporting field.
BUT..........
the reality is NOT like this.
Right from the start, my feet felt so 'heavy', as if a heavy weight was tied around both ankles. Feel so tired, not my body but just my feet. I didn't push myself to run at my usual pace. I was the last one in the pack but didn't bother me. I just want to run at my own pace and to be injury free. Can't afford to injure myself now when the race is in a month's time.
Like an old car, it took me a long while to feel like my feet start to run in. Probably at around the 5km mark, I feel lighter and thought I can pick up my pace again. But then, I had a stitch on my left side....
Finally reached the drinking station at Fontenoy Park - that was only 7km mark but my body isn't in my usual form that I need to pull out my energy gel then. It helped a bit but my stitch didn't go away.
Try to pull through the last 3km towards the turning point and boy, Talavera Road never felt so hard and hilly!
Usually, the second half should be faster since you know what to expect on the return. As soon as I got back to LCNP, the run was quite leafy and cool. Afterall, running inside LCNP wasn't so bad. I am not sure whether I have a negative split but for sure, my last 700m towards the finish line - I was pushing myself really hard. What it doesn't kill you will make you stronger!
Finished @ 7.48/km. Obviously not my best but considering my body form today - I am glad I pushed myself to do it under 8min.
A thought flashed through my mind this morning, especially in my first 5km. I remembered what Coach Beth said once. We will all experience a bad run. But it's ok. We all can learn from those 'bad' run. What I learnt today is how to keep going despite I am not in my best form. Be determined and run at my own pace in each race.
Got another 18km next Sat. I'm lovin' it!
Counting down
17 April 2019
31 days to go until the SMH Half Marathon. Time flies when you are having fun and I surely did over the last 10 weeks.
It is amazing to see the difference I made in the last 2.5 months from running 4km on Week 1 and felt so breathless when I finished to last week, when running back to finish the 16km, a thought flashed through "only 4km left woohoo"..... crazy ain't I?!
Tonight's drill:
(800m then rest 90sec follow by 400m then rest 60sec) x4 :P
The first 2 sets - I was a bit ambitious as I ran faster than my normal pace. My body started to fail on me as I started my 3rd set and eventually, I need every second on my last 90sec break to ensure I have enough energy to finish off the last 400m.
Again, thanks so Helen to run with me for the last 400m and keep pushing me and towards the last 100m, I started to pick up my pace again and with the "Coach Matt" effect, I was making bigger steps and swinging my arms and "sprint" towards the finish line... ... and yes i was quite breathless for the next 10 second or so...
Pace: 5.44/km with rest in between.
I wish I can run under 6min/km when I have our last 5km benchmark run in 2 weeks time.
16km run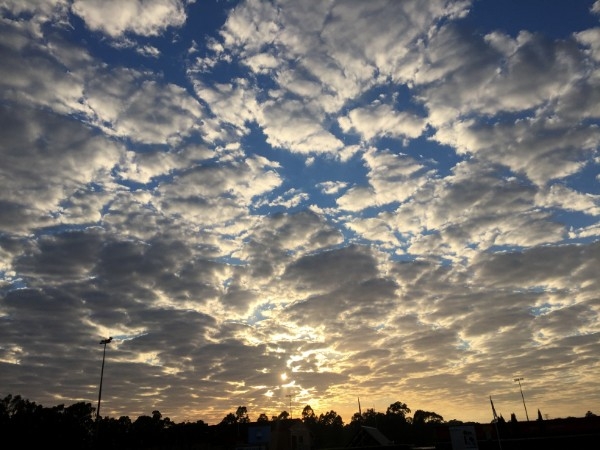 13 April 2019
A beautiful Saturday morning and the temperature is just about right for a 16km run through the Lane Cove National Park.
Yes, it's a hilly one before we reached the park through the ups and downs on Talavera Road...
I had 3 weet-bix this morning, thinking it might just give me enough fuel until the 8km mark. I packed 2 energy gel with me too.
Again, for most of the run today, I was running by myself. Running with the nature I would say - it's actually very comforting to be with so many trees, the green and the air was super fresh!
Towards the half way mark, I felt my left leg is not my 100%..... i guess this is the kind of thing that will happen on any day when you do long distance running .. and i think at about 500m out from the energy station, i decied to pull out my energy gel and started taking it bit by bit... a good practice too when it comes to race day...
Thanks to Coach Matt for running with me for about 4km on the return to get me going. The last 4km by myself again was a real mental test.
Talavera Road is tough. As soon as I reached the intersection - I was sprinting down towards the finish line like crazy. Yes, I need my H2O!!!!
I did it! My longest run ever! Pace 7.14/min. It's a milestone.
Next week is another milestone - 18km. Need to rest up the coming week to prepare for this.
No more sunset!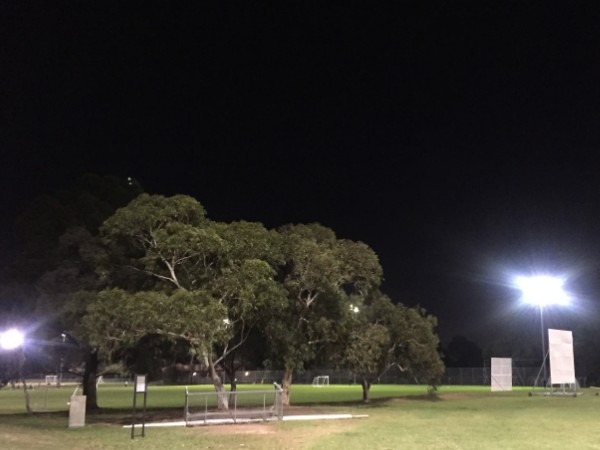 10 April 2019
First Wednesday night after Daylight saving finishes.
It was dark and cold. Yes, it was.
I was wearing my jacket during warm up and even after 2 rounds around the oval, I am still reluctant to take it off.
But boy, after that "catch me if you can" warm up game, I started sweating....
Training on Wednesday nights will be hard going forward with the cooler weather. Luckily, I am not alone. It really makes a different when you are running/training with a group. This kind of got me thinking whether I should sign up the Blackmore one too (especially with the super early bird special is on). The Blackmore is in September which means most of the training will be in Winter. I can't say out loud that I can be good and run as scheduled if I was to run by myself.
It's hard especially on those cold winter nights....
Got the 16km this coming Sat.. a new milestone for me - it will be the longest run for me thus far.
14km run
6 April 2019
It was still dark when I got up this morning. No more rain. The air was fresh. A great morning for the 14km run. 14km is my longest run so far. The last 14km run I did was in 2015 - City 2 Surf.
I brought 2 packs of the energy gel with me today, just in case I need the extra fuel to get the job done this morning.
Due to road work, the path inside Mac Uni changed. Finally got a chance to run through Mac Uni. Lots of changes but at the same time, brought back alot of memories. Afterall, I did spend 3 good years of my youth in this place.
The last 1km before the split seems soooooooo long even though it was relatively flat. I guess my body is telling me something. On the return, at the 8km mark, I stopped by at our mobile drinking station. I was desperate for some H2O!!! And course my energy gel to give me enough fuel to finish the remaining 6km.
I was running alone for the remaining course. Having last week's experience of running alone, it didn't bother me as much. I love the smell of the flowers and the trees and the rays of the sun coming through the clouds - all these beautiful nature makes the run more enjoyable.
Got through all 4 hills and yes, I am managing them better each time.
Finished at 7.05/km. Pretty consistent to my last few long run, hovering between 6.58 to 7.22.
Let's see how we go next week - 16km!
Half way there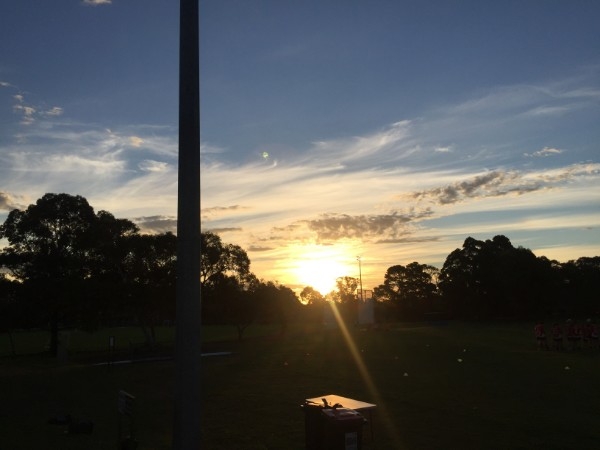 3 April 2019 - Week 8
The second half of this 14 weeks program begins.
Probably won't be able to see such a nice sunset after tonight since we daylight saving kicks in this coming Sunday.
Tonight's drill is quite different.
200m (30 sec recovery)

400m (45 sec)

800m (60 sec)

1000m (90 sec)

800m (60 sec)

400m (45 sec)

200m
Just ran roughly 4.5km with those recovery interval. Definitely help with the pace/min. 5.35. Not bad. I wish I can achieve this if I was to run continuously for 4.5km or even for the 21.1km... (dreaming.... )
well, i am sure it's achievable but probably not right now. still got plenty of work to do but I have noticed my pace is slightly faster.
Tonight, Coach Beth reminded us that not every race is a good race. One will experience some bad race and just didn't perform. It's ok. All those bad race will teach you a lesson or so and from those lessons, you learn to be a better runner each time.
Just like in life - we all will experience a time when you feel like you got stuck and things aren't going smooth. It's ok. Treat these as opportunities to learn more about our own self and experience often shape us to be a better and stronger person.
Got the 14km this Sat. Probably need to pack 2 energy gels this time. I hope I can finish within the 105 min timeframe if not faster :)
First solo run - 12km!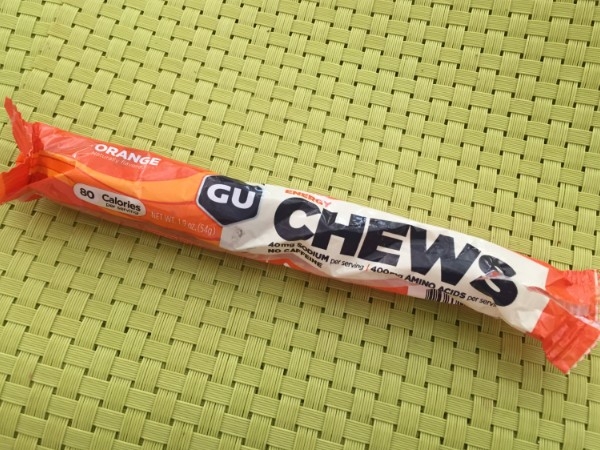 30 March 2019
Was supposed to meet up this morning for the Rhodes Parkrun - 5km. But boy, the rain was quite heavy and I decided to sleep in a bit.
Yet, the "running gene" inside me didn't want to give in easily.
The whole morning - I was waiting for the rain to stop and can't wait to go out there for a run. Crazy, ain't i?!
Anyway, the rain finally stopped at around 11am ish. Time to get change and go for a run.
First time running by myself on the street since Xxx years ago. New surrounding and thank you Google Map - I discovered a new running route for myself from now on.
Ran down to Meadowbank park and then along the waters all the way to Rhodes. Yes, it was a path indeed. I think this will become my routine going forward. Beautiful weather with some breeze along the way.
Today, I carried this lollie with me and although it tasted nice, I think I prefer the energy gel.
It started getting warmer (hot rather :P) on my return especially when the sun is kind of directly above my head. I felt my body was running down a bit. The last 1km was killing me especially finishing on the uphill to get home.
Did it at last. 12km. Alone. Avg 7.25. 20 seconds more than last week when I was running with the group on the 12km, on a familiar route.
Marching onto Week 8 - 14km next Sat!
I'm lovin' it!
5km Benchmark run!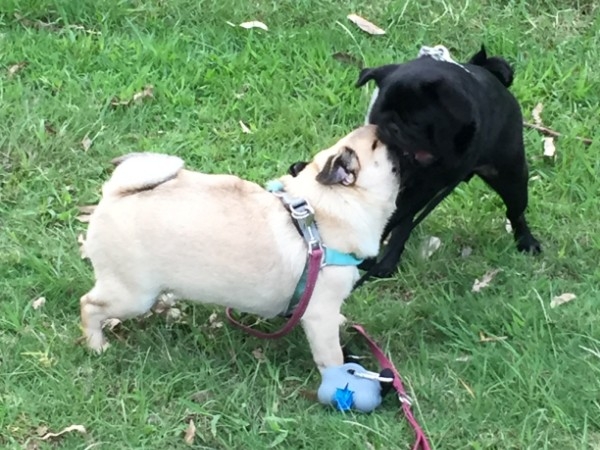 27 March 2019
Week 7 5km Benchmark run tonight. We had some visitors too - yes these 2 puggies - Ziggy and Zaggy...
Well, I am not a fan of dogs or cats... but I can't resist a pug! They are so cute!!!!
Anyway, back to the run.. a good 5km this evening.
Compare to the 3km Benchmark run in Week 3, I have improved for sure.
The first 1km 6.23 vs 6.19 - well, a slight 4 seconds faster lol..
but.....
**Drum roll**
3km average pace was 6.52s
5km average pace was 6.15s
This worth a mini celebration! Yes, I am enjoying a glass of my "little friend" now :)
What a difference a month worth of training can make... now, I am looking forward to the next benchmark run in another 5 weeks time... can I get down to under 6min/km?
Stay tune... peeps!
Fuel up!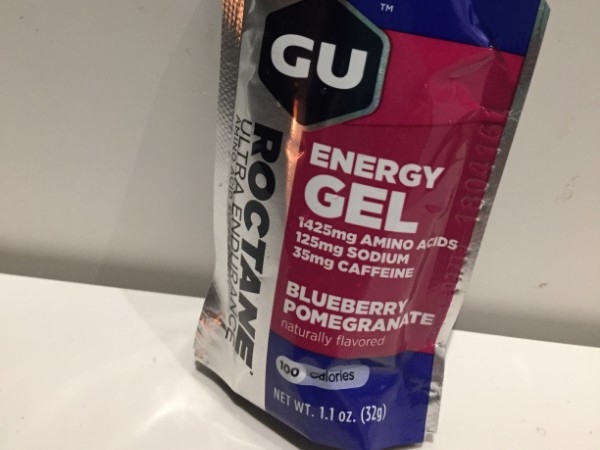 23 March 2019
A beautiful Saturday morning.
12km today - an extension of last week's route. More hills :p
Today, we had a water station at the 5km/7km mark. We were asked to bring something to refuel as well.
**drum roll**
Yes, this energy gel is my fuel for the day. Taste ok and yes, it's recommended to have water to go with it too! Note - don't mix these gel with energy drink....
Need to practice how do refuel without stopping for too long..
Had a good run today especially going up on those hills... getting better each time.
7.09/min. Not too bad. Let's see how we go for the next 6 weeks!
Full Moon! New PB!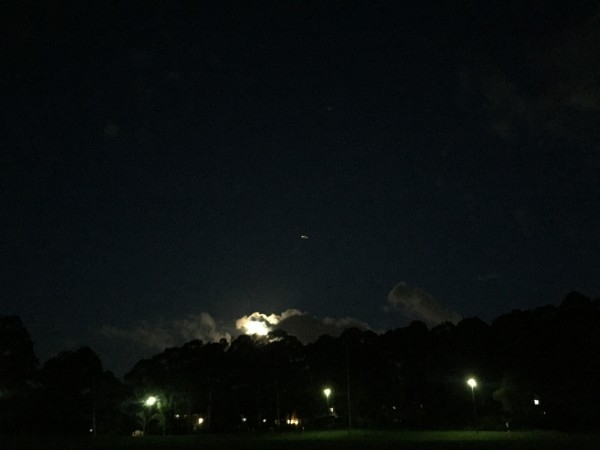 20 March 2019
A new venue tonight due to the heavy rain at our usual oval.
Tonight's drill: 1km run with varied speed throughout, starting at a slower pace, then fast, then slow, then fast, follow by 200m rest.
I did 3 reps tonight and achieved a PB!
Maybe it was running on concrete, maybe it's the 200m rest before the next 1km run, maybe it was Sarah and Helen who pushed me on those fast pace intervals.....
anyway, surprised when i checked my watch. 6.05m/km
this is definitely my best result so far. when i compare this result to my 3km benchmark run in week 3 - a slight improvement 6.52 vs 6.05 :)
Beautiful full moon tonight and what a nice way to finish this evening!
Got the 12km run on sat and next week, another benchmark run (5km). Can't wait!
the recovery 8km run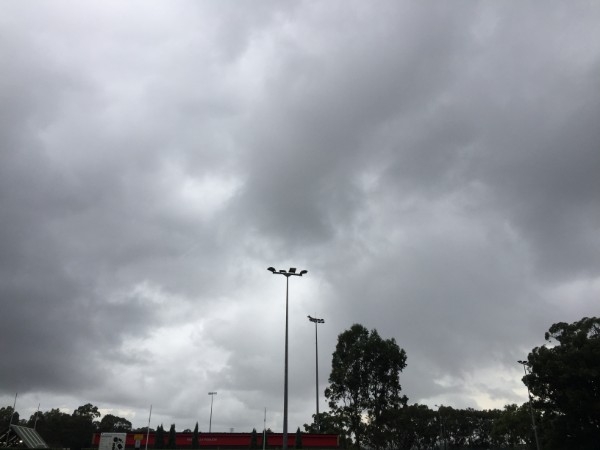 16 March 2019
What a morning!
We did the same route 2 weeks ago, running through Mac Uni then down Waterloo Road and into another bike path before we make the turn.
The difference between today and 2 weeks ago - 2 weet bix with soy milk!
Maybe my fitness have improved over the last 2 weeks but definitely, having breakfast makes a HUGE difference! I wasn't feeling tired or run down and even make the last 100m uphill without feeling I am going to pass out like I did 2 weeks ago!
In the last 400m, it was all the way flat and then the rain started getting heavier and heavier. I don't know whether it was the rain or it was the flat road, but I ran faster and faster towards the finish line.
PB: 6.55/km! So happy to make it under 7min for these Saturday long run. Hope I can keep this up as we run longer distance.
Oh - I wore my RF cap today and it was a big help to block out some of the rain and not getting too wet on my head.
Next week is the 12km run. A new route. Another challenge.
Training in the rain
13 March 2019
A slightly different drill tonight.
600m run, 200m sprint, rest 2 minutes.
Running under the rain was quite an experience. Refreshing I would say and yes the rain wasn't too heavy either.
I am really not born to be a short distance runner. Each time when the 200m sprint comes up, I tried to run as fast as I can and each time, Josh who was behind me for the last 600m, caught up and ran like Bolt!
Tonight, the chairman of Can Too came and shared with us about Can Too.
There are 2 pillars - cancer prevention and cancer research.
Cancer prevention - these are all the programs Can Too run to help each participant to become a healtheir and fitter person. Although there's no guarantee that one will never get cancer because of exercise, but for sure, having a healtheir lifestyle through regular exercise does help to build up the immune system to fight with any sickness.
Cancer research - this is where the donations come to play. Each year, Can Too provide financial funds to various different research programs. We might not see the results straight away, but definitely, all donations are leaving a legacy behind for our future generations.
Glad to be part of this community!
10km run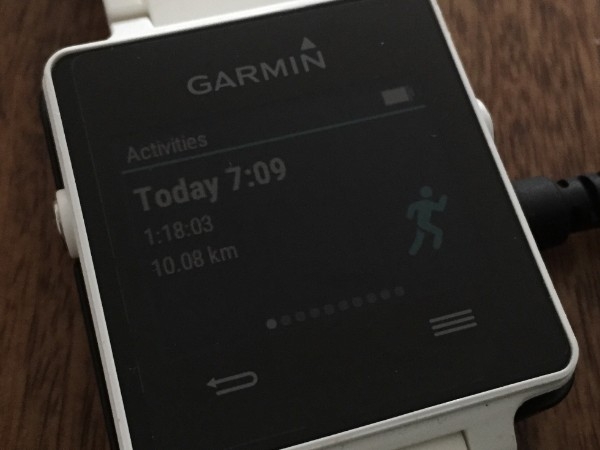 9 March 2019
A cloudy morning.
Got up at 5.30am to pace myself out with my usual big mug of hot water before I take in 2 weetbix with soy milk. I need the fuel to get through the 10km this morning and yes, learning from mistake from last week too!
Today's run was down Talavera Road again, then turn right into Khartoum and then Fontenoy and then Ryde Road.... before we turn right into a bike path that led us into the Lane Cove National Park.
There were a lot of up hill and down hill with this run. I found myself managing the up hill a bit better today when I applied the small steps, big arm move and only focus at a few metres ahead of you.
Don't let the steepness of the hill overwhelmed you.
This reminds me that in life, we often face alot of "uphill". Rather than focus on how steep that uphill is, take smaller step, one step at a time and before you know it, you are at the top of the hill.
Thanks to Carmen for lending me her Garmin so I can pace myself with my run this morning.
Time wise 1h18min for 10km. Still got 10 more weeks to go and hope to see some improvement!
Hump day is no longer the same...
6 March 2019
This is the 4th week, almost 1/3 of the training program.
We had the usual drill tonight with 600m run with 200m rest.
I did 5 sets. Trying to run behind Megan to ensure I am pacing myself. In my last lap, Coach Matt was running next to me, and you know what? I was running faster than I was alone and I guess this is the beauty of having a running mate to keep you going.
At around 3pm ish, I thought tonight will be called off due to the lightning and rain.
But guess what - a beautiful sunset afterall. HE is amazing, isn't it?!
Yes - 10km this Sat and yes, definitely going to have breakfast!
8km run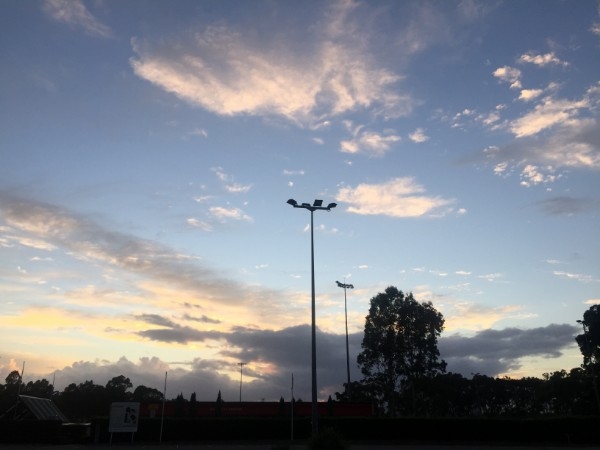 2 March 2019
Another beautiful morning.
Before we set off for our 8km run, Coach Matt asked each one what we had for breakfast. I am 1 of 3 who didn't have anything this mornig.
BIG mistake!!!!
I was feeling a bit "flat" at the half way mark. A bit dehydrated too.
I didn't stop and it was good to have Coach Beth running beside me to encourage me to get through the last 1.5km. I still remembered how she push me to get through the 100m hill. Boy, it was tough and even I did what they said (smaller step and use more of your arms), each step feels heavy.
As soon as we got up to the top and the rest is just one flat road, I started running at my normal pace again, racing through to the end. In my mind at that time, all I was thinking was my water!!!!
Done. Within the 60 min mark. Got a feeling my average pace was like 7min30sec.
Yes, I am definitely going to have breakfast next week. It's 10km next week. Looking forward to it :)
Finding your own pace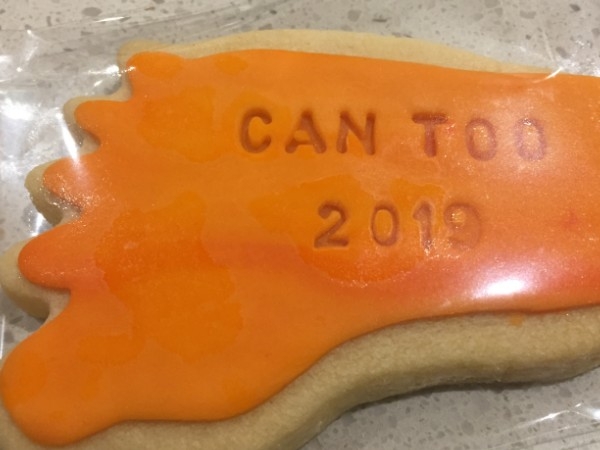 27 Feb 2019
Another breezy afternoon which helps to do the Wednesday night run!
Run 800m, rest 200m.
4 times.
Before we start, our coach reminded us to run at your own pace. For a long distance run, pacing is the key.
This reminded me of a movie I watched last year - one need to find their own rhythm in life. It does not matter how fast or how slow you are, as long as it is your very own rhythm/pace. This is how one can reach the final destination and cross the finish line.
3km Benchmark run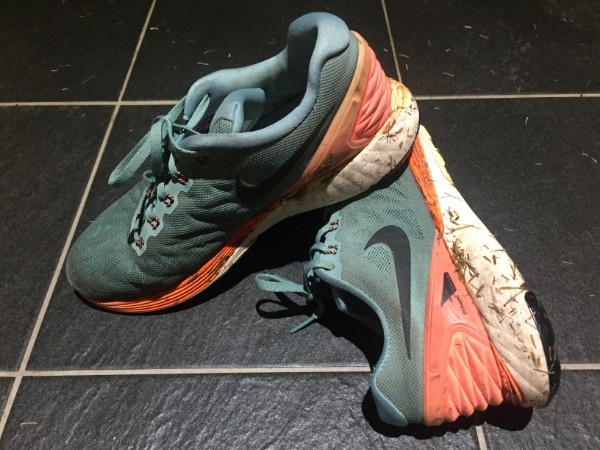 20 Feb 2019
Started raining at around 6.30pm. Wasn't too heavy but yes, we all have to put on our jacket/jumper, get the umbrella out while we wait.
Rain, hail or shine - Can Too run continues.
Good experience to run in the rain (well, little shower this evening).
Tonight is our first benchmark run - 3km. There will be another one in Week 7 and one in week 12.
20min 38 sec. Average 6min 52 sec per km.
I am glad it's under 7min/km.
Let's see how far we can go in 5 weeks time.
1st Saturday 'long' run...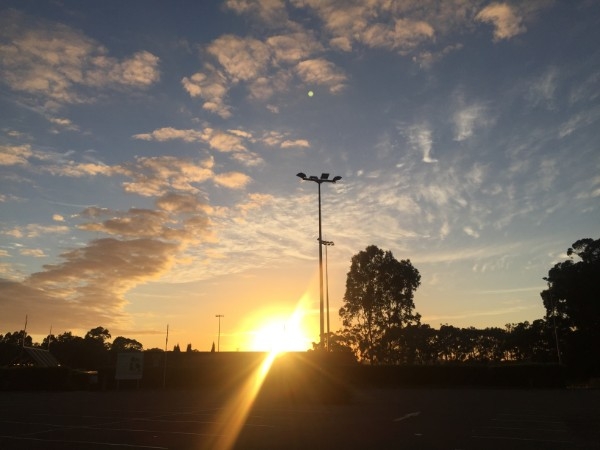 16 Feb 2019
6.45am.
What a beautiful morning and yes, it has been awhile since I got up early on a Saturday morning to do some exercise.
The air was so fresh and the sun was so warm.
Each Saturday we are set to do the distance run.
Today, being the first Saturday, we started with a 4km run.
We ran up and down on Talavera Road and boy, I didn't realise how 'hilly' this road can be considering I have driven on this road many times. I guess there's a HUGE difference when you sitting behind the wheels as opposed to run with your foot.
Don't have a smart fitness watch on me (yes, I am seriously considering to get one), but I finished shortly after someone who finished in around 27min.
My aim is 6min/km, if not better (yes, dreaming!). Still got a long way to go but hopefully my fitness will improve in another 13 weeks time.
Let the journey begins...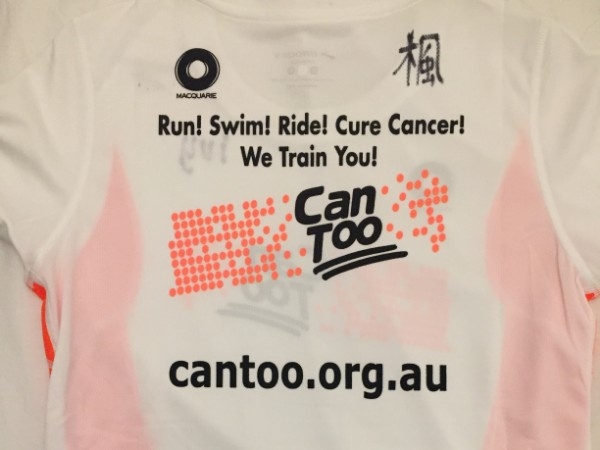 13 Feb 2019 - Week 1 - Wednesday night session
6.30pm. Macquarie Uni sporting fields.
This is where my 14 weeks training begins.
This is not your usual running group. All ages with different level of fitness and all come with a different reason. Some come for the fun to run and train with a group, some purely just miss the Can Too community and keep coming back (in fact, 95% of the group belongs to this category) while some, like me, who want to get train properly and run for a good cause.
Being the first session, our coach Beth (21 years old who competed for Australia and start competing since she was 6) didn't push us hard.
A short interval running and resting session.
This is just the beginning....
Thank you to my Sponsors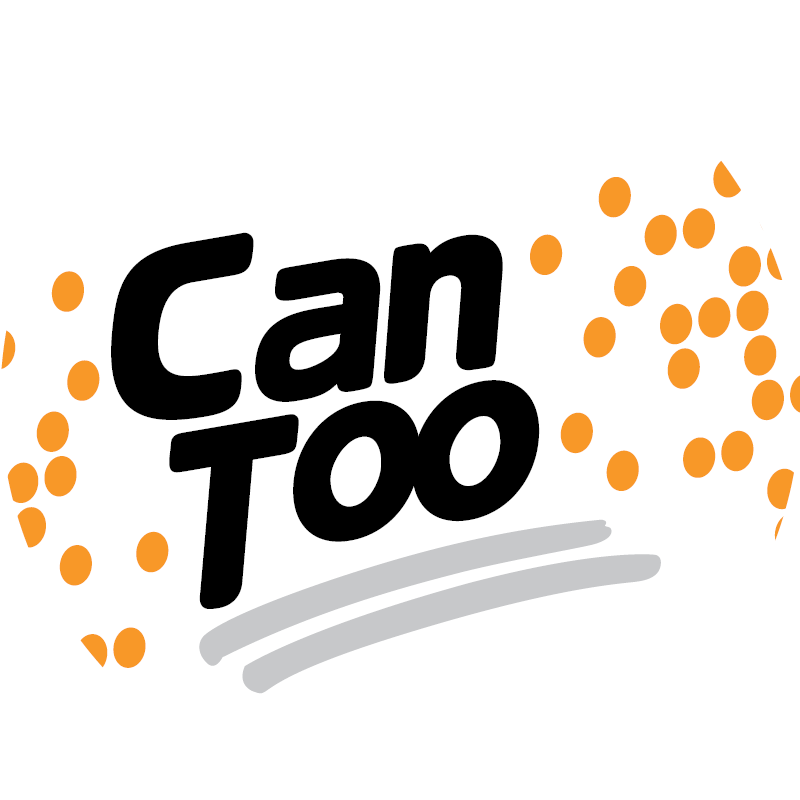 Urs&lillian Meyerhans
Carol Wong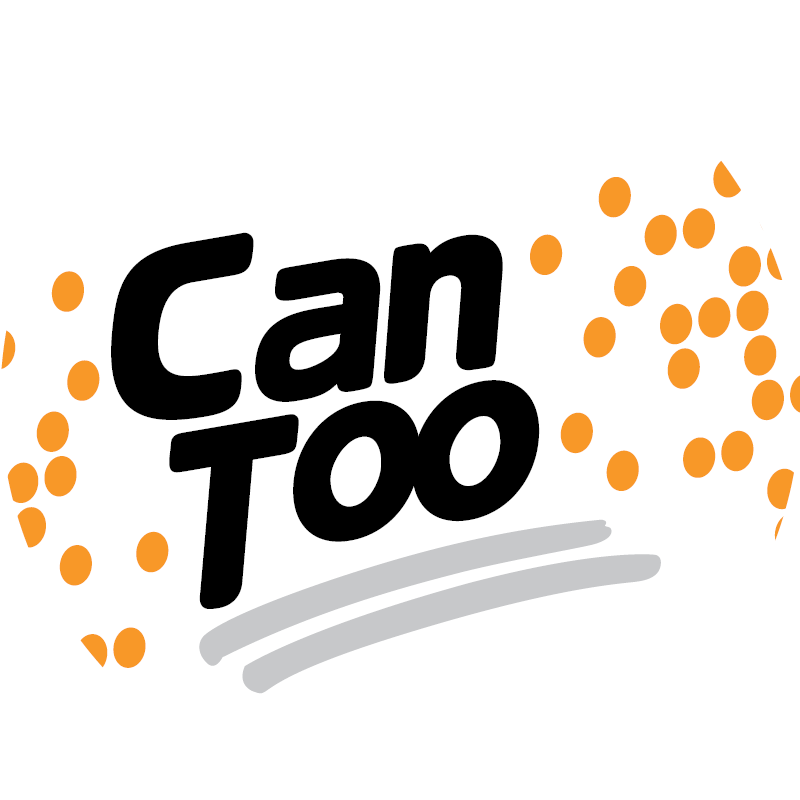 Ron And Tammy Chu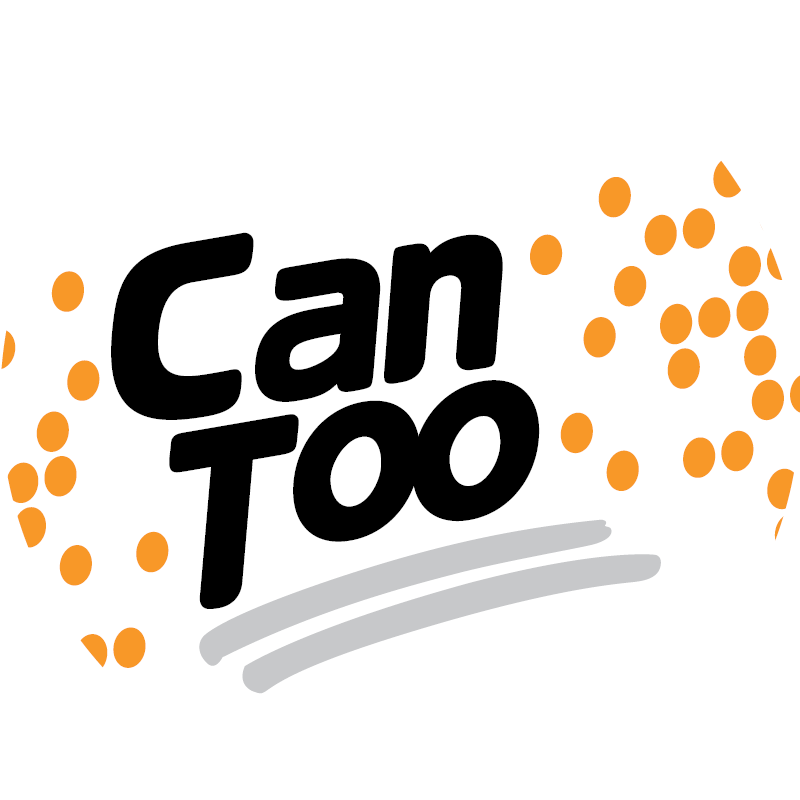 Katy Lin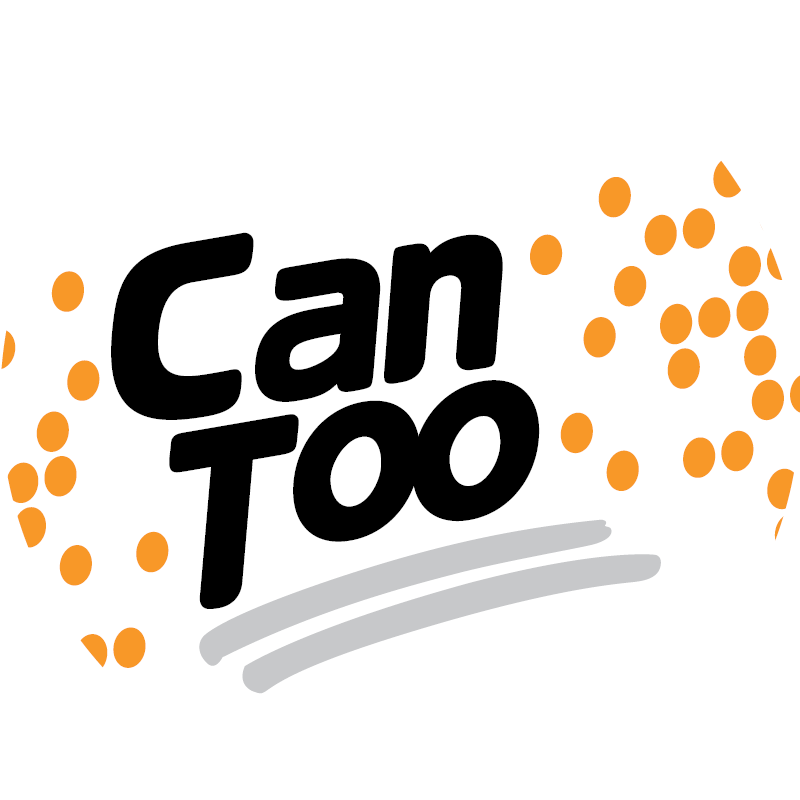 Mark Adams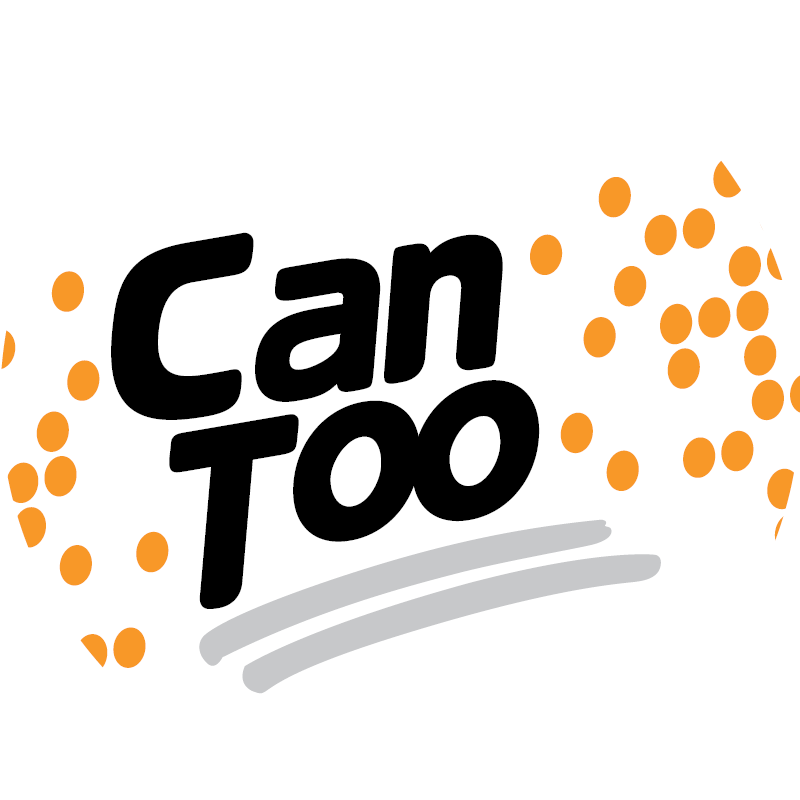 Crystal Koo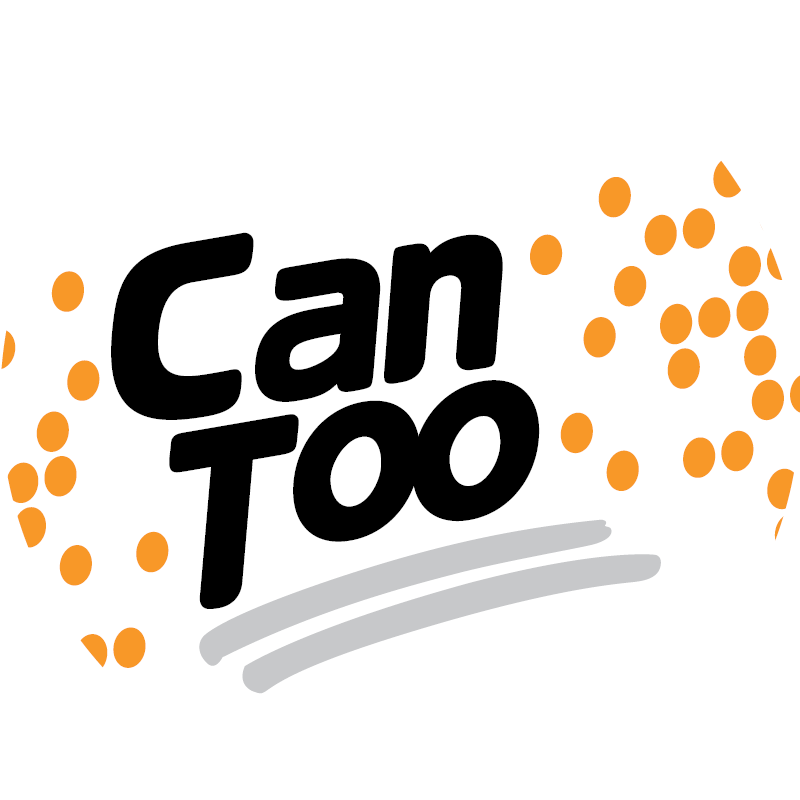 Matthew Hill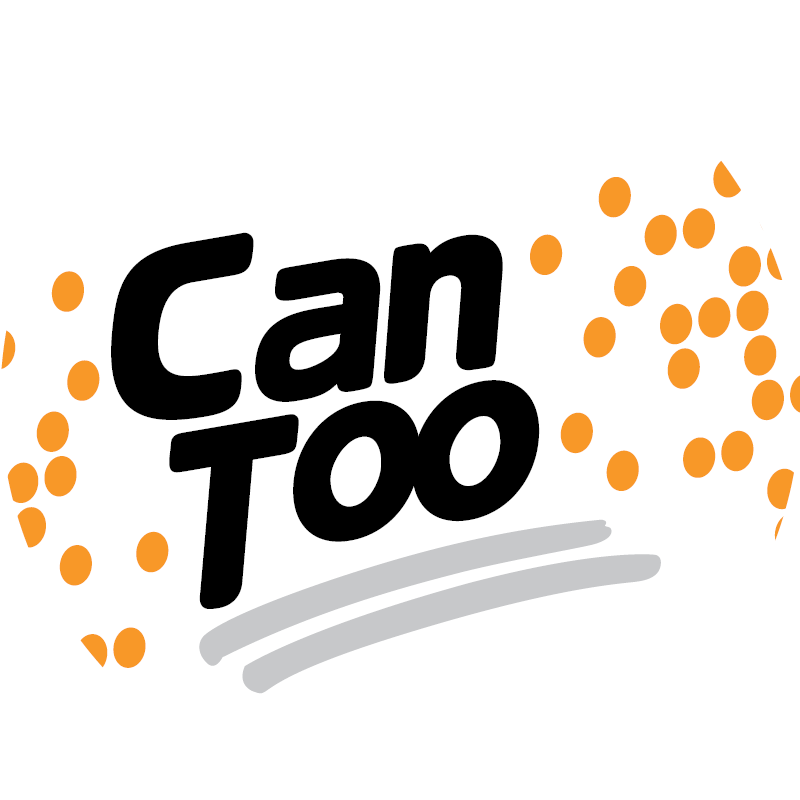 Josef Baukes
Susan Pun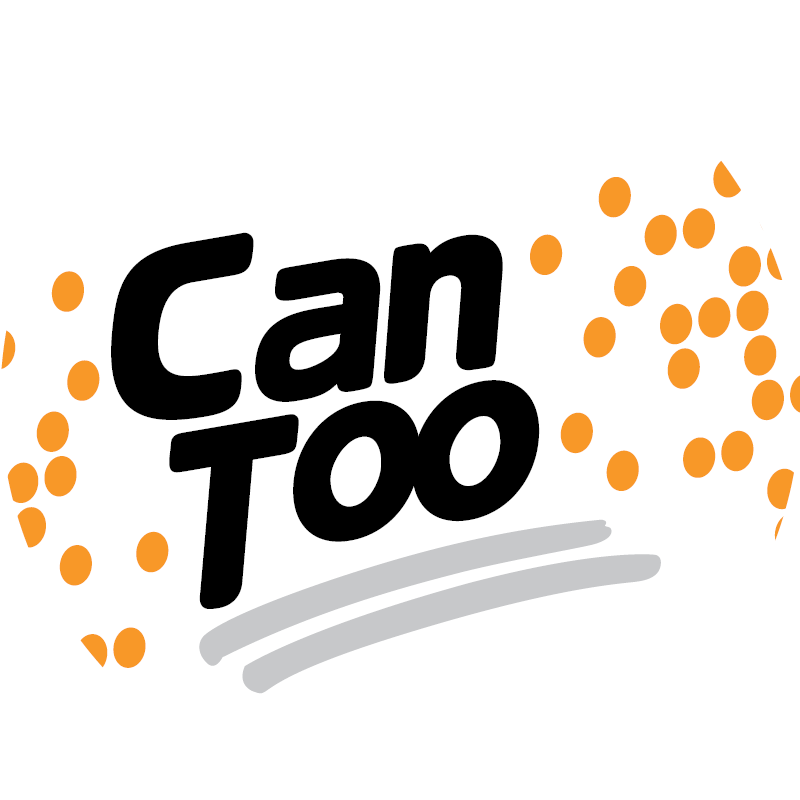 Jean Lewis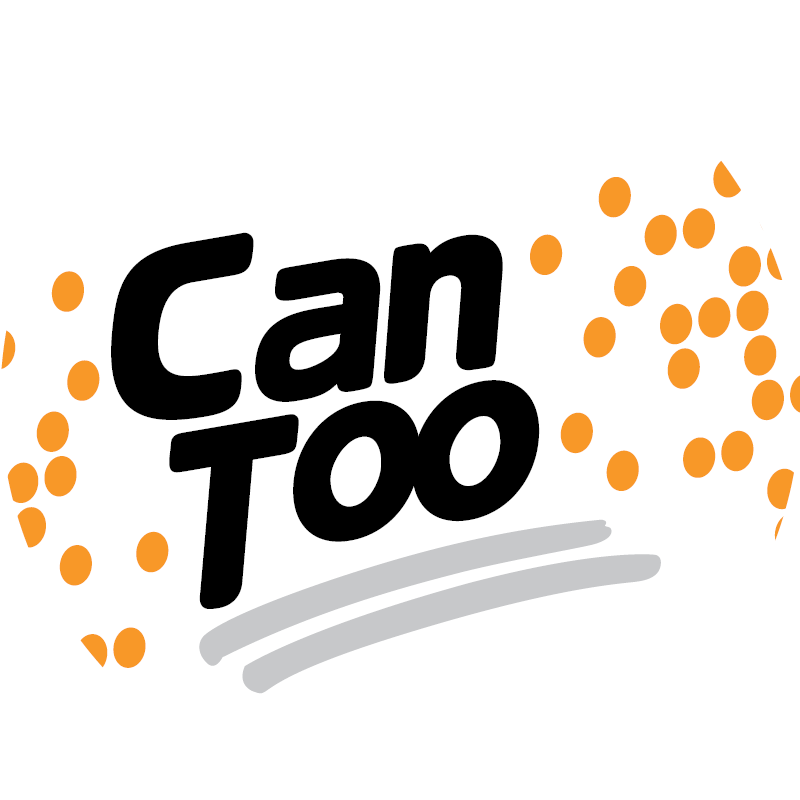 Grace Lin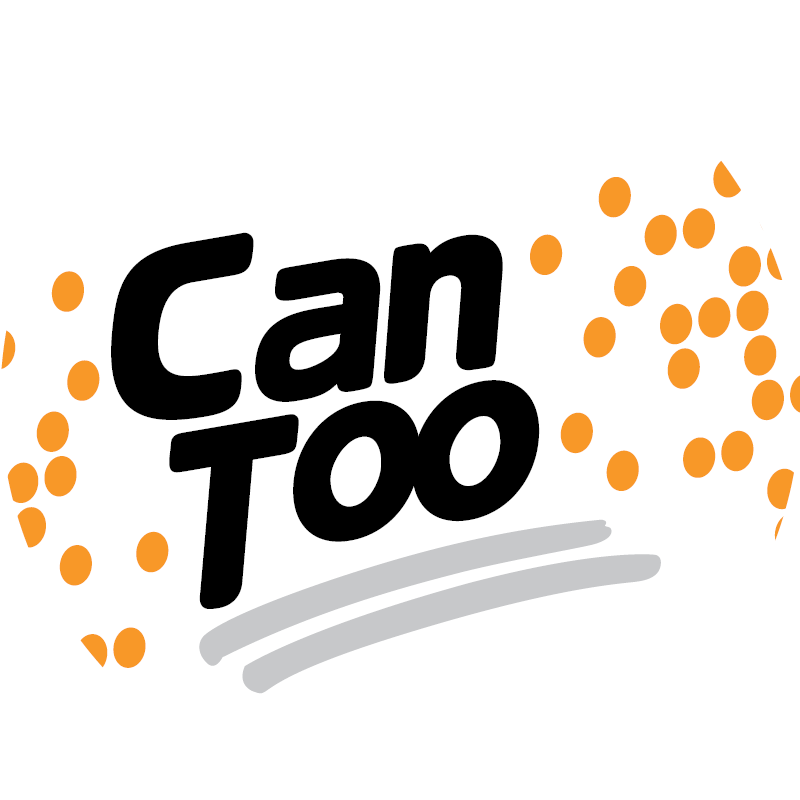 Maria And Daniel Lam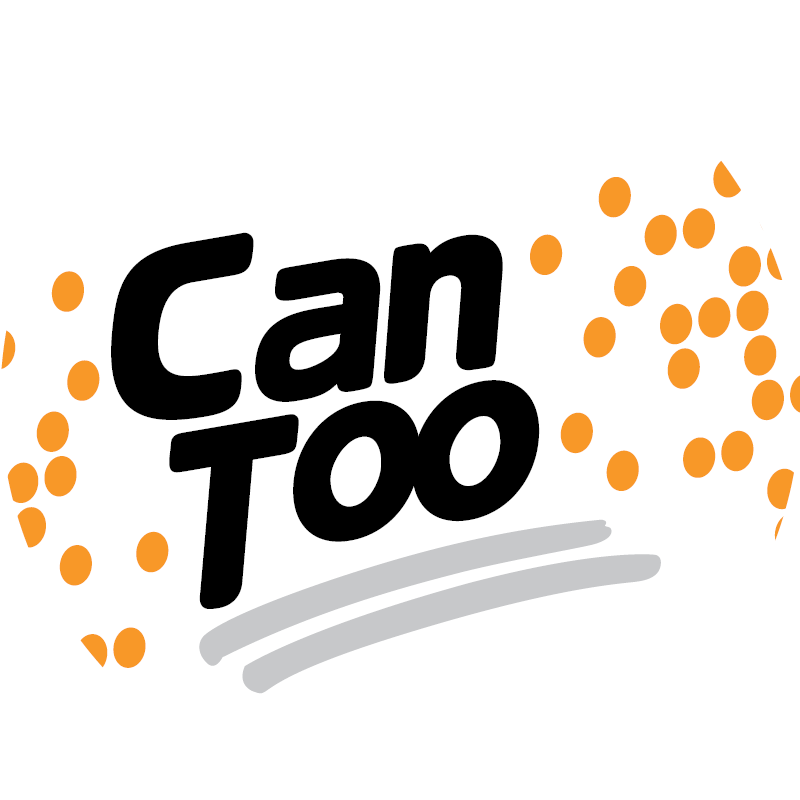 Dan Sze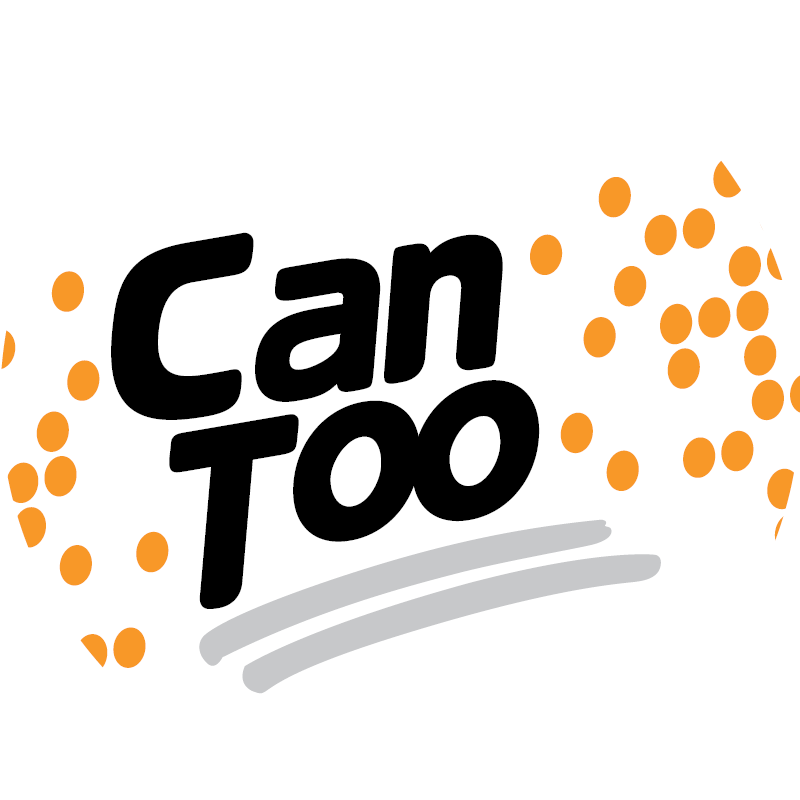 Anonymous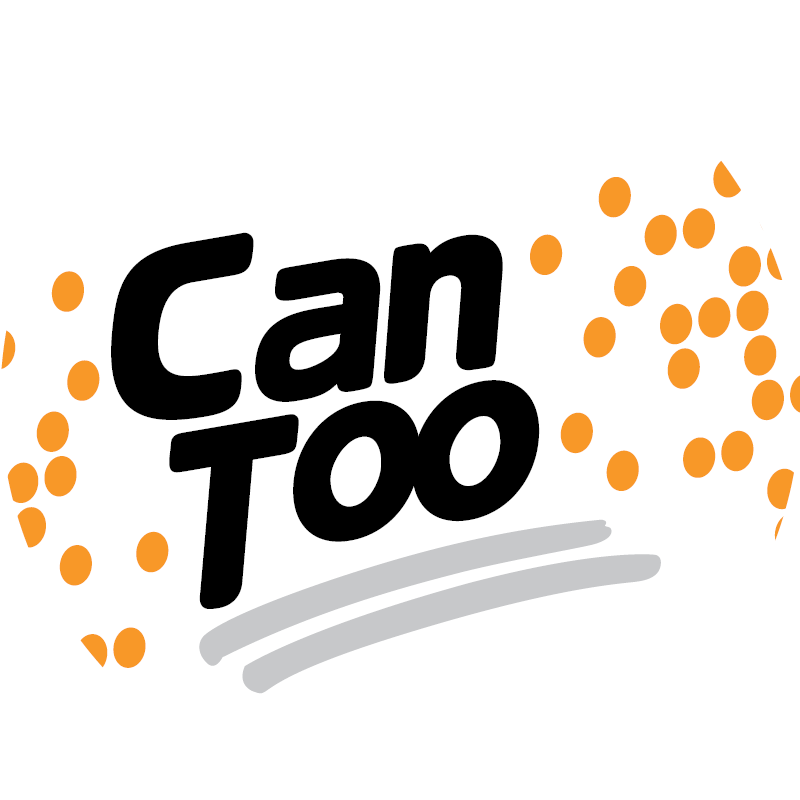 Chris Lo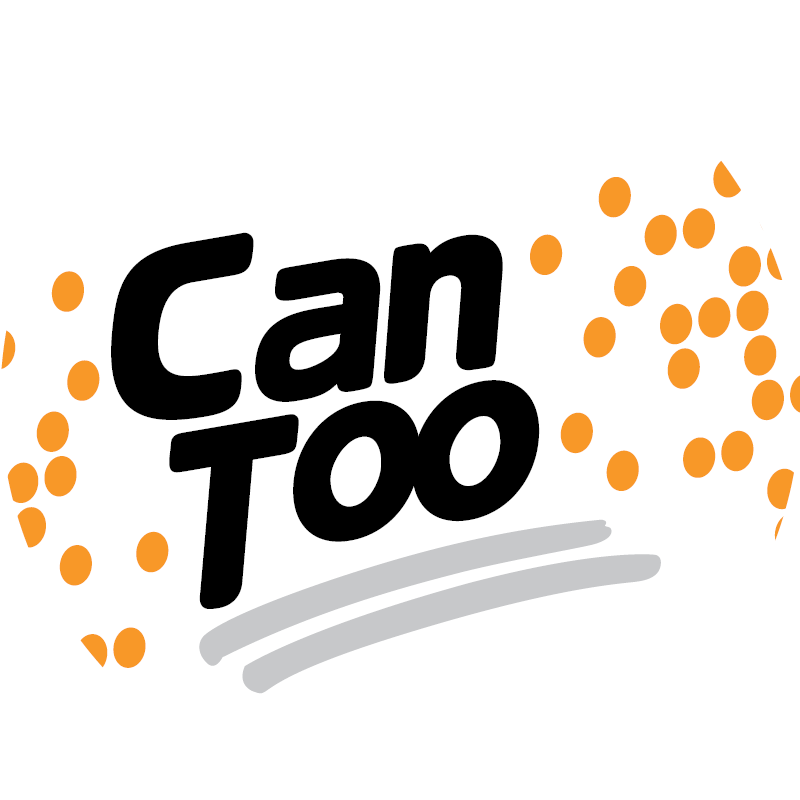 Eve Mullen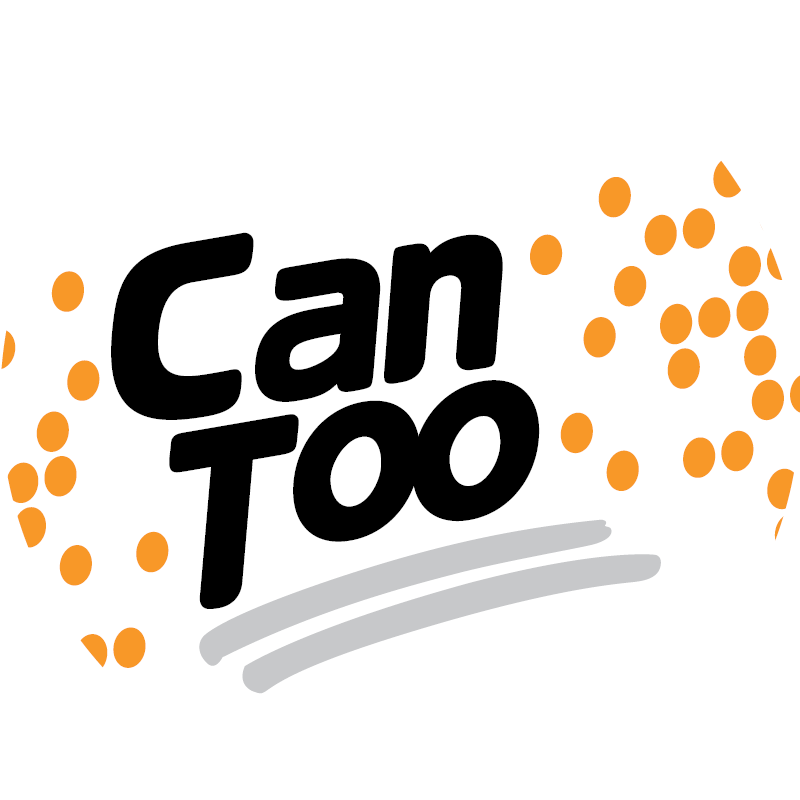 Catherine And Henry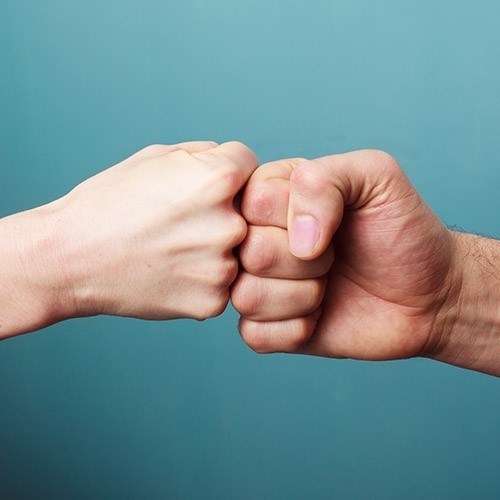 Phoebe Chan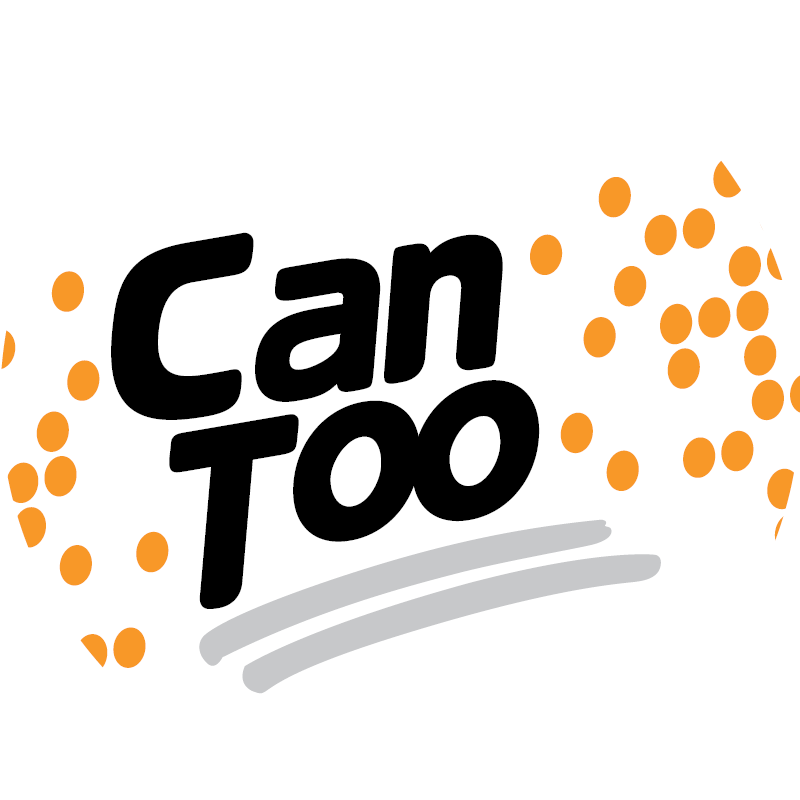 Julie Taylor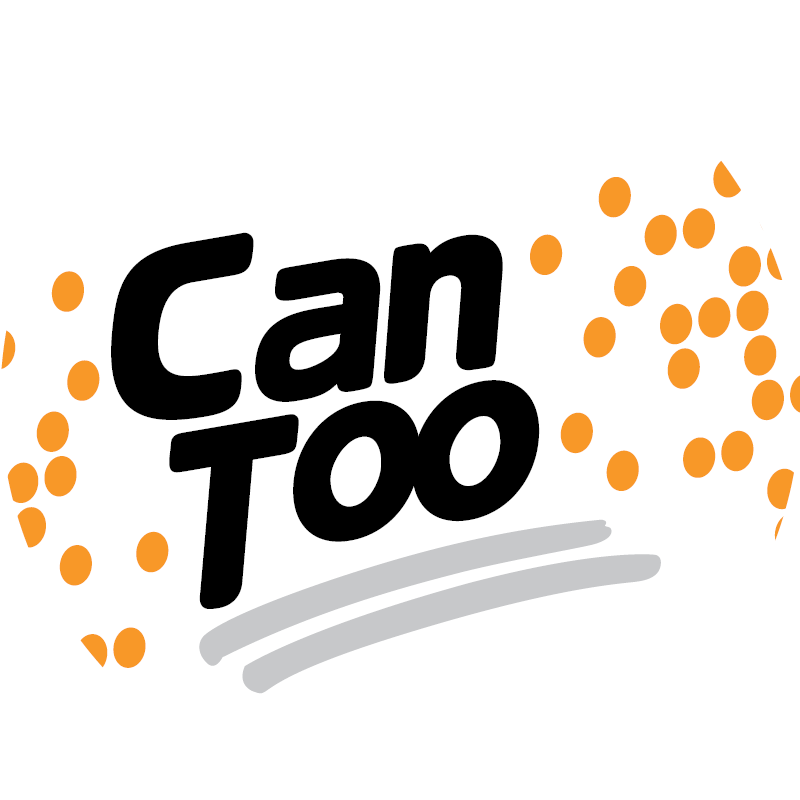 Ernie Lagis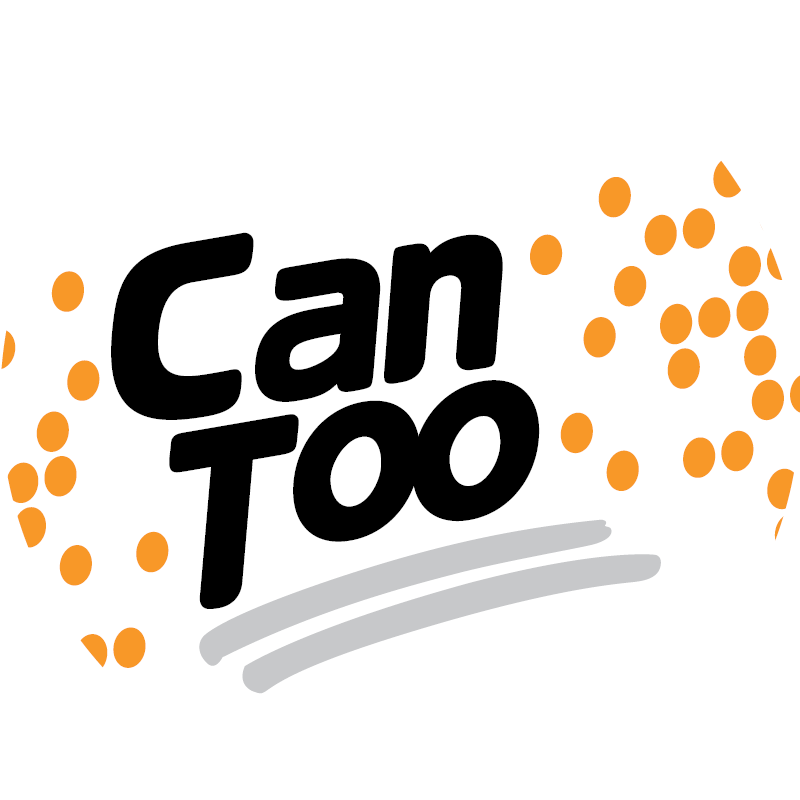 Carmen Leung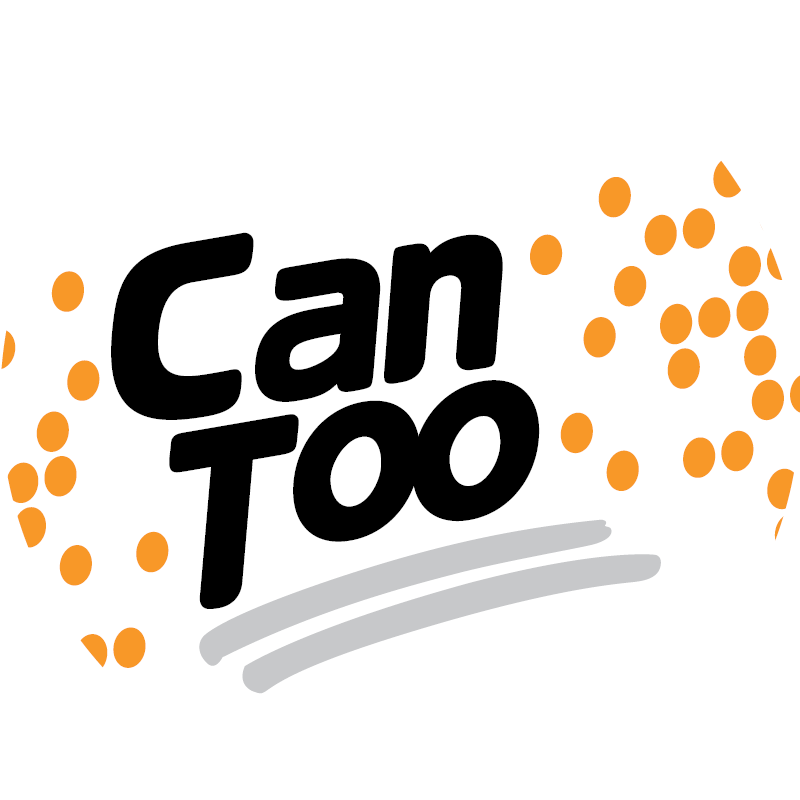 Anonymous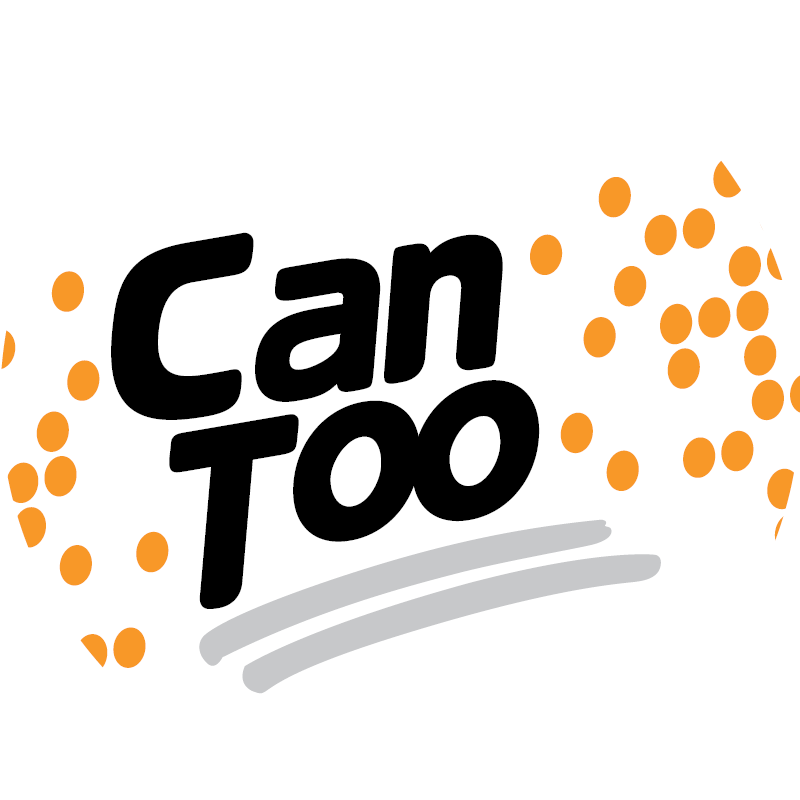 Anonymous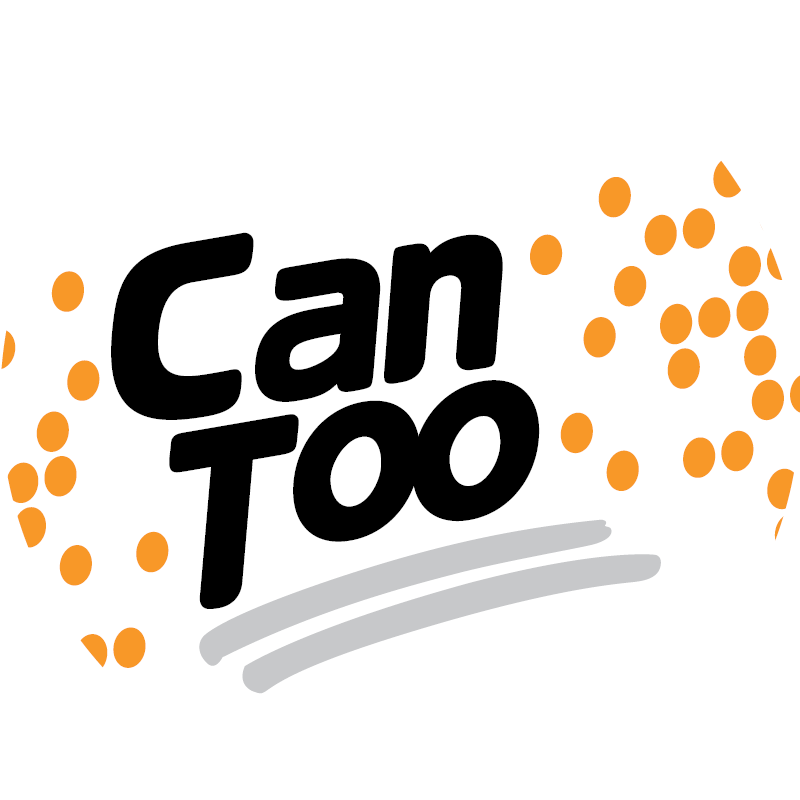 Ivy Lam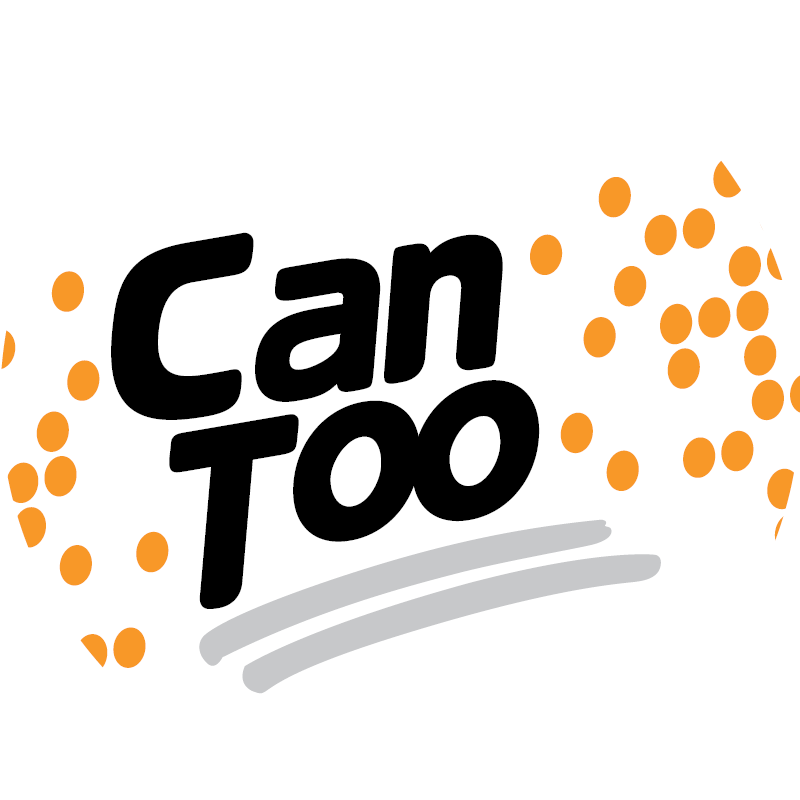 Claudia Challen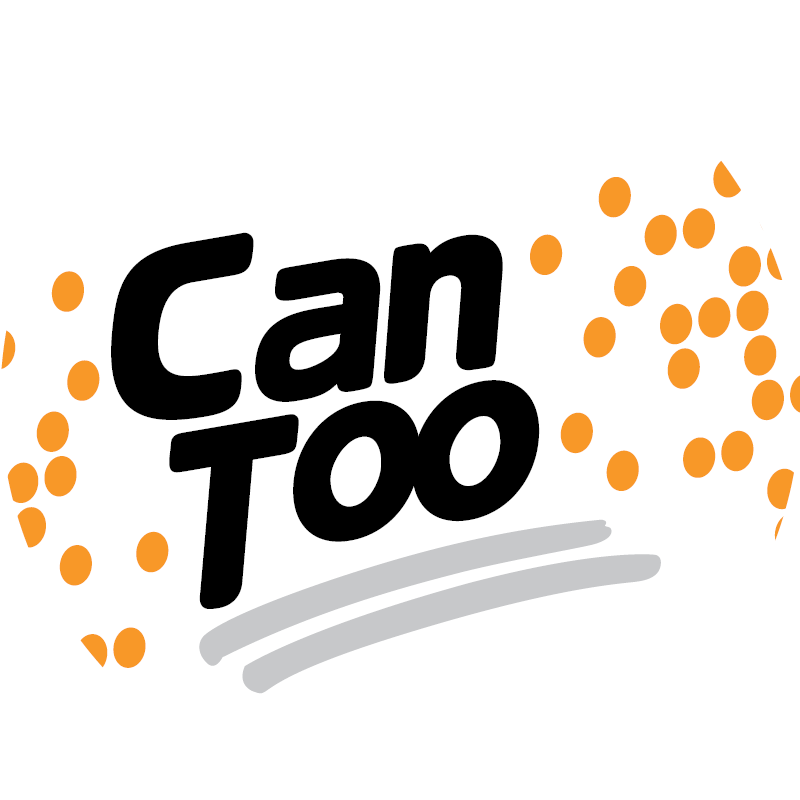 Issy Kempton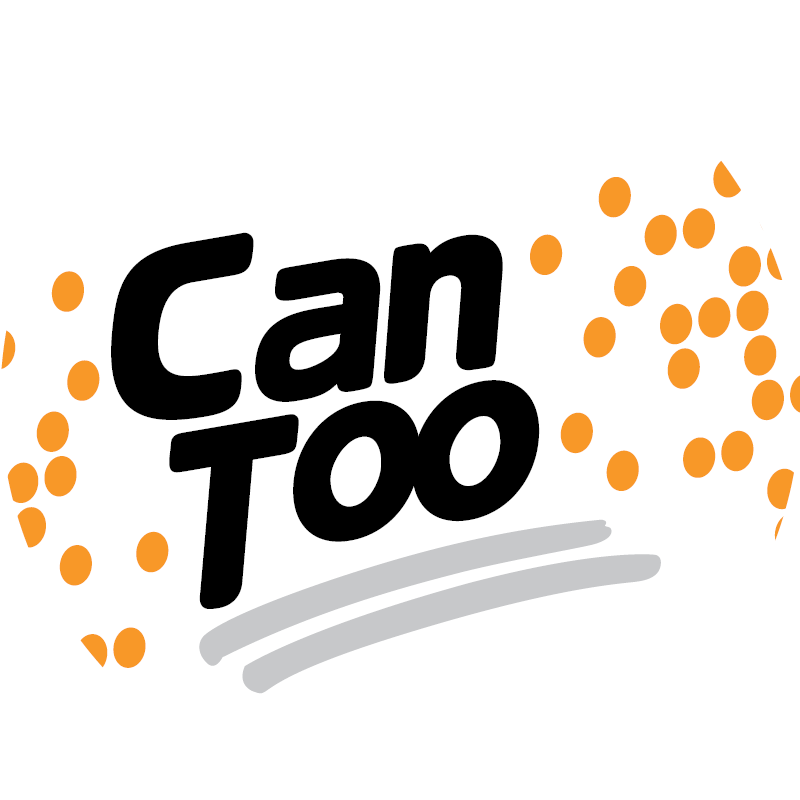 Benedict Or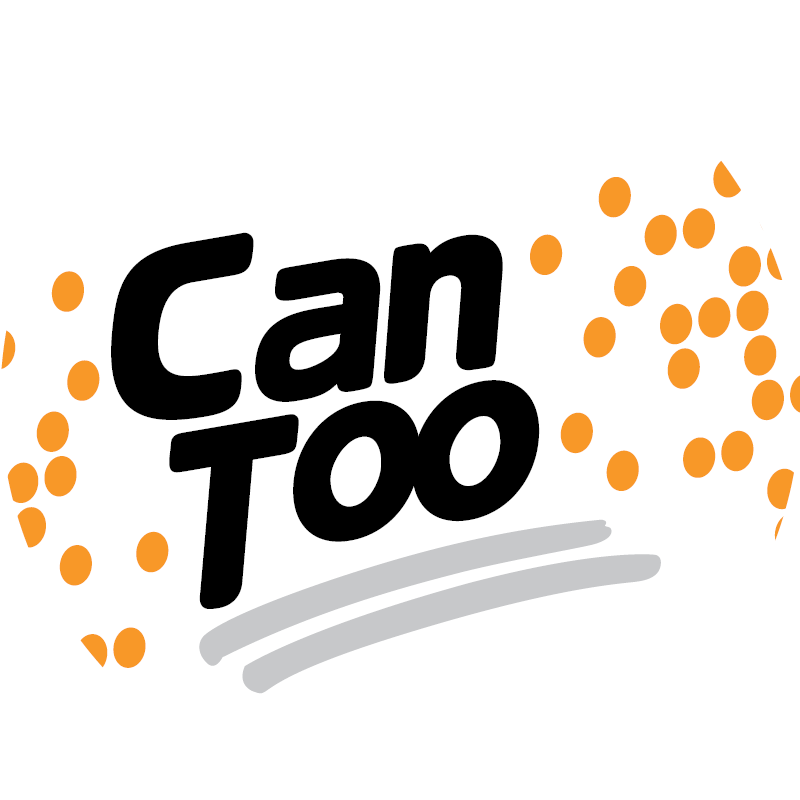 Coach Matt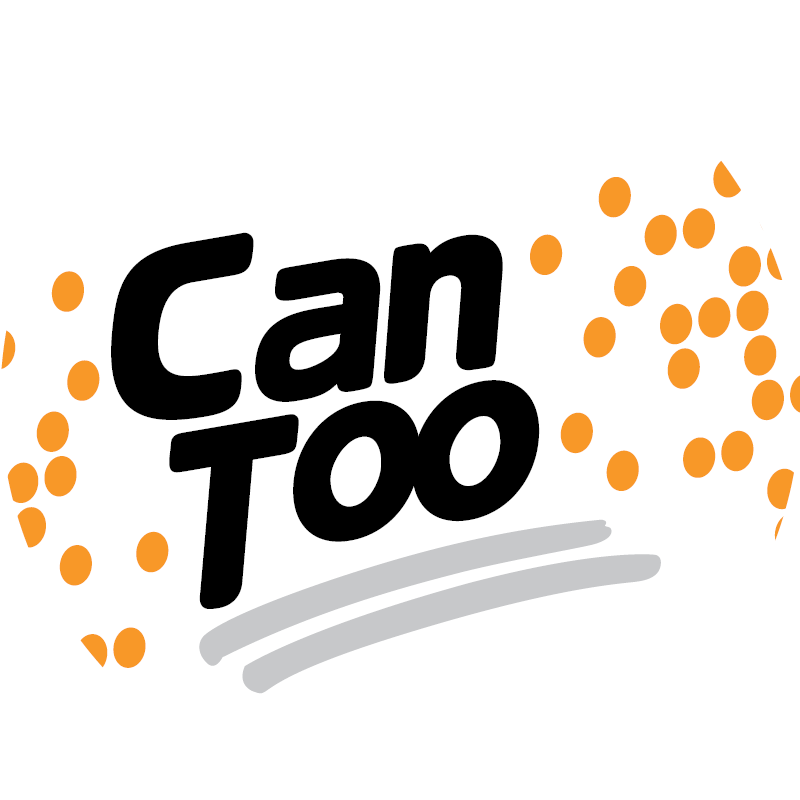 Venus Yang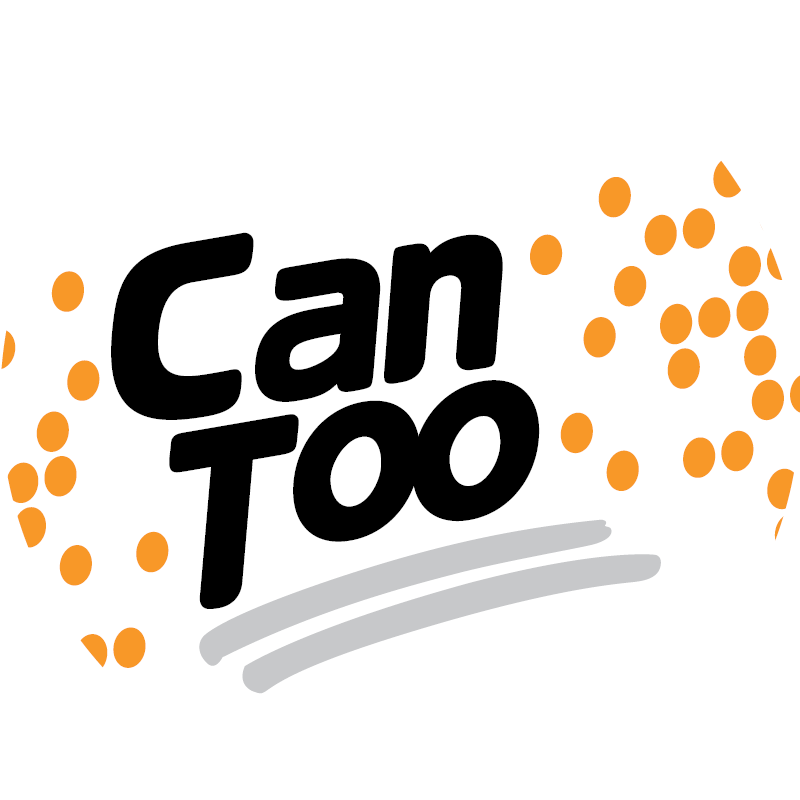 Yolanda And Albert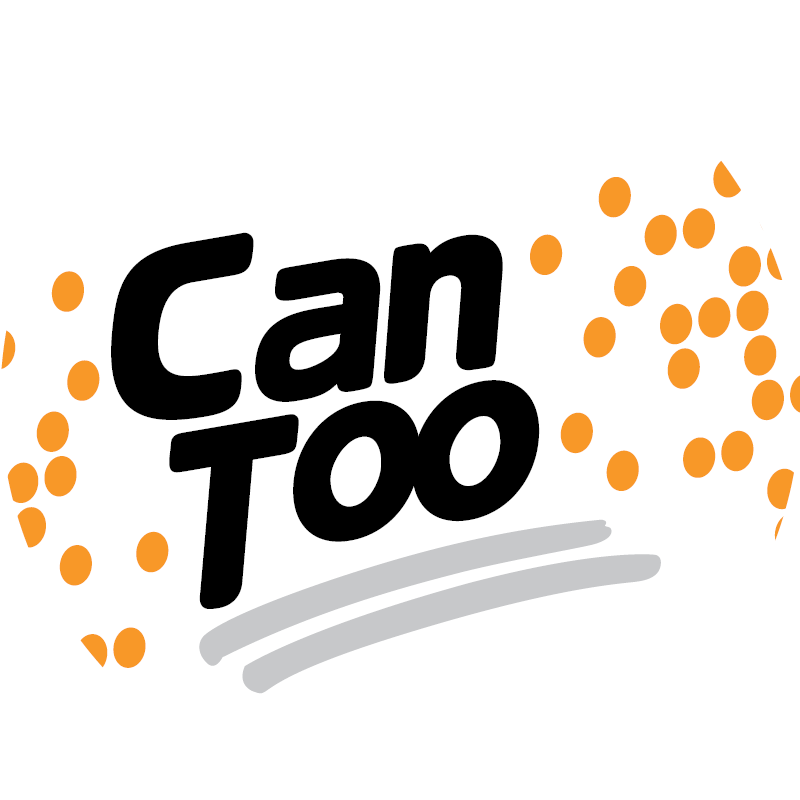 Ivy Lam