3km Benchmark run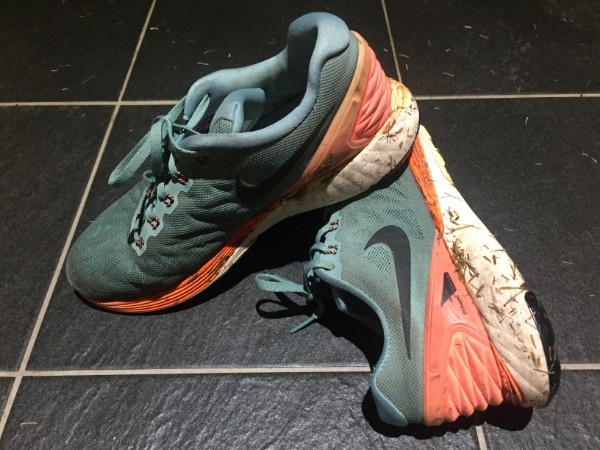 20 Feb 2019
Started raining at around 6.30pm. Wasn't too heavy but yes, we all have to put on our jacket/jumper, get the umbrella out while we wait.
Rain, hail or shine - Can Too run continues.
Good experience to run in the rain (well, little shower this evening).
Tonight is our first benchmark run - 3km. There will be another one in Week 7 and one in week 12.
20min 38 sec. Average 6min 52 sec per km.
I am glad it's under 7min/km.
Let's see how far we can go in 5 weeks time.
1st Saturday 'long' run...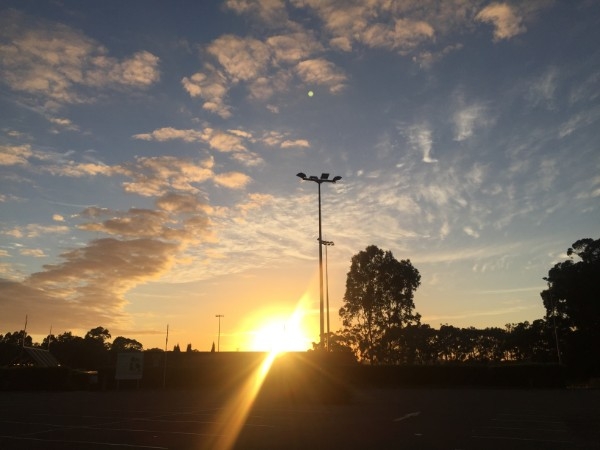 16 Feb 2019
6.45am.
What a beautiful morning and yes, it has been awhile since I got up early on a Saturday morning to do some exercise.
The air was so fresh and the sun was so warm.
Each Saturday we are set to do the distance run.
Today, being the first Saturday, we started with a 4km run.
We ran up and down on Talavera Road and boy, I didn't realise how 'hilly' this road can be considering I have driven on this road many times. I guess there's a HUGE difference when you sitting behind the wheels as opposed to run with your foot.
Don't have a smart fitness watch on me (yes, I am seriously considering to get one), but I finished shortly after someone who finished in around 27min.
My aim is 6min/km, if not better (yes, dreaming!). Still got a long way to go but hopefully my fitness will improve in another 13 weeks time.
Let the journey begins...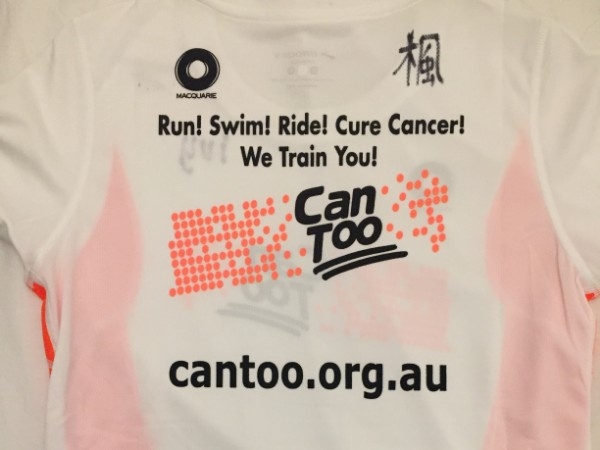 13 Feb 2019 - Week 1 - Wednesday night session
6.30pm. Macquarie Uni sporting fields.
This is where my 14 weeks training begins.
This is not your usual running group. All ages with different level of fitness and all come with a different reason. Some come for the fun to run and train with a group, some purely just miss the Can Too community and keep coming back (in fact, 95% of the group belongs to this category) while some, like me, who want to get train properly and run for a good cause.
Being the first session, our coach Beth (21 years old who competed for Australia and start competing since she was 6) didn't push us hard.
A short interval running and resting session.
This is just the beginning....
I'm supporting cancer research and prevention with Can Too Foundation.
1 in 3 women and 1 in 2 men will be diagnosed with cancer in their lifetime. This means that potentially someone we love may have to battle cancer, and that's a statistic that needs to change.
So I asked myself, "what can I do to help?" That's where the Can Too Foundation came in! Can Too provide professionally coached training programs for participants – of any fitness level – to run, swim and cycle their way to a healthier lifestyle and a cancer-free world.
In return, I am raising valuable funds that go towards innovation in the prevention, care, and control of cancer. Since 2005, Can Too Foundation have trained over 15,000 participants, raised over $20,000,000 to invest in 158 one-year cancer research grants.
It would be fantastic if you could sponsor me, or even better join me in a program!
Thank you for your support!