My Saturday morning was fabulous......how was yours?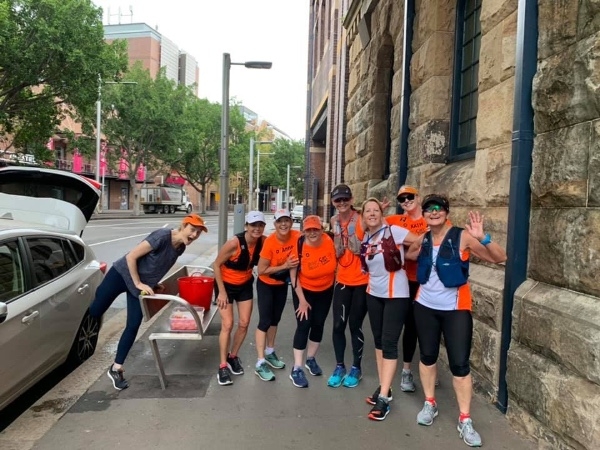 Today, I ran from Kirribilli over the Harbour Bridge around the Opera House and Circular Quay around to Barangaroo then Darling Harbour and onto Jones Bay Wharf and back again
It was cool, overcast with just a few sprinkles of rain which is great running weather. We followed up with a great breakfast then onto our other weekend activities.
What a great way to start a weekend!
Hope you enjoy yours too
Cronulla Froth and Bubble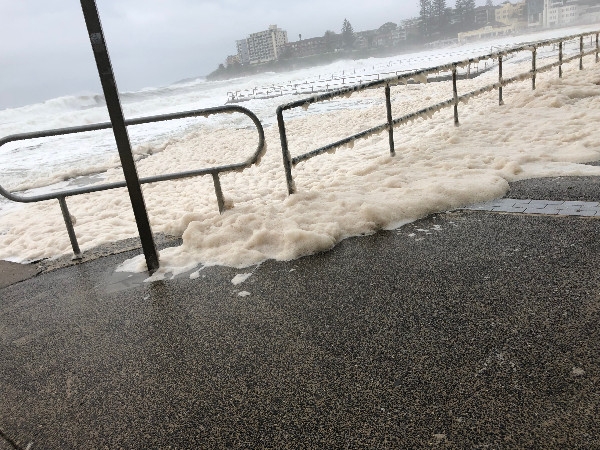 Couldn't make it to training as the car battery decided to fail so I waited for the rain to slow down here in Cronulla.
Not only was the beach almost empty, I had a foamy run!  Lots of froth and bubble.
You never know what the day will bring, just got to take whatever comes, rain, hail, sunshine, heat, we get it all.
Kirribilli to Mosman and those hills
This week, we ran from Kirribilli to Mosman via the water and we had an opportunity to stop and take this photo
Very hot day and lots of hills but check out this stunning view.  Can't beat Sydney and the harbour.  I'll take it any day of the week
And it's always great to catch up for breakfast afterwards
January Bushfire season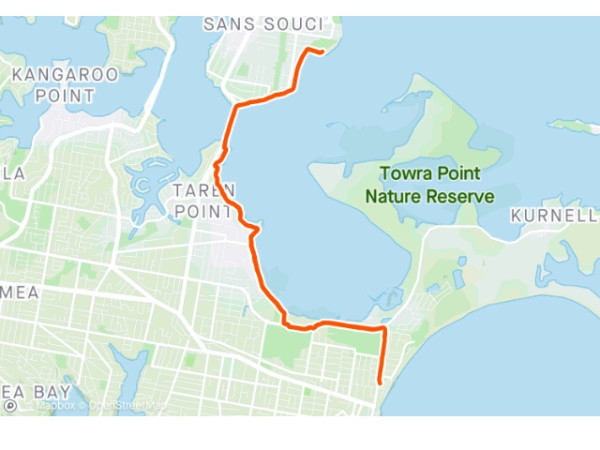 Well, running with the team from Can Too Kirribilli has been harder than expected with several of the training sessions cancelled or postponed due to smoke over the city.
it's amazing how you can adapt and catch up on other days when the temperature and smoke are not as bad, but it did mean more training on my own
I'm looking foward to spending more time running from Kirribilli and learning about all the distance run options on teh North side
In the meantime, I've been running from Cronulla to Sans Souci and beyond
Let the Long Run training begin
I've now completed my first two long runs with the CanToo combined marathon training teams. We are just doing 8 to 10kms right now but we will build up the long run each week over the next 18 weeks of the program. The photo is our starting point at Kirribilli then we run over the Harbour bridge around the parks, roads and wharves then back over the bridge again. It's a great way to start the day, even if I have to set the alarm early to get there. The next two weeks we will all be running on our own during the Christmas / New Year break and I'm looking forward to my next run in the city with the team.
Outside my comfort zone
Last year, I got out of my comfort zone when Hanh and I decided to train ourselves and run a marathon in Sydney together.  We had both lost loved ones to cancer and decided to run in purple for Panacreatic Cancer.
Next year, I will be doing it again as I've signed up for the London Marathon with Can Too.
Of course, this is nothing compared to being out of your comfort zone whilst receiving treatment for cancer and every one I've spoken to has a family member who has experienced it.
I'm looking forward to meeting my team mates, improving my fitness during training sessions and raising funds for such an important cause that affects so many people.
All donations to the cause are truly appreciated.
I'm supporting cancer research and prevention with Can Too Foundation.
1 in 3 women and 1 in 2 men will be diagnosed with cancer in their lifetime. This means that potentially someone we love may have to battle cancer, and that's a statistic that needs to change.
So I asked myself, "what can I do to help?" That's where the Can Too Foundation came in! Can Too provide professionally coached training programs for participants – of any fitness level – to run, swim and cycle their way to a healthier lifestyle and a cancer-free world.
In return, I am raising valuable funds that go towards innovation in the prevention, care, and control of cancer. Since 2005, Can Too Foundation have trained over 15,000 participants, raised over $21,000,000 to invest in 168 one-year cancer research grants.
It would be fantastic if you could sponsor me, or even better join me in a program!
Thank you for your support!