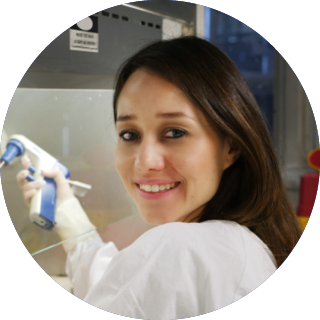 Stomach Cancer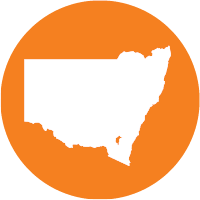 University of NSW
Stomach, or gastric, cancer is a major cause of worldwide suffering. In 2012 it was the third leading cause of cancer-related death internationally. Because it has either non-specific – or no – early symptoms, it's usually only detected when it's at an advanced stage. The prognosis is poor, with five-year survival rates of less than 10%.
Dr Natalia Castaño Rodríguez, a National Health and Medical Research Council Postdoctoral Fellow in the Helicobacter and Campylobacter Laboratory at The University of New South Wales, is embarking on a fascinating study that embraces novel approaches inside and outside the lab. Natalia seeks to identify genetic differences associated with increased risk of stomach cancer in certain groups of people, screening individuals to support prevention and enable new intervention strategies and treatments.
Natalia, 34, will also examine the interplay of factors involved in the development of stomach cancer associated with the bacterium Helicobacter pylori, which grows in the digestive tract and is responsible for gastric ulcers. The bacterium is known to be a key risk factor for the disease, having been classified by the World Health Organization as a Class 1 carcinogen.
In studies in the Chinese population, which accounts for 42% of the global incidence of gastric cancer, Natalia and colleagues have identified polymorphisms in genes that dramatically increase the risk in subjects.
"While this is an important finding, it's essential to determine whether these or other polymorphisms are associated with an increased risk of gastric cancer in other geographic groups, so we'll also be investigating Colombian and Australian populations," she says.
"If these studies confirm our findings in the Chinese population, we can screen subjects for genetic biomarkers to identify those at most risk of developing gastric cancer and perform further experiments to understand the underlying mechanisms."
High-Risk Populations
"Interestingly", says Natalia, "stomach cancer is most prevalent in low socio-economic groups and in those aged over 60 – though in some high-risk populations such as Colombians the critical age from which the incidence increases steadily thereafter is as low as 30."
Natalia was born and raised in Colombia and completed her medical degree in Colombia then her PhD in Molecular Genetics at The University of New South Wales in December 2014. Given Natalia's medical background, she is particularly interested in translational research, and sees the Cure Cancer Australia research grant as an "amazing opportunity" to improve prevention of stomach cancer through surveillance and treatment. Because the disease is the number-one cause of cancer-related deaths in her home country, she believes she's contributing directly to the fight against it not only in Australia but in Colombia too.
Natalia's first research project while an undergraduate student at Del Rosario University in Colombia was on immunotherapy for melanoma. Later, a young patient with pancreatic cancer whom she met, and who died just two weeks later, made Natalia realise she wanted to dedicate her life to cancer research.
Natalia's Personal Loss
But Natalia has been personally affected, too, having had surgery for two basal cell carcinomas on her face, then losing one of her best friends, Paula Jaramillo, to lung cancer in 2013. "Paula's courage to combat it and eventually accept the outcome has deeply changed the way I see life and how I value my relationships," she says.
The research journey has taught Natalia some other salutary life lessons. At first she believed that excelling at research was enough to succeed. Now she appreciates that a researcher must also be consummate multi-taskers, excelling at networking, teaching, management, even marketing. "All these responsibilities can be overwhelming," she says.
Natalia married a Career Development Fellow from the Cancer Institute NSW, Nadeem Kaakoush, in 2015. "It's invigorating to be able to share your crazy scientific ideas with your better half," she says. "We love sports, good coffee, dogs and to travel."
One of her firm beliefs is that "life is a mirror, which basically means that if you frown at it, it frowns back; if you smile, it returns the greeting."
Dr Natalia Castaño Rodríguez was a 2017 Cure Cancer Australia grant recipient supported by the Can Too Foundation.