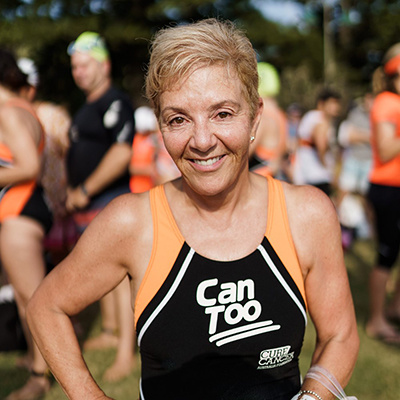 For International Women's Day, we asked the Chair of Can Too Foundation, Anne Massey to reflect on what the special day means to her.
Anne believes that we're a long way off from achieving its aim of helping all nations eliminate discrimination against women.
"I'm a big believer in having men walk alongside us (not ahead or behind) to achieve this goal, and educate, change thinking, condemn adverse actions, support and mentor, and fully accept and celebrate our differences for the greater good of our world and planet.
I have faith in communities like Can Too - those where race, creed, colour, job, size, shape, title, wealth or anything else that society typically defines us as is irrelevant, and where you come together for a common and shared goal.
We are primed to look for the negative in those who are not like us - often defined by the media, by race or religion, by disabilities. I say just don't buy into it.
Stop with the gender norms!
We are all human and some of us share similarities and others have differences.
Seek mentors
Those who believe in you until you believe in yourself, and then pay it forward for others.
We need to become more aware of and have a greater understanding of our unconscious biases - they are learned early and they shape our thoughts and decision making. It is more those than anything else that needs to change.
Doing something you're scared of is insanely liberating
Know how precious health is. Don't wait until it isn't to take care of it and nurture it
Find your purpose. What is it that you care deeply about and for? How can you fully integrate that into your life with work, community, family and friends?"