The Big Day - Race Day - 2019 Sydney Morning Herald Half-Marathon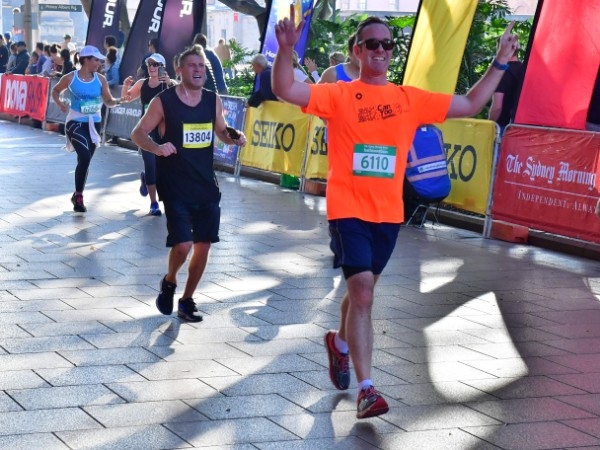 Yes, thats me. I did it. I completed my first Half-Marathon in 2hrs 14minutes running for CanToo and Cancer Research.
And what a run it was, a lot more hills than expected and a nasty turn-off for 2kms just when the finish line was insight.
The feeling at the finish was elating and a wave of emotions flashes over you within seconds. As I crossed the finish line, I re-trained my legs to walk over to the Can Too tent to celebrate with my new found running friends to compare times, stretch and grab something to eat from the abundance of cakes, treats and croissants that had been prepared earlier.
Reluctant to leave, everyone headed off home to freshen up only to regroup later in Surry Hills to continue the celebration and reflect on each others achievements, we 'crossed-live' to the rest of our pod who ran the Hawkes Bay (New Zealand) and Great Ocean Road (Melbourne) Half-Marathon's on the same weekend.
While this is the end of training for some, others have signed up for their next Can Too programs. I must admit the vibe and support from the Can Too leadership team does make you want to do more, hmmmmm.
Thanks to everyone who donated and supported me through this program. Not only have I raised money for a fantastic cause, but i've improved my fitness and made many new running friends along the way.
Sydney Harbour - Saturday 10Km Training Run - Last Weekend before the Race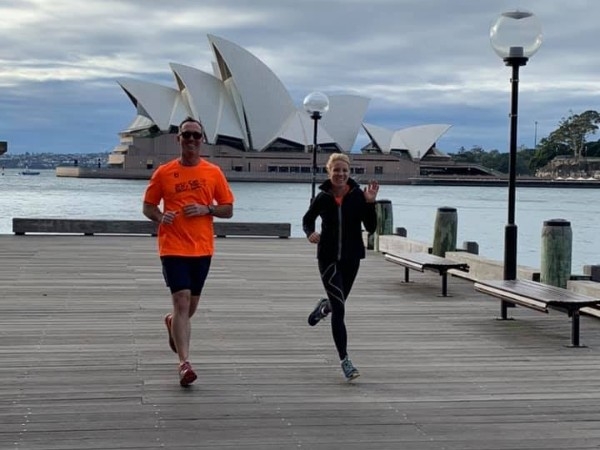 As the final week of the half-marathon training comes to an end, we close out the week with a casual 10KM run around beautiful Sydney Harbour which is part of the SMH Half Marathon race, next weekend. Can Too training Pods from North, East and West all gathered at Hyde Park to hear Annie, Can Too founder and Anne chairperson remind us of our contribution to the program and our own 'self-health' in fighting Cancer. After a short warm up, we were off.
During the run I had of pleasure of running with Can Too coach, Ultra-Marathon Runner and Winner 2019 Dubbo Marathon,Tilly. Tilly it was great to running with you, thanks for keeping up
.
My average pace for the run was 5:55 per kilometre, which was close to what I planned as a pace.
Update: The numbers are in from our Bunning Cake Sale last weekend, as a group we raised over $1200. Thanks to Claire and Laura for doing the baking and the shoppers at Bunnings Alexandria for buying them.
Wednesday Night Track Night - Researcher Update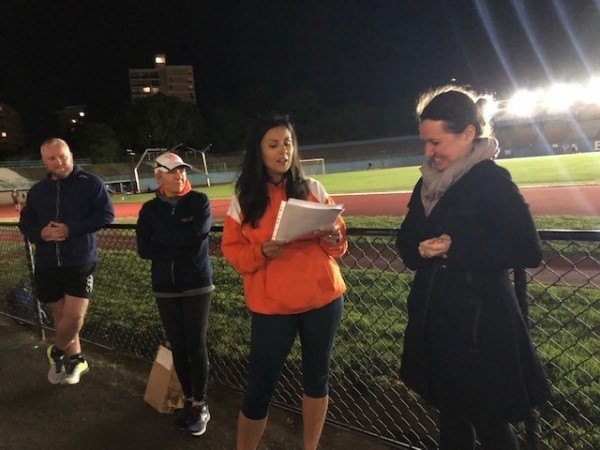 Hoodies and long pants were required last night as we headed out to E.S Marks track for a cool night of track work. Before getting started, we were introduced to NSW Young Woman of the Year 2019 and Pancreatic cancer research Dr Angelica Merlot. Dr Merlot was sucessful in winning $100,000 Cancer Research Grant, a grant which was fully funded by the Can Too Foundation. Its rewarding to hear people speak so passionately about something they believe in and its moment like this that make all the weeks of training and fundraising efforts worthwhile. After some group photos and a talk about 'pacing' we got into the running, a nice easy 4 x 1.0Km. The training runs will be shorter from here on until race day.
Pancreatic and brain cancer researcher Dr Angelica Merlot has been nominated for 2019 NSW Young Woman of the Year.
https://newsroom.unsw.edu.au/news/health/cancer-researcher-nominated-2019-nsw-young-woman-year
Cake Sale Fund Raising at Bunning's.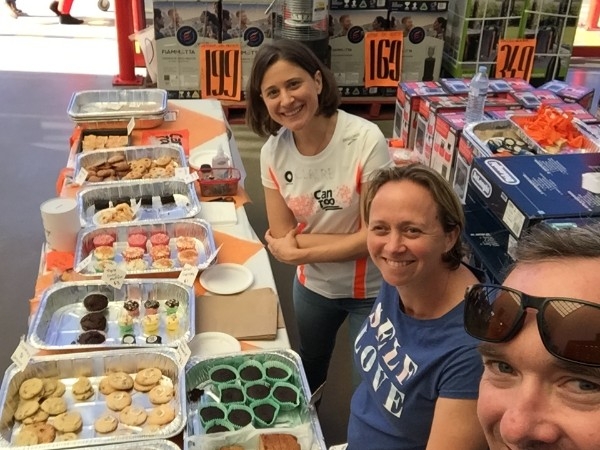 I've been pretty slow off the mark (pun intended) with my fund raising so this weekend the running was put on hold while we setup our cake stall at Bunning Mascot. Started setting up at 8:30am and finished at 4pm. Laura and Claire had been cooking all day Friday to get nearly 400 deliciously tasty items including muffins, cupcakes, protein balls, cookies and slices ready to sell.
On the day we had a consistent stream of people buying our goodies with some coming back for seconds. In some cases people just donated money after learning about Cantoo, supporting us with our running goals and cancer research. The sale went down a treat (hahaha) with only small number cookies and biscuits left to sell at 3:30pm.
All the counting has been finalised and the proceeds we raised on the day will go to our fundraising targets.
E.S Marks Athletics Field - Another Time Trial Wednesday Night
Well no major injuries after 18Km run which I'm really happy about. Tonight its a 5km time trial. Not sure how this is going to go. At this point I'm more focused on keeping my "leg fitness" rather than time so that I don't cramp or strain anything during the half-marathon. After the warm down we headed over to The Doncaster Hotel in Kingsford for Dinner and a Social catch-up with others in the group. Always chatting to someone new. It's now less than 3 weeks to go before the main event.
Race Day Trial - 18KM Sydney City Run.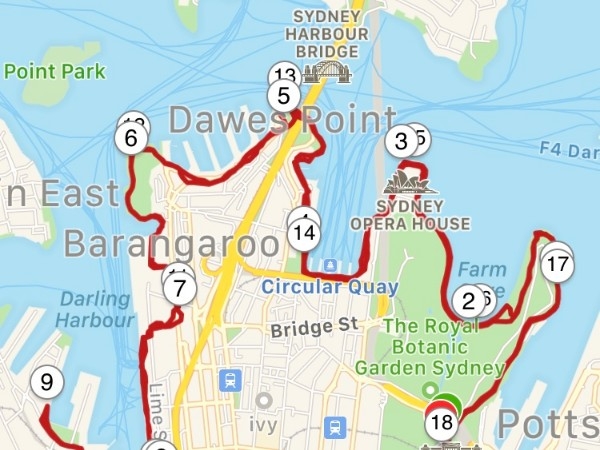 Well, after being off sick for a week and just back from Easter holidays, todays run was 18KM for the first time. This will be largest run we do before the main 21Km event on the 19th May. We started in Hyde Park and worked our way around the city. Cantoo had organised energy stations around the track so I was never short of water or energy treats to keep me going. I completed the run in 2hr in 10min. The furthest I've ever run. Felt good to know I could do it, but I feel like the 'tin man' from Wizard of Oz. Need to stretch now....big time so that I can walk tomorrow
Centennial Park - Saturday Morning Run - Running to the Beaches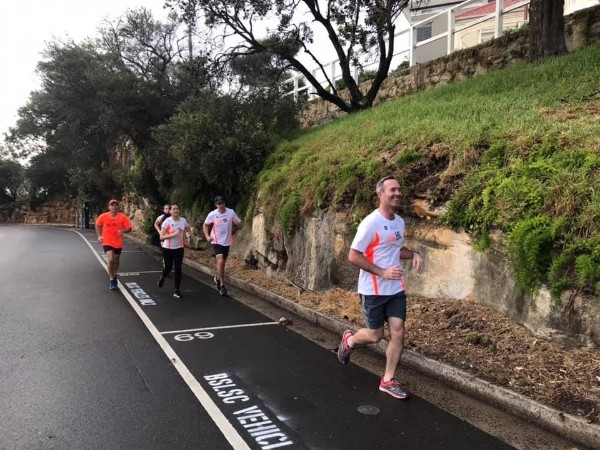 Another Saturday run at Centennial Park is Done!! We are no longer doing laps in the park, but running around the area. This week we left park and ran down to Bronte beach onto Bondi and back. The hills certainly make a difference and I was glad to learn that the Sydney Morning Herald Half-Marathon will be predominantly flat. I find that that pacing at these longer distances difficult but I've found a group of 3 that have a similar running pace as me so I'm trying to stick with them. Watch out for the uneven surfaces don't need to roll an ankle! This week the coaches talked about running nutrition and water, need to get myself some of those gels to keep me going after the 14KM mark.
Wednesday Night- Time Trial at E.S Marks Athletics Field
My first time at E.S Marks Athletics Field which I never knew existed. For a Wednesday night the venue was full of people training for high jump, hurdles, long runs and various running distances. I quickly found my Cantoo group in bright Orange shirts and was introduced to Cantoo Coaches. The coaches will be guiding us through the program, helping with exercise, running, technique, nutrition and pacing. After a short warm up we got into the time trial and the benchmark results are in. 1KM Benchmark - 5:22, 3KM 16:06, AVG 1KM benchmark- 5:22. During the warm down I had the chance to catch up with one of the coaches who does ultra-marathons, that is another level all together, wow! Photo of the ran attached, not so exciting.
Centennial Park - Saturday Morning Run - First run
Well training has started for the Half Marathon, we got together 6:30am in Centennial Park. It was great weather for running and nice to meet others in the group, listening to how and why they decided to do a half Marathon. So many people from different walks of life wanting to make difference. I was assigned my official Cantoo Shirt with my name hand written on the back (really helpful in those moment when I can't remember other people names). With the name written on the shirt it means that others give me encouragement which is a good thing - especially when we start getting to the longer runs.
We have started off with a 3KM Run. I'm sure today will be the last day I'll be running 3KM in this program! Coffee at the end was great way to start the morning.
I'm supporting cancer research and prevention with Can Too Foundation.
1 in 3 women and 1 in 2 men will be diagnosed with cancer in their lifetime. This means that potentially someone we love may have to battle cancer, and that's a statistic that needs to change.
So I asked myself, "what can I do to help?" That's where the Can Too Foundation came in! Can Too provide professionally coached training programs for participants – of any fitness level – to run, swim and cycle their way to a healthier lifestyle and a cancer-free world.
In return, I am raising valuable funds that go towards innovation in the prevention, care, and control of cancer. Since 2005, Can Too Foundation have trained over 15,000 participants, raised over $20,000,000 to invest in 158 one-year cancer research grants.
It would be fantastic if you could sponsor me, or even better join me in a program!
Thank you for your support!
Thank you to my Sponsors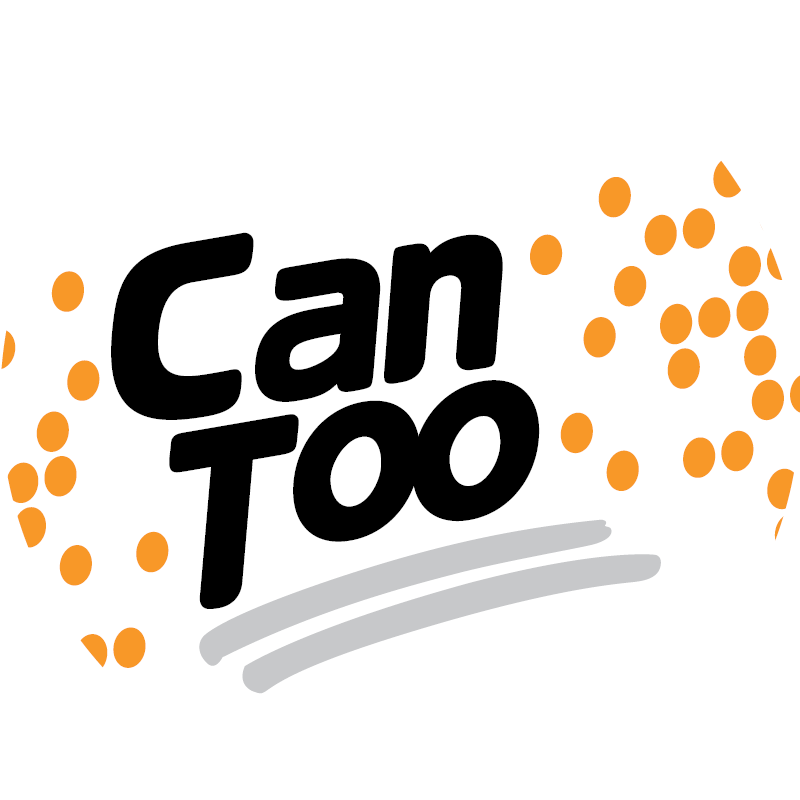 Reg Bateup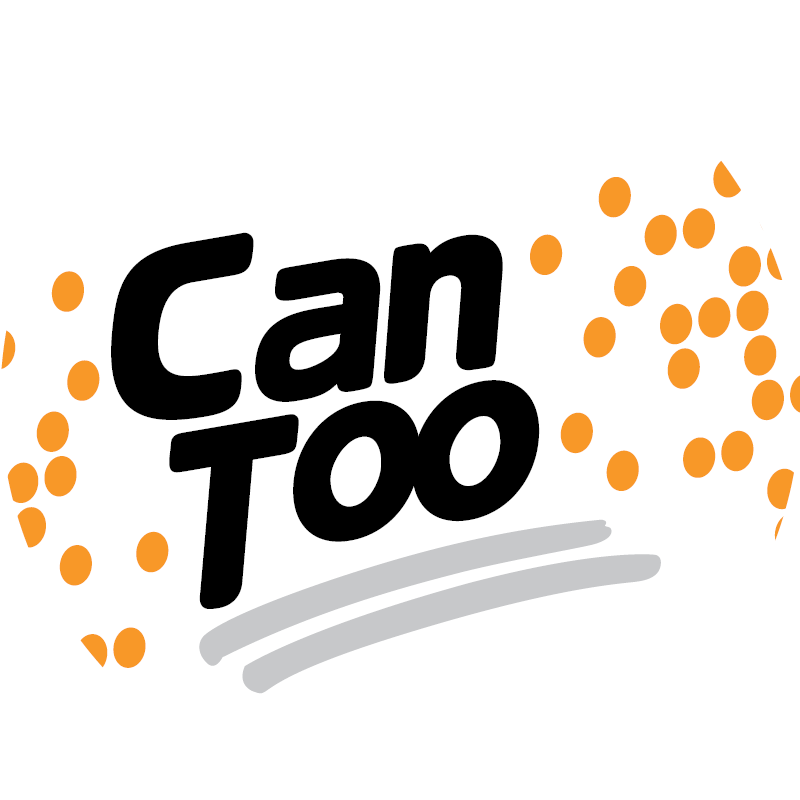 Funds Raised From Cake Sales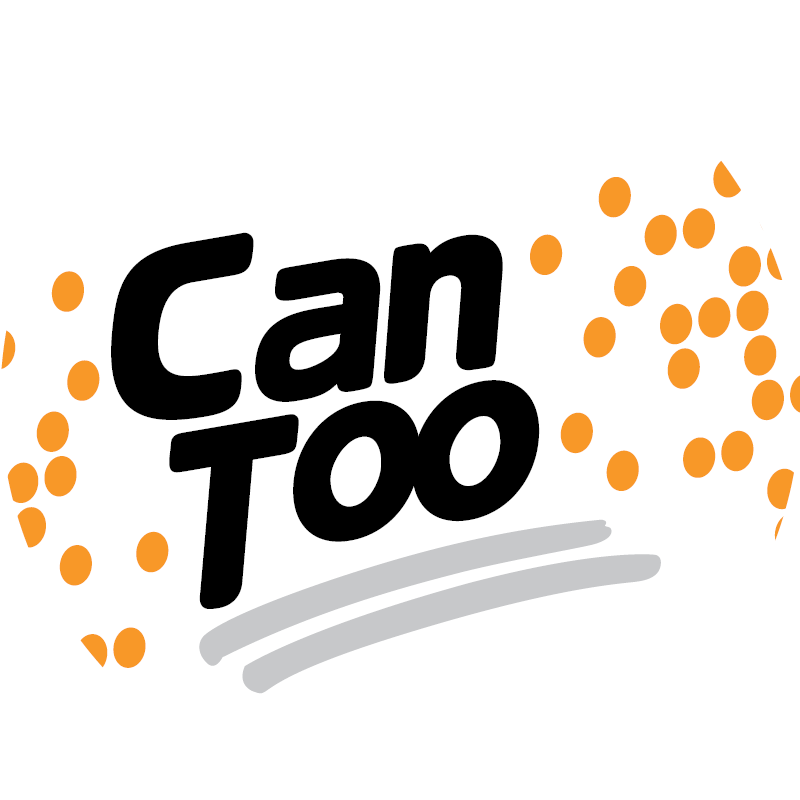 Anonymous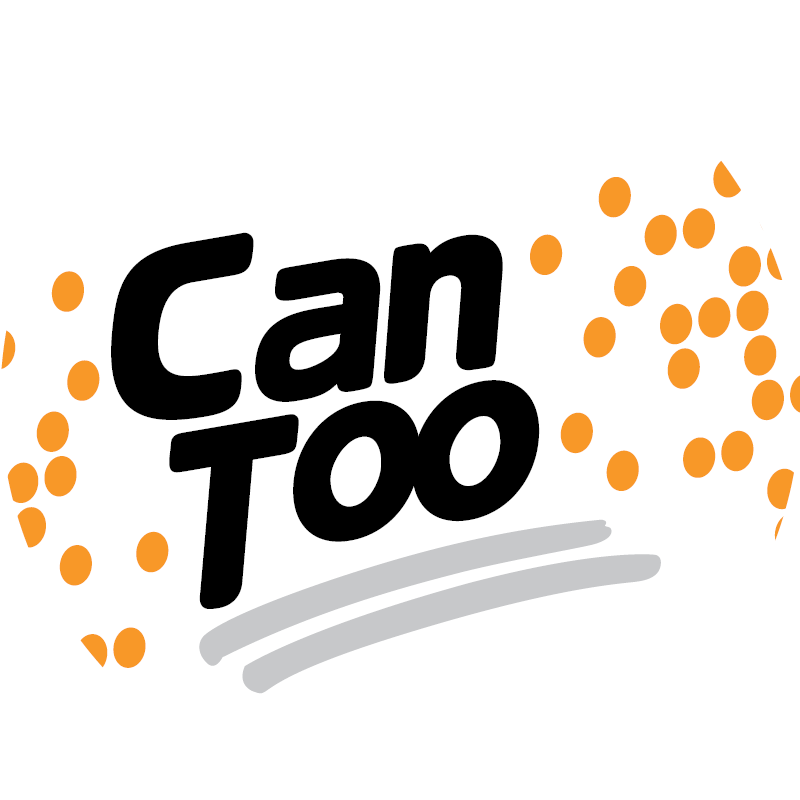 Alpha Mortgage Managers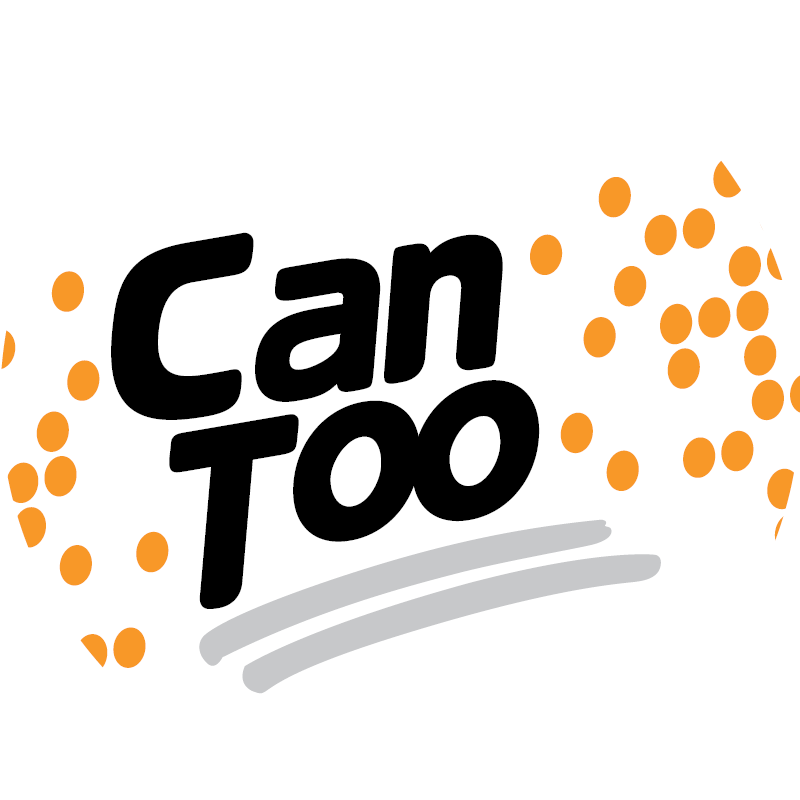 David Borkowski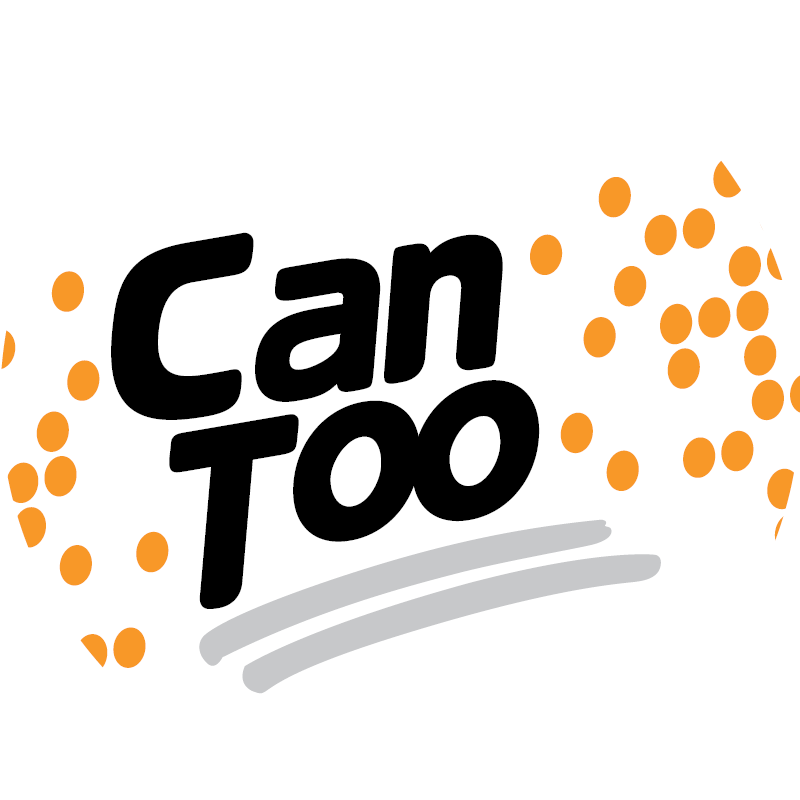 Dave Mizon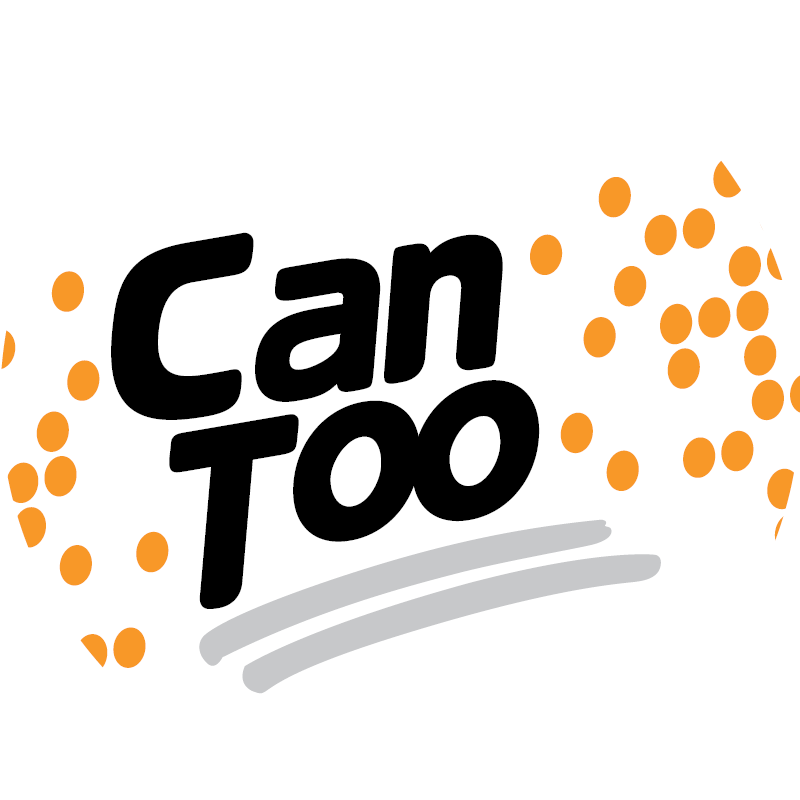 Liz Arvela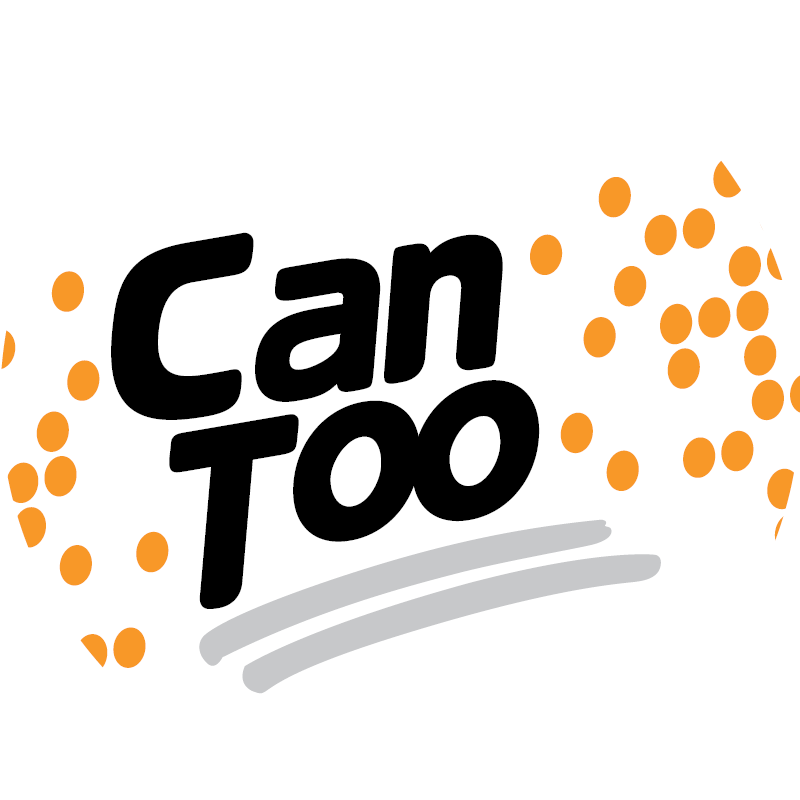 Kerin Brett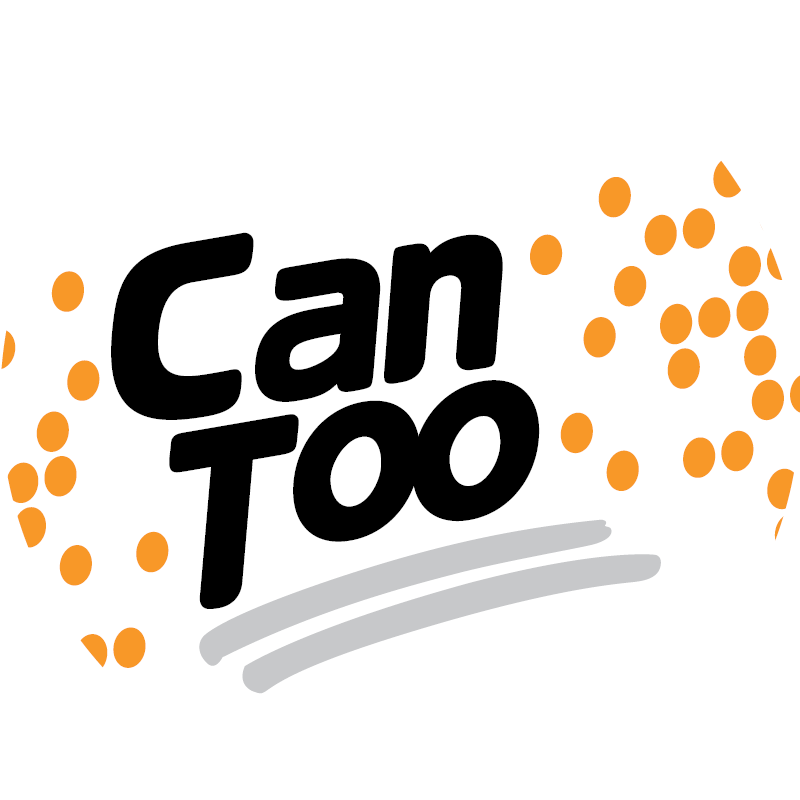 Cris Kalogrias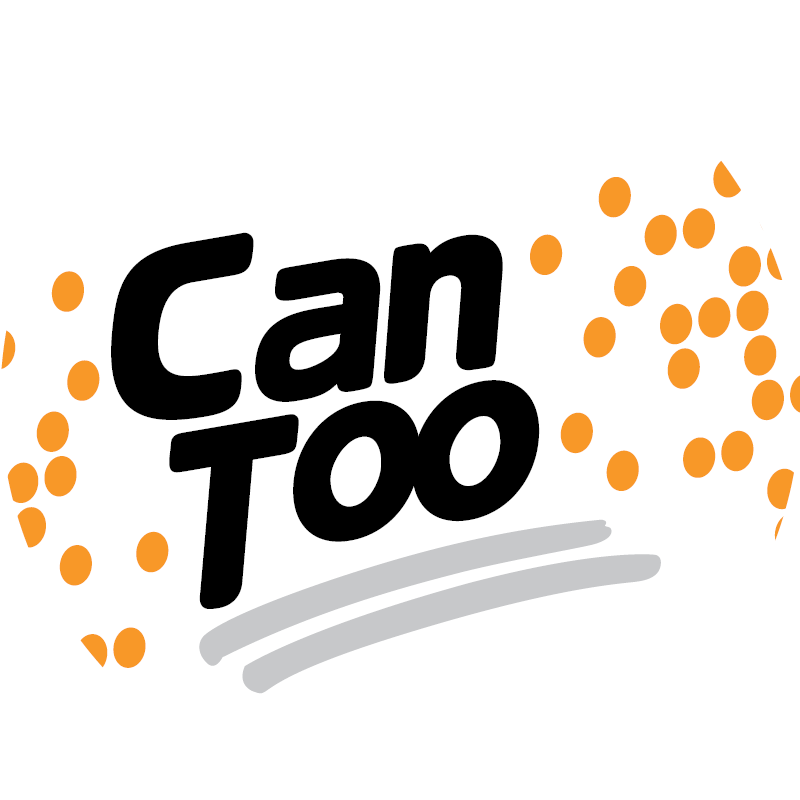 Renzo Lopresti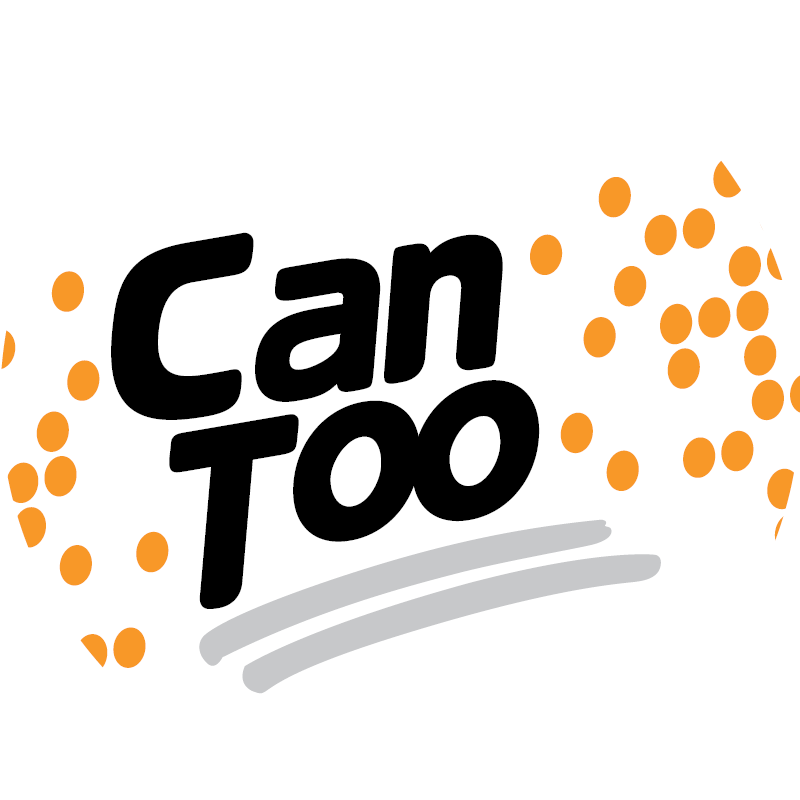 Anonymous
David Maiden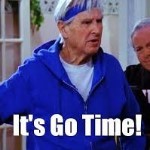 Nhan Truong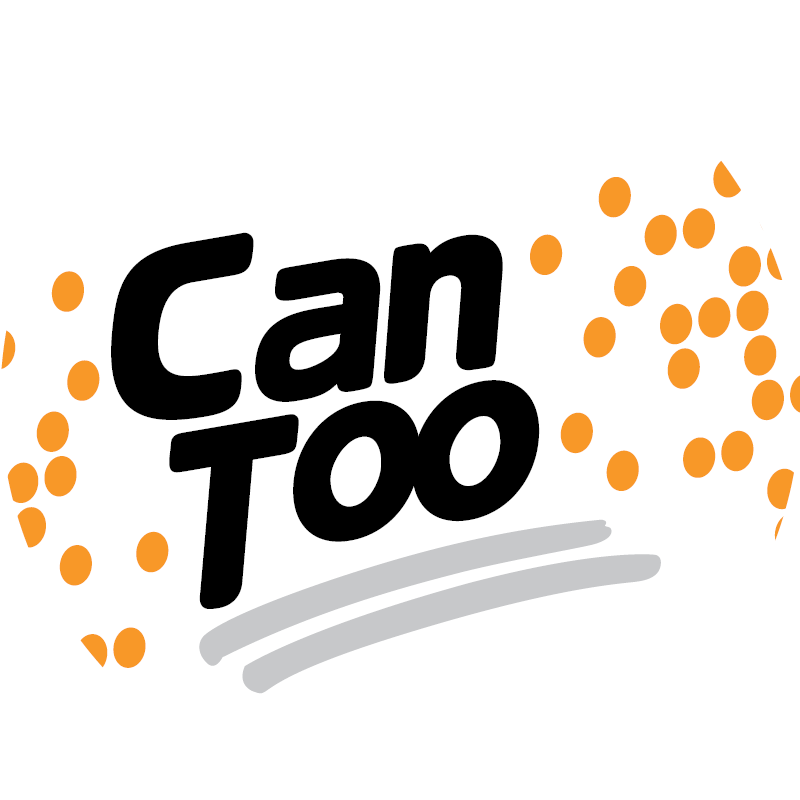 Amit Deshpande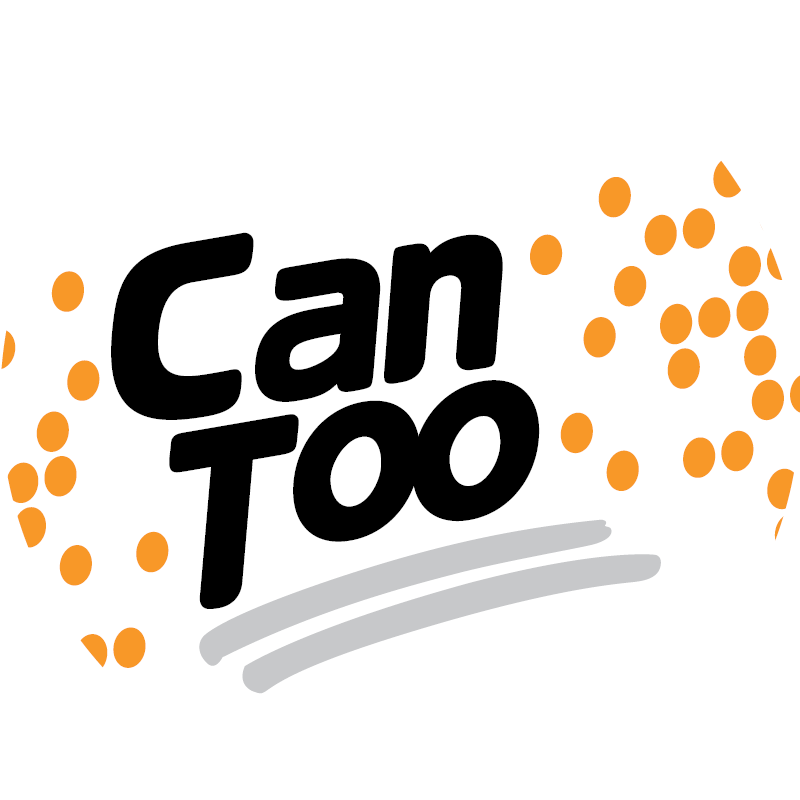 Stephen Bambagiotti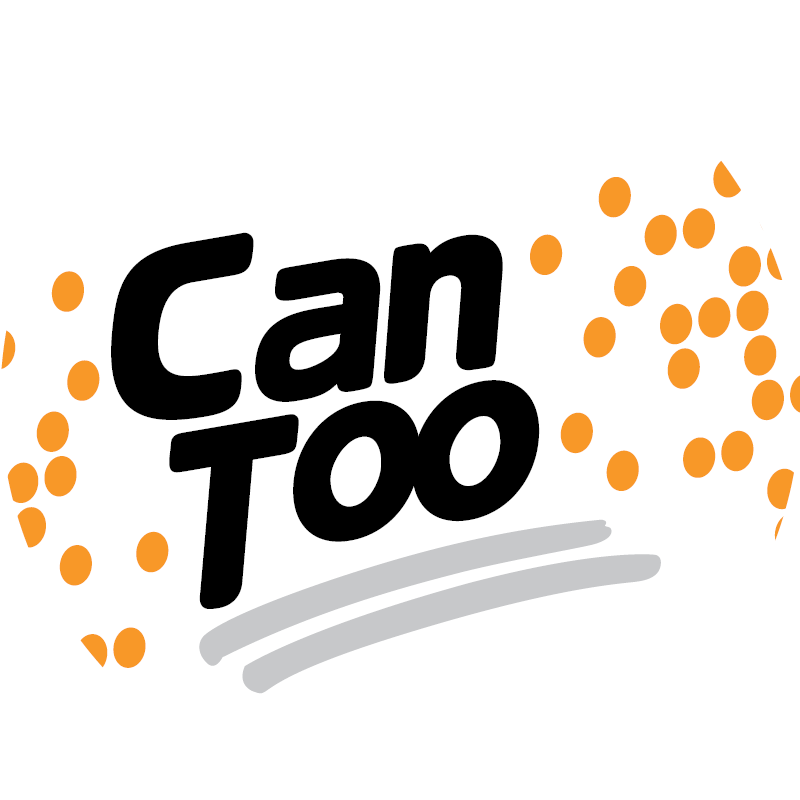 Vin Sudhir
Ds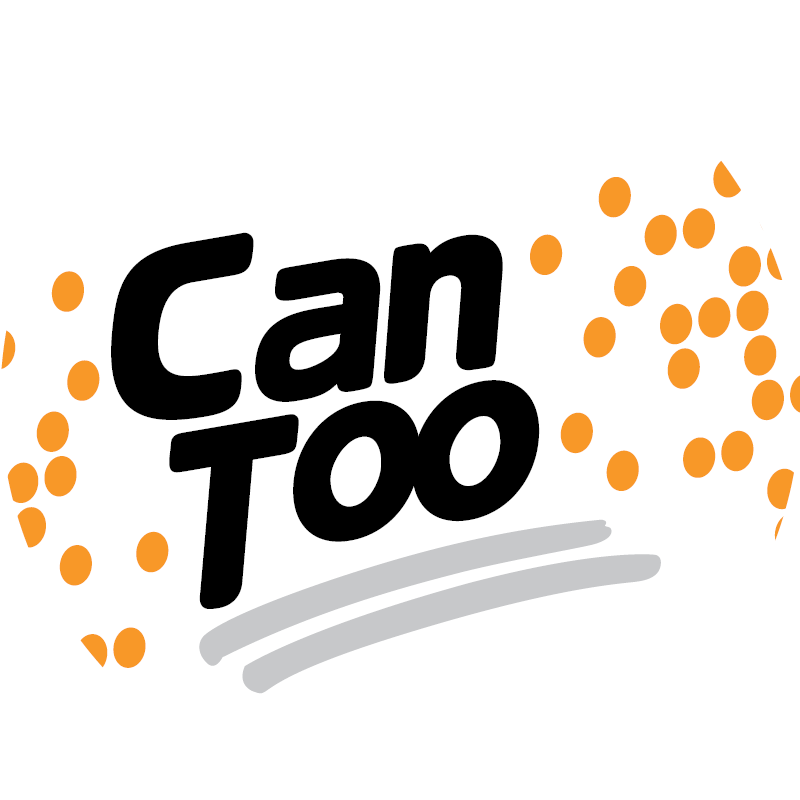 Toby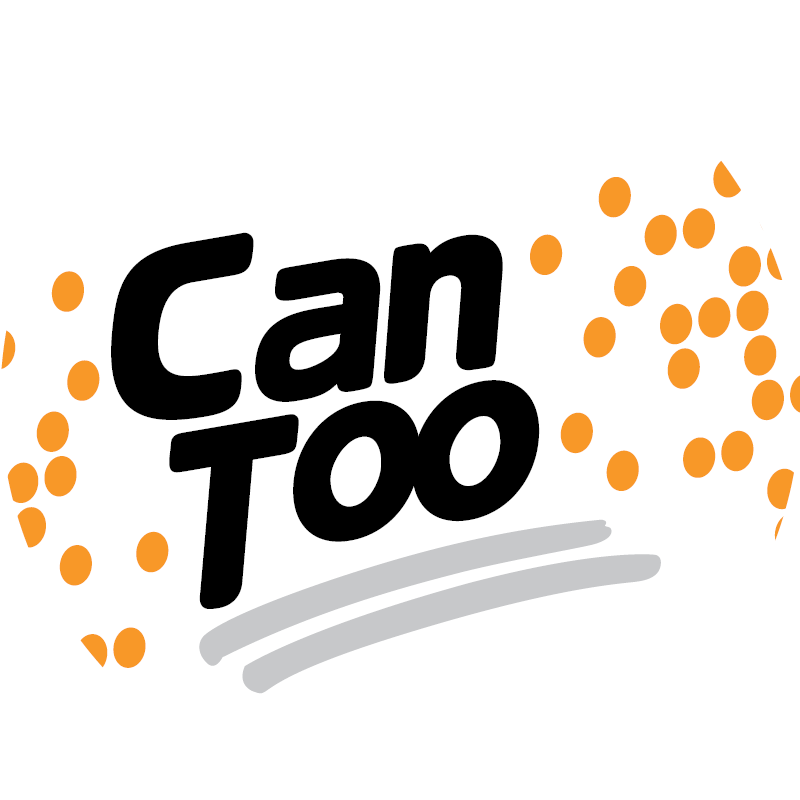 Suhaib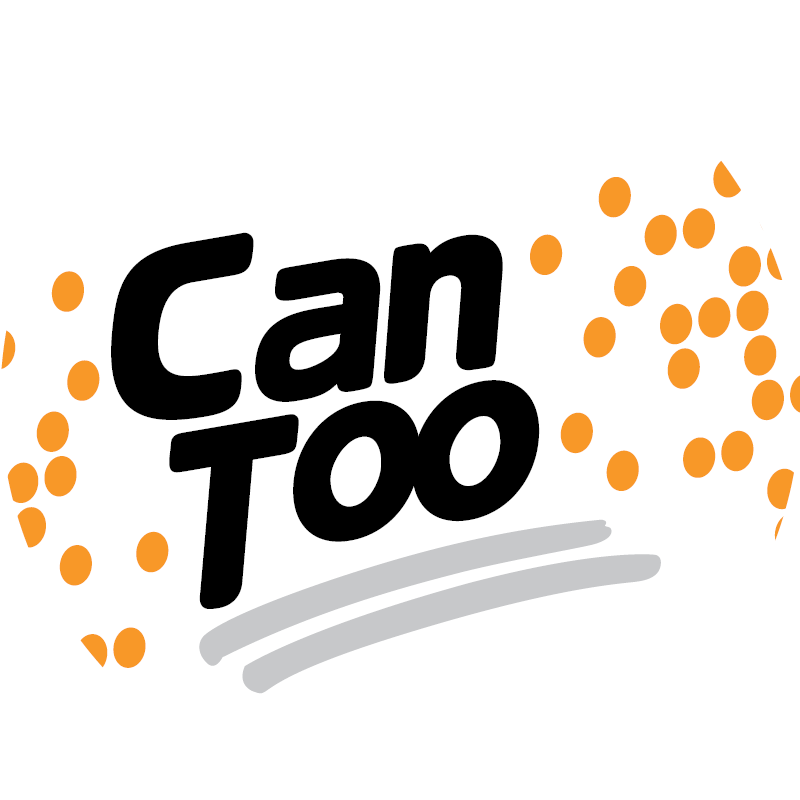 Michael Moynihan