Week 4 - Finding my mojo
Pool session: 
This was on Wednesday when we were expecting heavy rainfall/thunderstorm during the night. We were adviced to go home early by our CEO so we didn't make it to the session. We stayed home instead :D 
Ocean session: 
I didn't make it to the session as well. I heard the group ventured out far this time (I'm so envious). It's usually just the 2k swimmers that does that, but the 1k group did that for the first time that weekend. It would've been good if I was there. I still haven't gone out that far yet so I'll have to see how I go this weekend.  
Training progress:
I've trained 5 times that week since, regardless of the absence in the sessions above. I was starting to feel my mojo again (still not faster, but more relaxed and confident). I also bought myself a swim watch so I could track my activities in the pool, as well as the ocean, and any other multi-sport activities. I've always wanted to have a Garmin watch since most of my triathlete friends already had one. I have only bought it after my 4th training session so the other trainings didn't have any records (I still did them though, believe me!).
I've connected my Strava app to this page so watch this space as it syncs through the training and swim sessions I've done so far! 
I am scared
I really wanted to fundraise for cancer research, and challenge myself to upgrade to the 2k swim if ever I reach my fundraising target of AUD1,500. Right now, I can't even go out into the deep end without panicking and getting wishwashed, sucked in, and thrown out by the waves like a rag doll inside a washing machine. It was too powerful. I honestly feel like I could easily drown no matter how much I tried. 
I have done ocean swims before and never panicked, never cried, never even flinched. But it was done in tropical waters of the Philippines, Singapore, and Indonesia. I never had experience with the Australian waves since recently. I've always stayed near the shore when I do. I never swim out. I wasn't THAT crazy. ME? CRAZY? NO WAY :P 
Guess what, I'm still alive though, luckily, and I'm taking it one week at a time. This is nothing compared to what cancer patients and cancer survivors go through. This swim is for them. 
Week 3 - Toe much, toe little, toe late!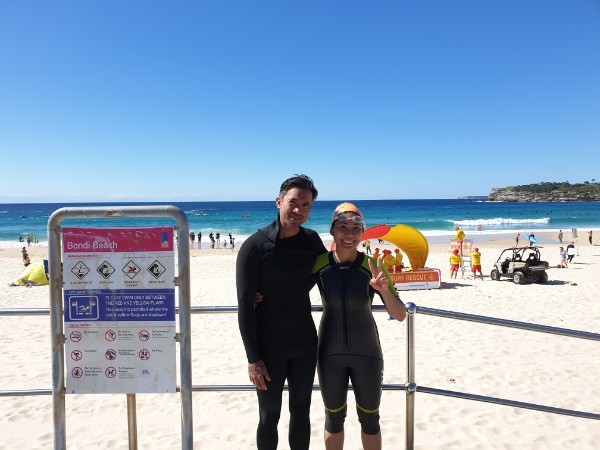 (YOU MAY SKIP THIS PART)
WTF - What Toe Fak 
I'd like to dedicate this post to my beloved toenail. I know how much it held on as long as it can, despite my weekly activities (futsal, soccer and sometimes bouldering). It started when I played 11-aside during winter and I remembered someone stomping on it and it hurt for a weeks. I thought it was just something that occurs every game but later on when I removed the nail polish on my toes, the bottom half of my right toe nail was black! CRAP! It spread through most of the nail shortly after, just like a zombie. I had zombie nail on the same toe a couple of years before so this wasn't my first rodeo. I just didn't expect it to die, huhu.
I went to the podiatrist. It happily went with Doc when he removed it, without giving it a tug. It didn't even struggle. I though I could hear it yelling "TAKE ME! I NEED TO BE FREE!". Just like that, Doc chucked it in the bin. I couldn't react in time for me to say that I wanted to keep it, put it in a locket, and hang it around my neck for inspiration. JUST KIDDING. Joking aside, I wanted to keep it still though. Just cause...you know...hoarding tendencies :P GAH, I miss it already! T.T 
Pool session:
Before the session, I had to wrap my toe with bandage, then with clingwrap before I put a tape over it. I thought I sealed it enough but water came through the second I dipped it in the pool. EPIC FAIL. Hahaha. Anyway, that was the least of my worries as I didn't do my swim training again. We were told to do at least three to four times a week of swimming so we can catch up with the weekly programs. We did some time trials: three sets of 2 laps for every 4 minutes.
Set1: 3:05mins
Set2: 3:10mins
Set3: 3:18mins  
It was obvious that I was slow, and I go even slower when I'm tired. The coach explained that these interval trainings will help us get more comfortable knowing just the right speed and cadence in our laps. I think it helped me a lot and I could feel like I'm getting more and more comfortable with my strokes. My technique is improving, even if my endurance is still lacking. 
Ocean session: 
I lost the bandage for my toe during the first drill. FAK! It didn't have any more open wounds but I was a bit worried that sand might come in but whatever. I was already in the water. Luckily, it wasn't painful at all and I know the salt water's going to help with the healing of the wound as well. 
Since the wind were a lot stronger recently, there was no doubt that the waves were a lot higher today. The 15-degree water didn't match the degree that we were in. Those were surfer waves, and we were heading out without surfboards! I came in with the determination that I wasn't going to stay in the shore this time. I dove in more and with better timing. I didn't even swallow ocean water this time. I got dumped by the waves but very minimal. I did venture out but not too much and I tried to stay near the safety crew or the coaches. I was very careful. 
The last sessions were a bit rough. The waves were getting bigger and it's hard to get out from the shore even if it was already shallow. The ocean will try to pull you back in on the deep end like it had a leash on your leg. I was powerless, BUT I was careful. I stuck close to those safety crew like George Clingy and tried to hold their hand when a big wave came in. The wave was too strong that I lost my grip and got swept out. I fought hard again and tried to swim back enough to grab one of the coaches' hand. This time, I put a death grip on his arm as another strong wave tried to vacuum me out. I am glad he was situated to my right side so I could use my stronger arm. If it was my left hand, I wouldn't have had a stronger grip and I would have probably gotten swept out and who knows what could happen after that. Anyway, I managed to hold onto him and he stood there like a rock! I am alive because of those two who helped me. Later I noticed a wound on my thumb. It was a nail mark. It looked like they also had their death grip on me too :D 
Week 2 - Demoting myself to the beginners lane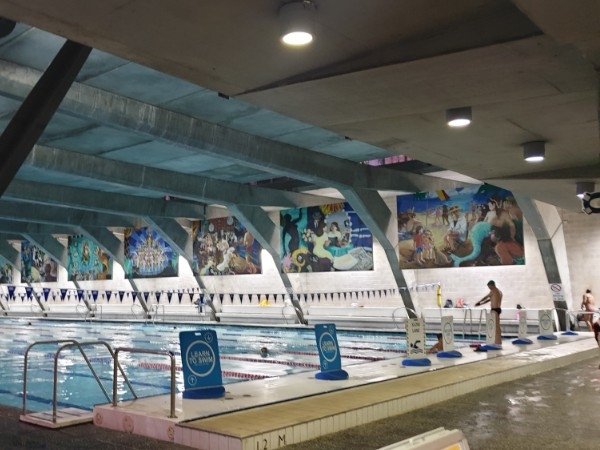 Pool session
I haven't had the time to do pool training on my own so I still struggled in the advanced lane. As usual, I was the slowest in that lane. The coach from the beginners lane approached me and asked me if I wanted to join their lane. She could see that I was struggling so much that I could barely keep up with the rest, so I was relieved to join them. I was a bit embarrassed that I had to do switch lanes but I think it was necessary for me to take a break from the drills that weren't within my level and focus on my non-existent technique. I got told that I had to use my hips more and fix my arm crossing habit. I did improve my swim after that. I'm still slow, but less awkward and less tired.   
Ocean session
I was happy to ditch the cheap wetsuit that I bought from Rebel and replaced it with a new westuit (Zone3 Women's Versa) from wiggles.com.au. The cheap wetsuit was not as flexible and I found it hard to breathe through during Week 1. I realized I wasn't too cold to need a full wetsuit so I was happy to have this one (it came with extra sleeves which was a bonus). 
The water was much warmer but the waves were crazier. I was too overwhelmed by it so I wasn't able to swim out and stayed in the shallow water. I bailed before I even allowed myself to be scared. Two groups were formed because of the waves. The first group had the people who could swim out to the waves, and the second group were the ones who stayed in the shallow waters and practices their plunging. 
I was part of the group two. Hahaha! It was a lot of fun knowing when you need to dive under the incoming waves, as it's much more comfortable hiding under those whitewashes and whirling waves without getting dumped or slammed. I gained a bit more confidence after these drills. I don't mind being a slow learner. I don't like pressuring myself because I want to take my time easing into it rather than just meeting it head on. It's really a matter of safety so I'd rather be slow than dead. LOL
Week 1 - my first ocean swim in 4 years
Pool session:
It has been 4 year since my last ocean swim. The last time I swam in the pool was last summer. They weren't regular swims so it's good to say that I barely kept a good record enough to be a competent swimmer. I probably forgot all the techniques by now. The pool session started by dividing each into two lanes: the beginner lane and the good swimmer lane. I immediately went to the good swimmer lane where the 2k-ers and the non-beginner swimmers were.We probably did about 800m worth of warm up and drills for the whole session. I didn't have any endurance at all so I was almost close to vomitting it was over T.T hahaha 
Buying a wetsuit:
I managed to buy a wetsuit at the last minute, a day before the ocean swim. I couldn't find a good-sized full wetsuit from Patagonia because they didn't have enough sizes and models for women, compared to what they have for the men's. My husband didn't have a problem buying from there. It was annoying as hell. I still tried on some of their wetsuits and had to wiggle my way into a size that was too small for me. After minutes of struggling to wear it, the staff told me that I wore it the wrong way around. FAK! LOL! So I wore it again THE RIGHT WAY around, but it was too small and too restricting for my arms to move. I had to snatch the only size 8 womens short wetsuit from Rebel because I had no choice. Either that or I wear my swimsuit and die in the cold, just like in that movie Titanic.  
Ocean session: 
The morning was beautiful, I was able to get up early enough to prepare and eat a breakfast smoothie. We were told the waves were pretty calm that morning so I was happy to hear that. The only thing I was concerned about was how cold the water's going to be since my wetsuit was only short-sleeved and just above the knee. Fortunately, the cold water wasn't too bad. 
We started by going waist-deep into the ocean to get a feel of how the waves are. Then for the next one, we were taught how to run through the waves by lifting our legs sideways. We all looked silly hopping into the water like we were avoiding sea urchins. Once we were ok with the runs, we were taught how to dive in when it's not too shallow but not deep enough to swim to. Next is to try and do strokes (just 5 strokes) then come back. The water was shallow enough so it was ok. Then we did 10 strokes, and then try to swim around one of the lifeguards with the buoys. The session ended with turning on two buoys. We also did a couple of sand runs before plunging into the water for our last session. It was fun and it wasn't as tiring as I expected.
Week 1 Done! Woohoo!
I'm training for 1k ocean swim and fundraising for cancer research with Can Too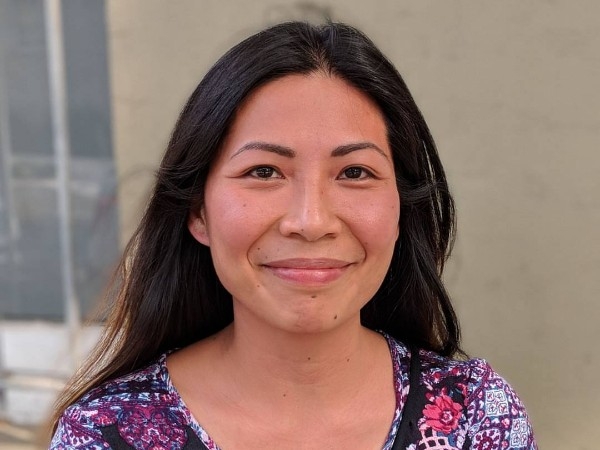 1 in 3 women and 1 in 2 men will be diagnosed with cancer in their lifetime. This means that potentially someone we love may have to battle cancer, and that's a statistic that needs to change.
So I asked myself, "what can I do to help?" That's where the Can Too Foundation came in! Can Too provide professionally coached training programs for participants – of any fitness level – to run, swim and cycle their way to a healthier lifestyle and a cancer-free world.
In return, I am raising valuable funds that go towards innovation in the prevention, care, and control of cancer. Since 2005, Can Too Foundation have trained over 15,000 participants, raised over $20,000,000 to invest in 158 one-year cancer research grants through major beneficiary Cure Cancer Australia and collaboration beneficiary Cancer Council NSW.
It would be fantastic if you could sponsor me, or even better join me in a program!
Thank you for your support!
Thank you to my Sponsors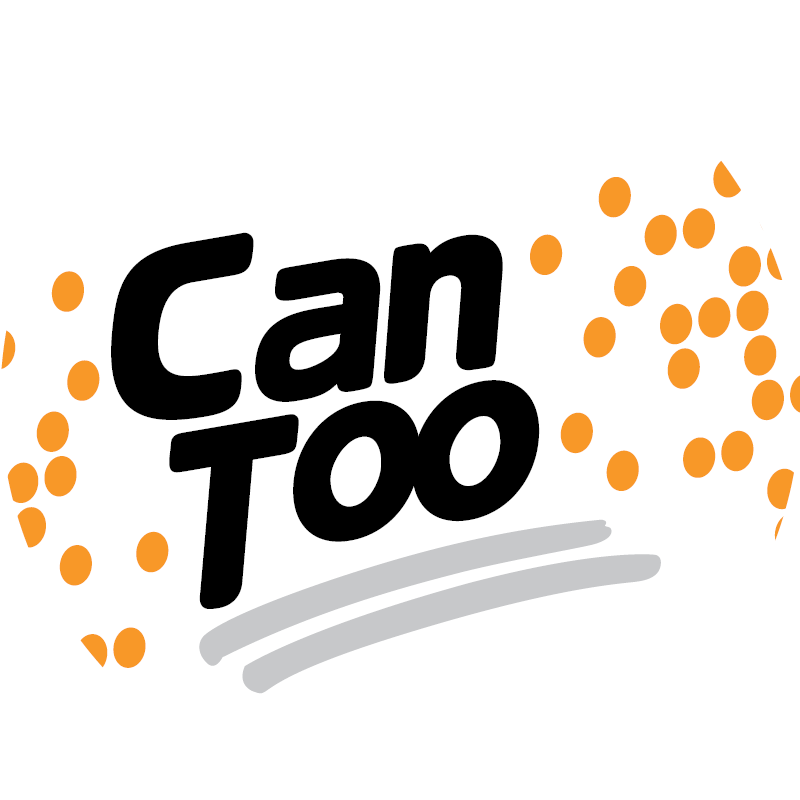 Lingzi Xue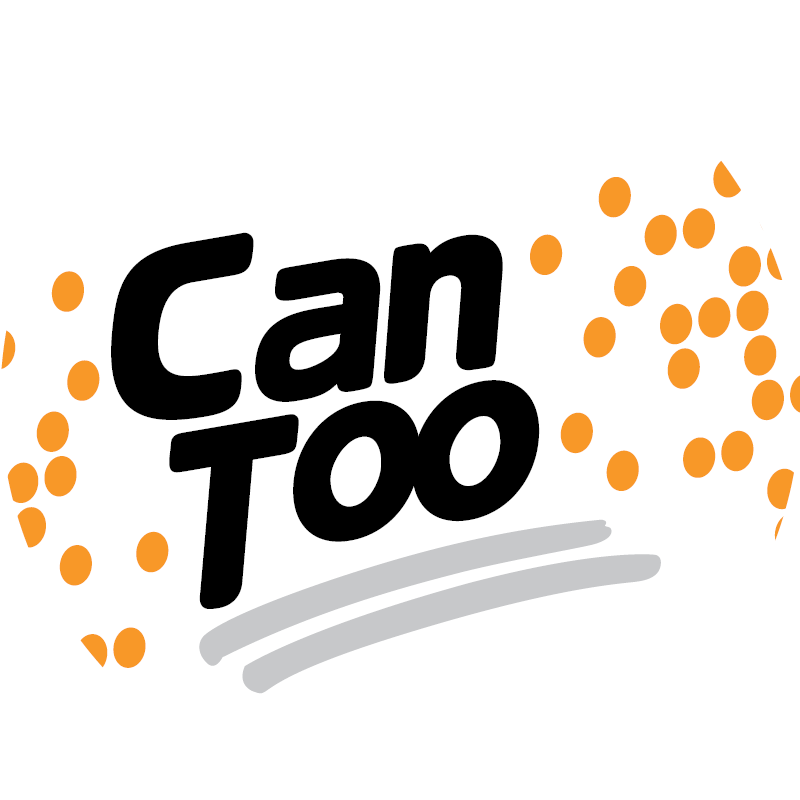 Gavin Cooney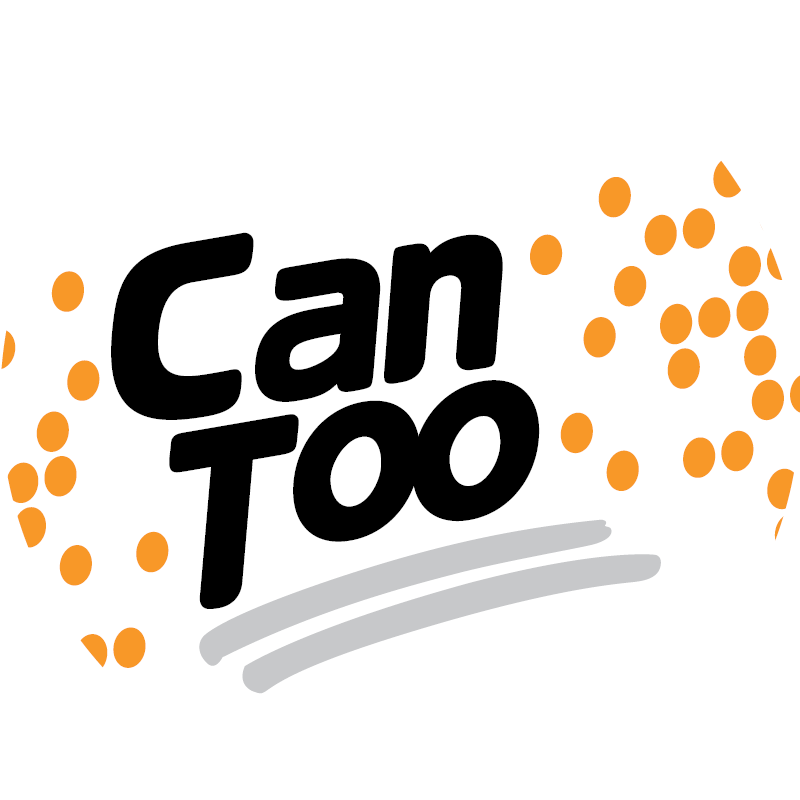 Mon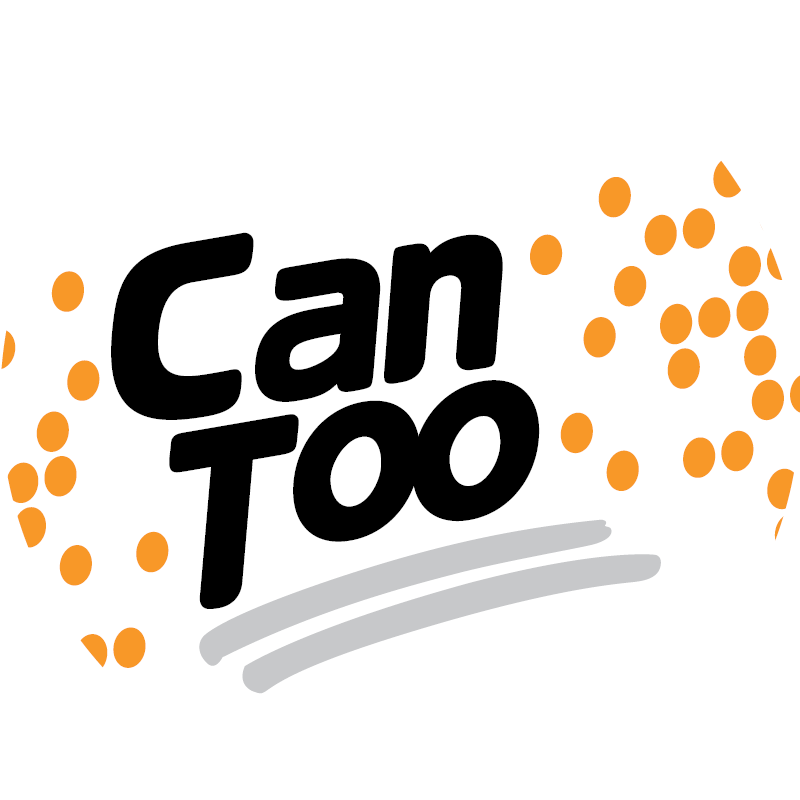 Megan N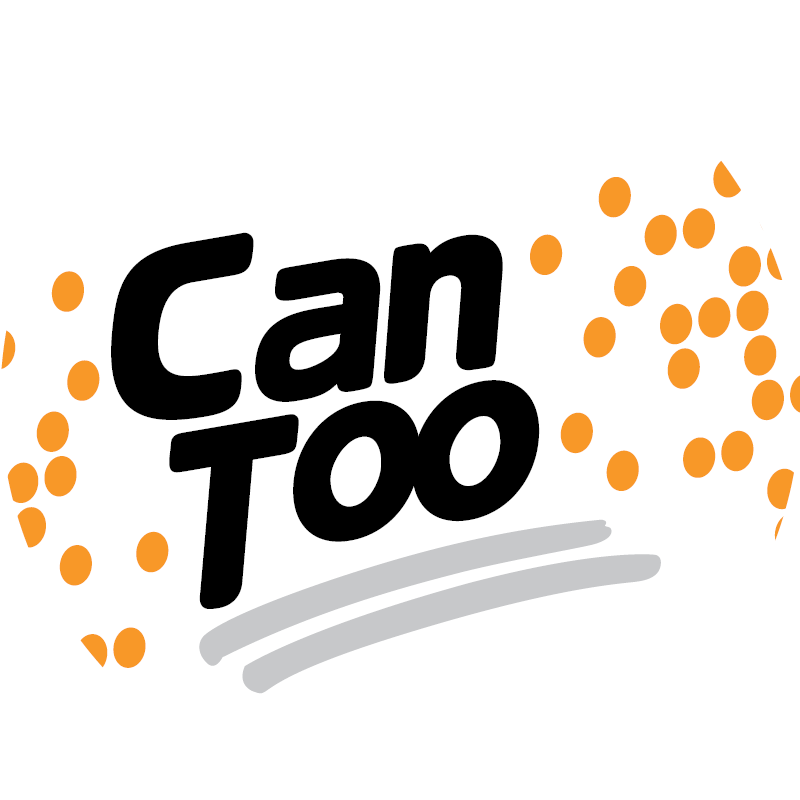 Babou Graffin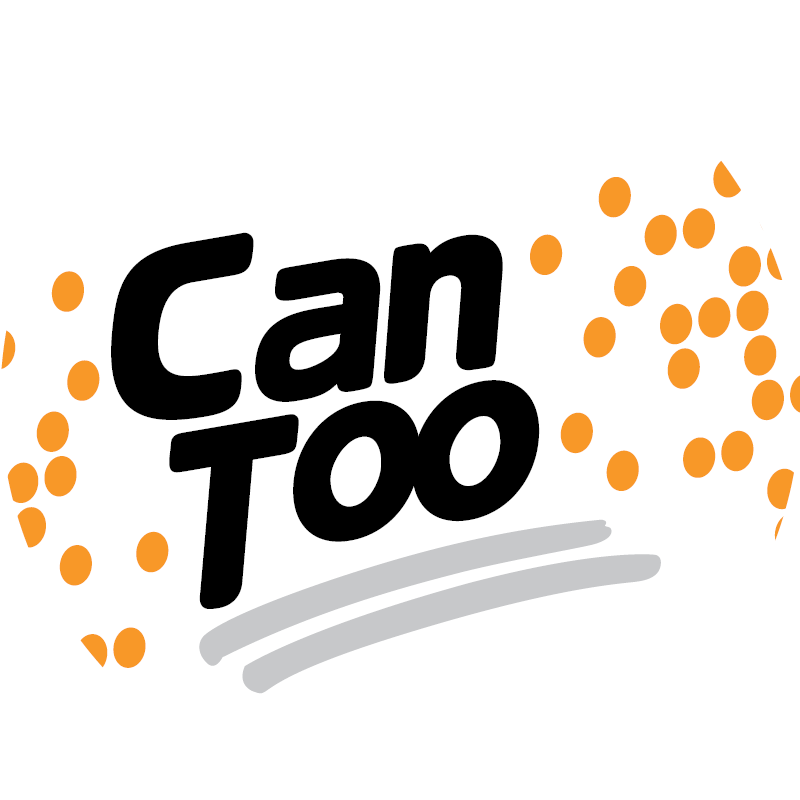 Jasha Aitchison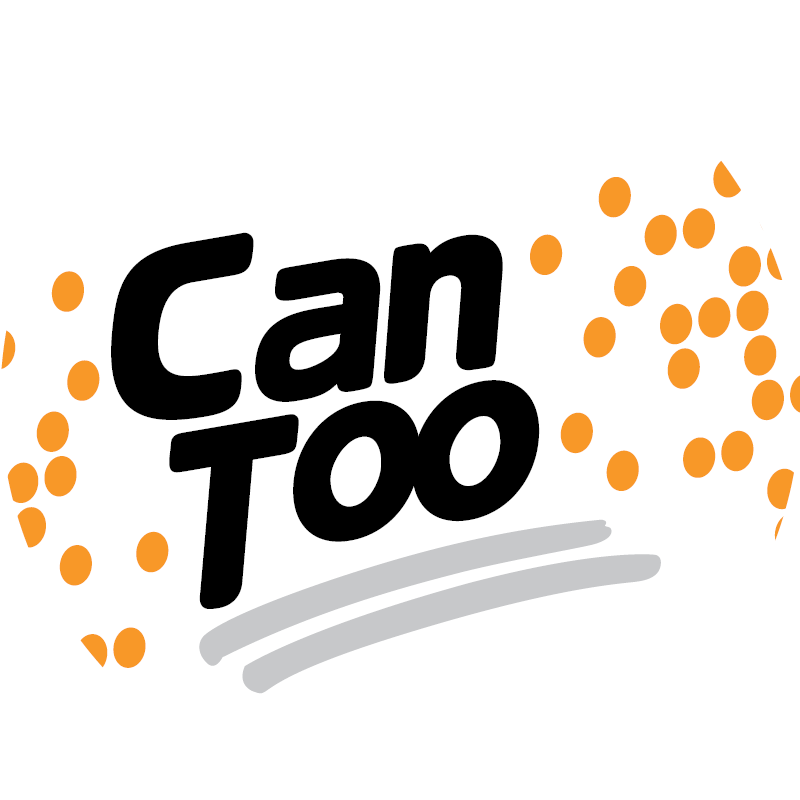 Mutya Aller