Made It!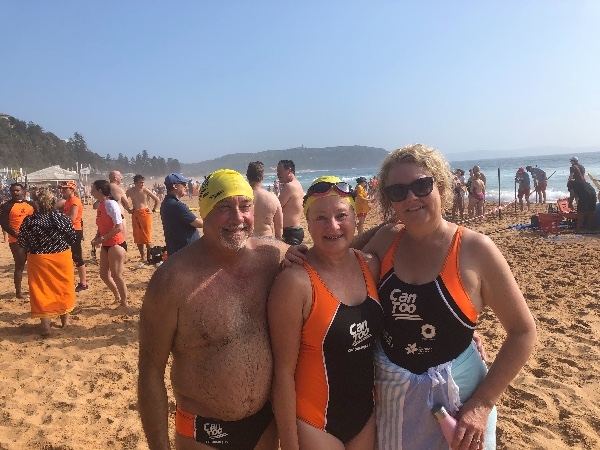 Hi Everyone,
I'm sorry I should have come back and told you all that I made the 1km swim at Palm Beach (the Little Palmy) in the time of 20 mins which was not bad considering I spent quite a long time trying to find my flash new goggles that got knocked off me when I got creamed on the way in.
Anyway Kerilyn, Sue Pike and I are having a go at the 2km Balmoral swim in April (Brrrrr). I know lots of you donated last time and I'm really grateful (the proceeds went to funding 13 cancer research projects just go on Can Too's website and have a look) and I will also be really even more grateful for your generousity this time around too for a cause that is making a really difference in the fight against the big C in all its forms.
I'm supporting cancer research and prevention with Can Too Foundation.
1 in 3 women and 1 in 2 men will be diagnosed with cancer in their lifetime. This means that potentially someone we love may have to battle cancer, and that's a statistic that needs to change.
So I asked myself, "what can I do to help?" That's where the Can Too Foundation came in! Can Too provide professionally coached training programs for participants – of any fitness level – to run, swim and cycle their way to a healthier lifestyle and a cancer-free world.
In return, I am raising valuable funds that go towards innovation in the prevention, care, and control of cancer. Since 2005, Can Too Foundation have trained over 15,000 participants, raised over $21,000,000 to invest in 168 one-year cancer research grants.
It would be fantastic if you could sponsor me, or even better join me in a program!
Thank you for your support!