I'm training with Can Too for the Sydney Marathon!
This is my third program with the Can Too team, and I'm proud to say that we have raised $17 million so far for cancer research.
Can I make it to 42km? Who knows. One thing is for sure, every $1 you donate helps Cure Cancer Australia fund vital research. So dig deep!
A big thank you to My Sponsors
The real heroes who are kindly supporting me achieve my goal. Anonymous
24 May 2017
You're a star Maz. Well bloody done!! xo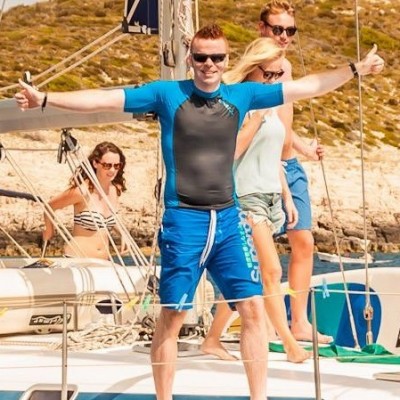 Kristof
24 May 2017
Break a leg!! Oh, no, wait, ... Angelina
21 May 2017
Run like the wind Mazzy! Anonymous
20 May 2017
Go Maz! Ruth & Patrick Peeters
20 May 2017
Well done Marianne!! You superstar! Xxx run like you just stole something ;) Robbie Money
20 May 2017
Go hard Maz... love your spirit! (Run barefooted then you won't get your shoes wet hahaa ????) Bobo
20 May 2017
You are fricking amazing, woman!
My fellow Training Pod members