ALERT: Less than 15% of spaces left!
pool
Become A Half-Marathon Swimmer
... and help us beat cancer.
Designed for confident ocean swimmers looking to reach the next level goal: 5km open water, the half marathon of swims!
After a very successful pilot last summer, this six week intensive training program has been expanded to two locations, training for the Balmoral 5km Swim for Cancer 2019.
As an intensive program, safety is paramount, and there are some simple conditions when joining to make sure the group has proper supervision during some very long training swims in the ocean.
You join this program must be able to:
Complete a 1km pool swim at 2:00/100m pace; and
Complete the Macquarie Big Swim (2.7km) or similar difficulty ocean swim race.
All registrations require coach approval.
Your Training Program
Mid-week/pool sessions.
These sessions focus on:
Reinforcing efficient swimming techniques
Building swim endurance and speed
Practicing ocean swim techniques
Improving stroke correction
Saturdays/ocean sessions.
These sessions focus on:
Identifying changing ocean conditions – waves, rips, tides, sand banks, etc
Reinforcing how to enter and exit the water safely
Increasing your swim distance in the ocean under supervision
Applying advanced surf skills and using the ocean to your advantage
Choose Your Area
ALERT:

Less than 15% left!

touch_app
Click to view local days/times.
Minimum Experience
required to join this program.
pool

=

1km

Pool swimming

at 2:00/100m pace.
waves

=

2.4km

Ocean swimming

race completed.
$120 Rego = $314 Value
... and free race day celebrations
$180


Coaching

No extra fees for experienced swim coaches.

$42


Pool Fees

No extra fees for pool entry.

$60


Swimmers

No extra fees for swimming costumes.

$15


Online Yoga

No extra fees for follow-at-home videos.

$17


Fisiocrem

No extra fees for relieving aches and pains.

$ Priceless


Warm / Fuzzies

We can't price a life-changing experience.
Train With Purpose
... for a cancer-free future.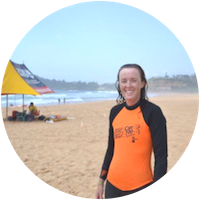 "

Cancer took my aunty while she was surrounded by us all, my newborn Heidi tucked gently into her arms where we knew she would have spent so much more time if it weren't for cancer robbing them both of that joy. Aunty Ree told me it's important not to be angry about her cancer but to be brave. I promised her that I would make a difference, I knew I had to join Can Too.

— Lyndal Keith, Can Too Ocean Swimmer
Our Impact Since 2005
15,000+
Participants Trained
$20,000,000+
Fundraised
158
Cancer Researchers Funded
11
Research Breakthroughs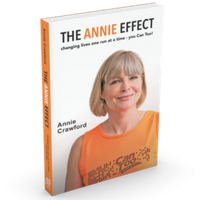 'The Annie Effect'
Special offer — 40% off when registering.
In this intensely personal memoir, Can Too founder Annie Crawford AM tells her own life story and how her experiences and beliefs led her to a life that gave her a sense of purpose, turning her love of running into an organisation that's transformed thousands of lives.
100% of profits support cancer prevention.
We Balmoral Swim
... and you will too!
Last summer we trialled a 5km half marathon open water swim intensive — with outstanding success!!!
Balmoral 5km Swim for Cancer is an amazing double-loop of the sheltered inner harbour Balmoral Beach limited to 200 swimmers making this an extra special opportunity.
As a "half marathon" swim you'll be pushing yourself further than the vast majority of races in the summer swim calendar.
IMPORTANT: Your Can Too registration fee includes LOTS of value however it does not include race entry.
Question? Let's chat.
All our staff are regulars in our programs. We all started as beginners, faced the same challenges as you, and are here to share our experiences and advice.