Melanoma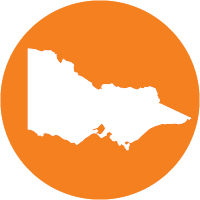 Walter & Eliza Hall Institute of Medical Research
The recent death of his grandmother from cancer and the inspiring memory of his late PhD supervisor are powerful motivating factors in Dr Fernando Guimaraes' work.
Brazilian-born Fernando's quest is to identify "breakthrough" science that can stimulate the body's immune system to beat cancer – awakening what he believes to be the potential cure that's inside everyone.
Fernando's mentor at the Institute Pasteur in Paris, Dr Minou Adib-Conquy, died of the disease soon after he'd finished his doctorate. "Minou was working until the last day of her life and barely had energy to stand," he says. "For me, she showed herself to be a hero."
Fernando, 32, is this year the recipient of his second Cure Cancer Australia grant supporting his work as an immunologist at the Walter and Eliza Research Institute in Victoria. His new project is a continuation of previous research in which he aims to translate his widely published findings in laboratory models of melanoma.
"Despite advances in treatment and early detection, metastasis is a leading cause of cancer-related death, especially in melanoma," he says.
"Studies over the past decade have reinforced the role of the immune system in controlling its progression. My career goal is to become an independent research leader, understanding how the immune system can control metastasis and translating findings into treatments."
"The end result", he hopes, "will be trials within about five years and, ultimately, a cure for metastatic cancer."
Love of Science
It was a passion for science and admiration of French scientists such as Louis Pasteur and Nobel-prize winner Françoise Barré-Sinoussi that first motivated Fernando to travel abroad and complete his doctoral research as part of the International PhD Program at the Institute Pasteur, in 2012.
After his PhD in Paris, he moved to Brisbane to extend his experience in cancer research at the QIMR Berghofer Medical Research Institute. In 2016, he moved to The Walter and Eliza Hall Institute, a world leader in cancer research, to work in Dr Nicholas Huntington's laboratory.
Medical researchers' journeys are never easy, Fernando says. They must be motivated, ambitions, curious, ethical, hardworking, open-minded, respectful and tolerant. Yet as the competition for funding gets tougher, so the path for research independence becomes harder.
"That's why new early-career grants like the Cure Cancer Australia young investigator initiative are a priceless opportunity for young scientists. Research using the patient's own immune system is risky and expensive. Government funds aren't enough to develop all promising projects and fundraising can make a big difference."
This belief has motivated him to get involved in raising money himself – in the Weekend to End Women's Cancer, and Rio Tinto Ride to Conquer Cancer events, for example.
"I understand how hard fundraising is because I've done it, and I appreciate the efforts of Can Too and others who've worked so hard to make promising project grants from Cure Cancer Australia became possible."
The youngest of five brothers, Fernando enjoys travel, mountain biking, scuba diving and the combat sport Muay Thai, having already completed two amateurs fights since he moved to Melbourne.
Meanwhile other advice that's contributed to his can-do philosophy still resonates. His father once gave him Elbert Hubbard's 1899 essay, A message to Garcia, to read. "I understand this as a lesson of initiative, and how proactive people are needed to start and finish important quests in any field and place. Nothing will happen if nobody starts doing something. It's easy to procrastinate or blame others. That's a waste of everyone's time and energy; just get what needs to be done, done!"
Dr Fernando de Souza Fonseca Guimaraes was a 2017 Cure Cancer Australia grant recipient supported by the Can Too Foundation.