Current Opportunities
Are you looking for a volunteer opportunity?
Volunteers play an integral role in the success of Can Too – much of our success over the past 10 years has been thanks to special individuals who have given their time, effort and enthusiasm to our cause.
Are you interested in becoming involved in Can Too, but don't see yourself as a runner or swimmer? Maybe you have a partner or friend in a Can Too event? There are many other ways you can contribute with Can Too, towards raising funds to find a cure for cancer.
We are always looking for eager people to assist with:
Energy Champions
Race Day Volunteers
Office Administration
Massage Therapist
Guest Speakers
For more information about volunteering please email info@cantoo.org.au
Volunteer — Energy Champions
We are always looking for volunteers to be "Energy Champions" on Saturday mornings. The success of Can Too would not be possible without the support of the many people who volunteer their time to help out with the run and swim programs.
The Can Too Energy Champion looks after the energy needs of the group and offer words of encouragement, along with clapping as Can Too'ers return from a distance run or a surf session. The Energy Champion assists with creating and maintaining a nurturing and supportive culture within Can Too.
Tasks:
Set up a "fuel" station before runners or swimmers return
Mind the Can Too swimmers bags
Hand out snacks and Powerade sports drinks at the end of the Saturday session to everybody on the team.
Offer words of encouragement at the end of the session and "check in" with people.
Assist with the purchase of Can Too Merchandise
Saturday run sessions:
The start time for the Saturday sessions is usually 7:30am – this session starts out being about an hour and then gets progressively longer as the runs increase. It would be a huge benefit to the group if the Energy Champion could position themselves along the course during these longer distances to provide moral support given that people are stretching themselves both physical and mentally!!!
Saturday surf sessions:
The start time for the Saturday beach sessions varies depending on the location – this session takes about an hour and a half.
If you are able to help out once a fortnight or once a month that would be fantastic and/or even if you could volunteer for the race day celebrations.
For more information about volunteering please email info@cantoo.org.au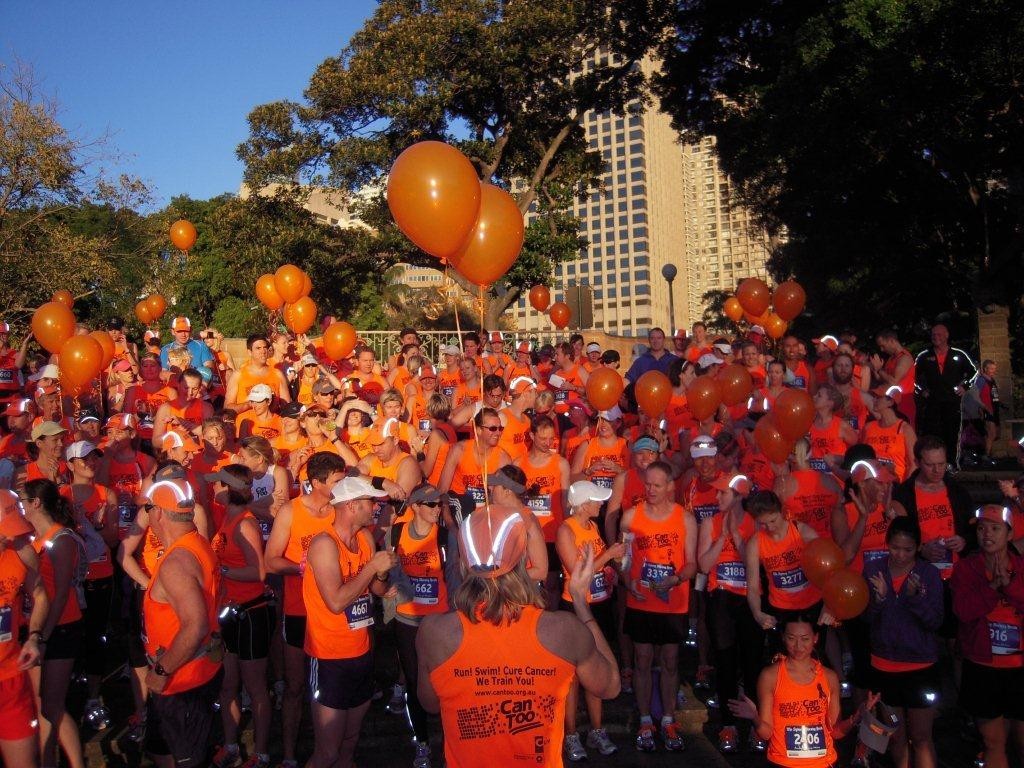 Volunteer — Massage Therapists
We are seeking volunteer massage therapists to treat the Can Too runners to a short massage for their tired and aching muscles after our goal running events. Can you help us by giving your time and services on the day – contributing back to the community and maybe it will also be an opportunity for you to build a new client base.

If you are able to help out our Can Tooers with a massage, please email info@cantoo.org.au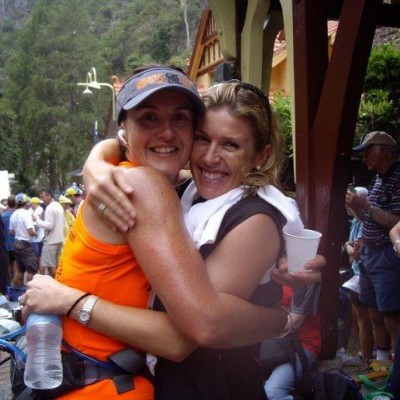 Volunteer — Office Administration
As part of Can Too we have volunteering opportunities to assist our Can Too Team with the preparation for the start and the graduation of the running and swimming training programs.
Here is a list of tasks that need to be carried out:
Collating Welcome and Graduation packs
Assembling Coaching, team Captains and Mentors packs
Marking Coaches, Team Captains and Mentors Manuals
Putting together Coaches and Team Captain Folders
Sorting Questionnaire and Evaluation sheets for each location
Since its inception in 2005 Can Too has raised over $16,000,000 providing vital seed funding to support young researchers with innovative ideas, enabling them to pursue projects that are the most promising in their potential to cure cancer.
None of this would have been possible without the valuable assistance of volunteers. What a wonderful opportunity to get together for a team effort – to be part of the Can Too spirit and help with the logistics of preparing for our training programs!
If you are able to help out our Can Tooers with a massage, please email info@cantoo.org.au
Volunteer — Events Staff
We need volunteers to help out with the race day celebrations after our goal running and swimming events
Your day could consist of…
Bump in (unpacking), setting up tables and chairs, firing up the BBQ, cooking sausages and onions (we order pre-cut onions!!!), putting up umbrellas, setting up a drinks/bar area, Bartender! preparing and replenishing food, serving refreshments, keeping area clean and tidy, and bump out (packing up).
If you are able to help out our Can Tooers with a massage, please email info@cantoo.org.au