We're about more than just training.
Whether you're looking to train for your first half marathon or coming back to get a PB, with the right guidance, experience, and support, training for a half marathon while fundraising for cancer research could be one of the most rewarding experiences of your life.
We believe in creating a safe and supportive environment for you to face a challenge you never thought possible. All training sessions are conducted by professional coaches and supported by a peer-led leadership team to help you reach your fitness and fundraising goals.
Australia's largest half marathon event
The Sydney Morning Herald Half Marathon weaves through the heart of Sydney City taking in sites such as the Opera House, Sydney Harbour Bridge and Royal Botanic Gardens.
In 2017, participants in the SMH Half Marathon and Relay raised close to $500,000 for cancer research and prevention. Together we ARE making a difference.
View training info for:
directions_run Half Marathon directions_run Relay (2 x 10.5km)
SMH Half Marathon (Relay) 2018
Training Starts
28 Feb 2018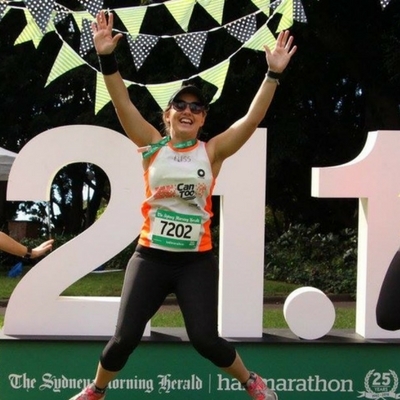 SMH Half Marathon 2018
Training Starts
14 Feb 2018
Your Support Team
Our local leaders train alongside you, supporting you every step of the way.
What Are You In For?
The inaugural race in 1992 had 3,075 entries and has since the Sydney Morning Herald Half Marathon has established itself as the first major race in the calendars of running enthusiasts across New South Wales.
The course starts and finishes in Hyde Park and takes you through Pyrmont, Darling Harbour, The Rocks, Circular Quay and the Royal Botanic Gardens.
Navigating the city streets in the heart of Sydney with 13,000 of your closest running buddies will ensure this is a race you won't forget.
View training info for:
directions_run Half Marathon directions_run Relay (2x10.5km)