Our Results 2016 // Impact 2017
Cancer Prevention
— 1,426 Coached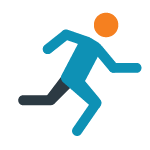 1,426 Coached
Professionally coached programs promote healthy lifestyles and aid in reducing the risk of one-third of cancers which are lifestyle-related.
Community Engagement
— $1.83M Fundraised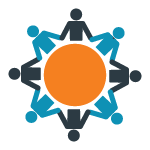 $1,832,798 Fundraised
Fundraising commitments foster a culture of philanthropy and mutual support where all our participants are passionate about giving back.
Cancer Research
— 14 Researchers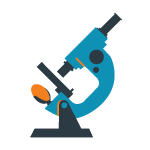 14 Researchers
Centurions are passionate philanthropists who leverage a $10,000 donation to Can Too to raise up to $50,000 for cancer research.
Cancer Research Supported 2017
Can Too Foundation believes in funding research across all cancer types, including rare cancers. We support early-career cancer research grants and major cancer research projects for one year at a time, with a commitment to continue providing support in future years for multi-year grants and projects.
A single cancer research grant may work across multiple research areas, for multiple years. The summary indicates individual years of support provided by Can Too for each cancer research type, where a single cancer research grant or major cancer research project may be reflected in multiple categories.

Blood Cancers
1 Research Grant

Bowel Cancer
1 Research Grant
Brain Cancer
1 Research Grant

Breast Cancer
1 Research Grants

Cancer Prevention
2 Research Grants
Cancer Treatment
1 Research Grants
Pancreatic Cancer
4 Research Grants

Prostate Cancer
1 Research Grant
Rare Cancers
1 Research Grant

Skin Cancers
1 Research Grant
Cancer Researchers Supported 2017
At the start of each calendar year the Can Too Foundation invests in Australia's brightest and best cancer researchers for the coming twelve months. Can Too relies on expert guidance of bodies such as the National Health & Medical Research Council (NHMRC), and the rigorous funding assessment processes by major beneficiary Cure Cancer Australia, and the Cancer Council NSW. Through continuing community collaboration we deliver on our vision to "improve health and wellbeing in the community and supporting the research, prevention, care and control of cancer."