Who's Who at Can Too
The Can Too team is a dynamic group of passionate people who want to make a difference. We believe in fun, fitness, friends and fundraising. Our mission is to engage and inspire individuals and the community to achieve personal health, wellbeing and altruistic goals. We enable and assist fundraising to support innovation in the prevention, care and control of cancer.
Susannah Miall
Chief Executive Officer
Can Too is an incredible community of people achieving personal fitness and altruistic goals. I am continually inspired by the passion, commitment and determination our Can Tooers. They step beyond their comfort zone and create a culture of support and encouragement that demonstrates the power of the collective. Together we can achieve so much!!
In 2010 I completed my first half marathon with Can Too and began at Can Too later that year having come from a background in Marketing, Brand Management and Training. It is a privilege to be focussed on delivering our mission and vision in line with the Can Too values of inspiration, motivation, support and empowerment.
The Can Too team is here to help you achieve your goals. We are committed to delivering our vision of transforming lives - through improving health and wellbeing in the community and supporting the research, prevention, care and control of cancer.
I hope to see you on the track, in the pool, at the beach or supporting at an event!!
Josan Abels
National Program Manager
Josan first trained a marathon with Can Too in 2009, and is now in charge of our national training programs. Responsible for the day-to-day running of our programs and events, Josan has her finger in every pie.
A background in corporate events and community programs for large corporations has held Josan in good stead to manage the ever-changing demands of Can Too! No two days are the same for Josan and she wouldn't have it any other way.
Still training for and running marathons with Can Too, Josan loves meeting all the different types of people that take up the challenge and push themselves for cancer research.
Marty Pinkstone
Marketing & Communications Manager
Gary Trenaman
Finance Manager
As a keen triathlete and fundraiser for charity, Gary is closely aligned with the Can Too principles of improving health and wellbeing in the community and supporting the research, prevention, care and control of cancer. Gary joined the Can Too team in 2015, overseeing all financial processes and analysis. Gary has a Bachelor of Commerce, an MBA and is a member of CPA Australia. He has also completed the AICD Company Directors Course, is a former Board member of a Not-For-Profit organisation and a long term community volunteer.
"I love pulling on the orange surrounded by the buzz of anxious or excited Can Too participants before an event. Like my colleagues at Can Too I believe that everyone can experience athletic achievements that they never thought possible. I encourage you to set your goals high and take your first step by getting involved in one of our very personalised and motivating training programs."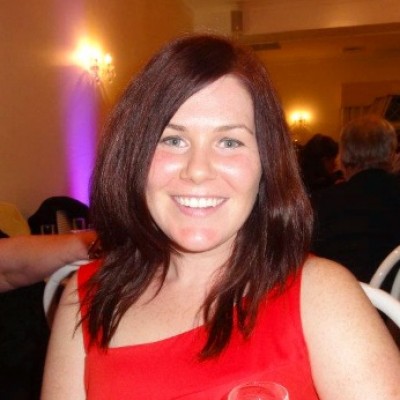 Fi Moran
Program & Communications Coordinator
As Program Coordinator, Fi is responsible for the delivery and support of the Can Too Run, Swim and Triathlon training programs. Before joining Can Too Fi spent 6 years working in the Beauty and Personal Care industry as an Account Manager, with stints in hospitality and events. In 2014 Fi had a cancer scare which made her reassess the importance of having an active, fun and healthy lifestyle.
"I'm so thrilled to be a part of such an amazing community!!!! I can't wait to get my orange on and lend a helping hand whether it's to answer any questions or help out on event days!!!!"
Simone Abrahams
Team Captain & Mentor Coordinator
Penny Nolton
Coaching Coordinator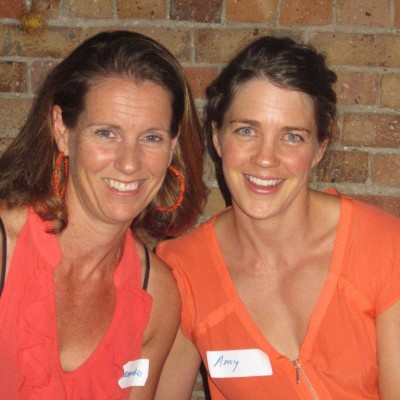 Amy Bridle
Program Manager — Brisbane
Amy has been the Brisbane Program Manager and Run Coach since 2010 when we first started Can Too in Brisbane.
Amy spent 7 years in Corporate Marketing and Event Management before pursuing her love for health & fitness in 2009 and started her own Personal Training Program. A lifetime of running means Amy feels right at home on land, not in water. However it was Can Too that helped her succeed at completing a 2.5km open water swim.
'Being a Coach and Program Manager for Can Too has given me the opportunity to meet some amazing participants, coaches and of course Researchers. But being on the participant side as well has really left the biggest impression and a renewed appreciation of going outside your comfort zone and achieving something I never thought possible'