About Annie
Having lost her own father to bowel cancer at age 51, Can Too founder Annie knows first hand the devastating impact that cancer can have on an individual and their family.
Originally a social worker, working in community mental health and sexual assault, Annie moved into human resources before helping to set up a biotechnology start-up in San Francisco, California.
After returning to Australia in 2003, rather than re-enter the paid workforce, Annie devoted herself to a new project that was all about "making a difference".
A passion for fundraising and fitness
An accredited running coach and self-confessed "running addict" – Annie decided to combine her passion for running and fitness with raising money for a non-profit organisation. And so, the idea for Can Too was born. Five months later, in May 2005, the first Can Too program was up and running.
"I liked the idea of raising funds that went to cancer research – and so the money we raise goes toward research, prevention, care and control of cancer through Cure Cancer and Cancer Council NSW."
A decent runner in high school, Annie started distance running 25 years ago and continued running through the full-term of the pregnancies of her sons – now 23, 25 and 27. "Running keeps me sane – I absolutely could not live without it," said Annie, who runs up to 50 kilometres a week.
She didn't feel the same about swimming and realised she was going to have to face her fear and compete in her first ocean swim. "The liberation I felt was quite astounding. The first swim I completed I felt like I had won the Olympics" she said. "I understand the power of the journey and the elation our people feel when they have moved beyond their comfort zone to achieve their goals.
Matching fitness incentives with a good cause
"I hoped that the idea of matching fitness incentives with a good cause would resonate with Australians, but never in my wildest dreams did I think we would raise over $17 million and train over 13,500 people."
"For many of our participants, completing a Can Too program is totally life changing. It's not just about the physical challenge. The transformation that occurs from making the impossible achievable, from putting yourself out there, taking risks, setting goals and doing something for others – is profound. I get such a kick out of this – it keeps me inspired and motivated every single day to keep doing what we're doing," she said.
Annie has completed over 30 run and swim programs, including 6 marathons. Her ideal of 'giving something back' extends beyond the Can Too community and Australia as Annie is also an Ambassador for Opportunity International and Ma Afrikun Tikkun. Opportunity International is a microfinance organisation that funds small loans to women living in poverty in the developing world. Loans of $200 lift women and their families out of poverty. Afrika Tikkun does Development work in townships in South Africa.
Annie has served on the Board of Cure Cancer from 2011 - 2015, and was also on the Board of the 10 Thousand Girl Campaign.
Personal awards
In 2013, Annie was awarded a Member of the Order of Australia (AM) in the Queen's Birthday Honours.
She has been nominated for several awards including Australian of the Year in 2010 & 2012, Telstra Business Woman of the Year and Women of Style Awards in 2011.
She won the Rotary Most Inspirational Woman and the Sydney University Alumni Award in 2011 and was voted in the 100 Women of Influence by the Financial Review in 2012. She was inducted into the Business Women's Hall of Fame.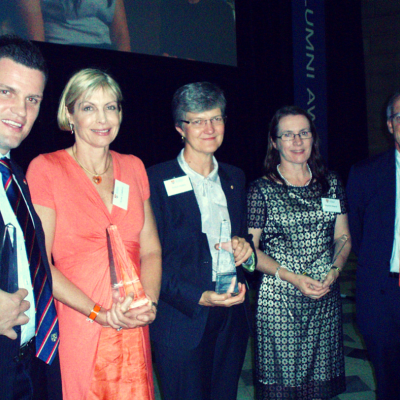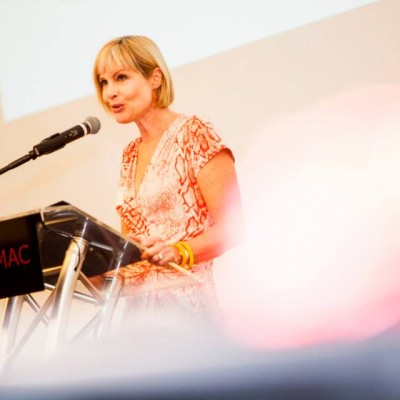 Annie's Speaking Engagements
Annie is an accomplished speaker and addresses a number of topics including: Philanthropy, Motivation, Building Small Business, Leadership and Women in Business.
Among others, Annie has recently had the pleasure of speaking for the following occasions/businesses:
Commonwealth Bank of Australia - Women in Leadership Program
Macquarie Bank Corporate Communications Investor Division
Macquarie Group Foundation Day
Women in Leadership Conference
Sydney Water Leadership Forum
Australian Communities Forum
CEO Institute
NAB Women's Investing Seminar
Sydney University