Can Too is about fun, fitness, friends and fundraising.
Our vision is transforming lives – through improving health and wellbeing in the community and supporting the research, prevention, care and control of cancer. To deliver on our vision, the Can Too Foundation invests in two things:
Cancer Prevention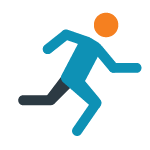 13,500+ Coached
Our mission is to engage and inspire individuals and the community to achieve personal health, wellbeing and altruistic goals.
Professionally coached programs promote healthy lifestyles and aid in reducing the risk of one-third of cancers which are lifestyle-related.
Cancer Research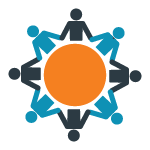 $18,000,000+ Fundraised
Our mission is to enable and assist fundraising to support innovation in the prevention, care and control of cancer.
Fundraising commitments foster a culture of philanthropy and mutual support where all our participants are passionate about giving back.
Can Too — Fitness Fighting Cancer!
Can Too transforms lives through fun, fitness, friends, and fundraising.
We offer professionally coached training programs using qualified and experienced coaches. Can Too trains all levels, from beginners to those more experienced, in structured training programs tailored for specific physical challenges such as run, ocean swim, or triathlon. And in 2017 we're also piloting the brand new Can Too Sing!
In return for professionally coached training programs, our participants fundraise much-needed support for Australian cancer research. Can Too offers training programs in NSW, Victoria, and QLD, and funds the most brilliant, innovative cancer researchers no matter where in Australia they're located.
Programs range from entry-level distances such as the 7km and 10km adn 14km run programs and 1km ocean swims, intermediate programs like sprint triathlons and half marathons, through to advanced distances such as marathons and trail runs.
Can Too is currently taking expressions of interest for two pilot programs — Can Too Sing and the Great Barrier Reef 3km Ocean Swim at Heron Island, Can Too's first ever destination swim training program!
At Can Too we believe everyone can achieve goals they once thought impossible. We believe with you couple the desire to improve ourselves, with the right training, education, and support, we can all achieve much more than we think we can. We believe life is what you make of it, that anything is possible, and if you're willing to take that first step, you CAN TOO!
Annie Crawford AM, Founder & Chair
Annie Crawford founded Can Too in 2005 as a partnership with the Cure Cancer Australia. The Can Too Foundation became an independent health promotion foundation on 1 October 2014. We are registered as a charity with the Australian Charities and Not-for-profits Commission (ACNC). Annie is now the Chair of the Can Too Foundation board of directors.
"After living overseas for several years, I returned to Australia and decided that rather than re-enter the paid work force I wanted to "make a difference". I had a plan to combine my passion for running and fitness with raising money for a non-profit organisation. My father died of bowel cancer at 51 years old so I wanted to support a cancer foundation.
"I was impressed with the work of Cure Cancer Australia, funding breakthrough research by supporting young and brilliant Australian scientists. With the support of the Macquarie Group Foundation we forged a formidable partnership and Can Too Run was born!" Twelve years on, we've professionally 13,500 participants trained to running, swimming and triathlon glory; together we've fundraised over $18,000,000 to fund 145 one-year funding grants for early-career cancer researchers and major cancer research projects; Can Too has grown up.
"We have become the Can Too Foundation an independent not-for-profit foundation. Our goals are to create a healthier, fitter community and fund bright, innovative cancer researchers through major beneficiary Cure Cancer Australia and collaboration beneficiaries like Cancer Council NSW.
"I'm extremely proud of what the Can Too community has achieved, providing vital seed funding to support young early-career researchers with innovative ideas, enabling them to pursue projects that are the most promising in their potential to cure cancer."